WEEKLY DRAWING: Win Autographed Football by AP, RGIII, Brian Orakpo, & Jerry Hughes!
Adrian Peterson is always a good follow on social media.
Via his social media pages, he announced this sweepstakes to win an autographed football with the likes of Peterson, Robert Griffin III, Brian Orakpo, & Jerry Hughes.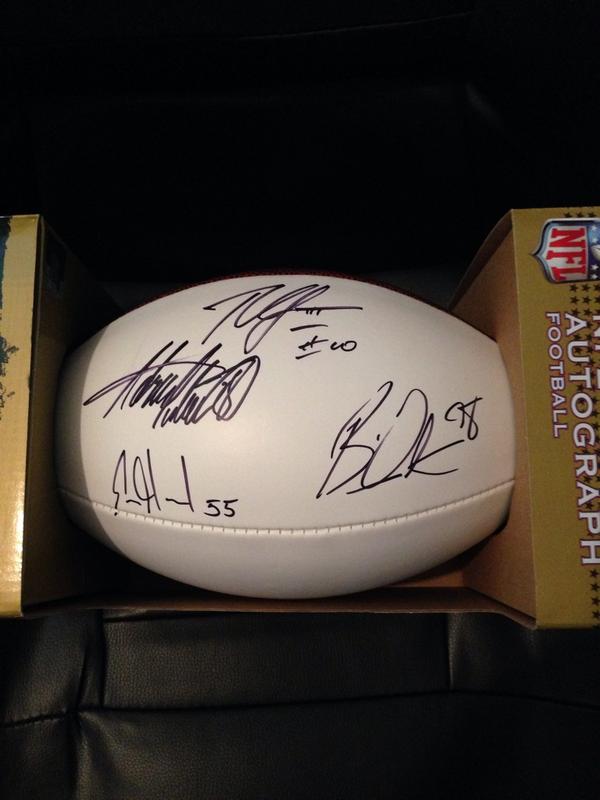 Full rules can be found here.

If you are a Sam's Club member, go get a 12 pack of Texas Tea (the sponsor of this weekly giveaway) and send in the label to them. Until September 10, there will be weekly drawings to give out the balls.

Last week, there were even two winners because they said there were a lot of entries.

If you're unable to purchase a 12-pack of Texas Tea from Sam's Club, you can still enter. Simply send a envelope to Texas Tea with your name and full address.

The address to send either a label or your name/full address is:

TEXAS TEA Conest

9333 B Brown Lane

Austin, TX, 78754

Best of luck everyone!


Can't wait 'til NFL starts? Well at least you can get an autographed ball!