Eagles Have a Massive Decision Looming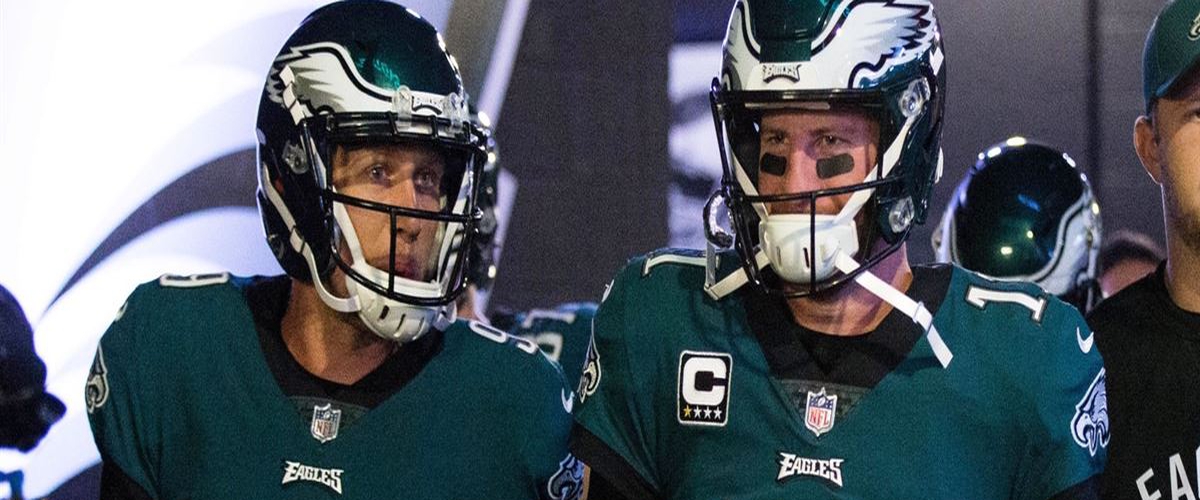 The Eagles won the Super Bowl; the first in the franchise's history. Jeffrey Lurie and the entire organization should feel ecstatic. They defied the odds to defeat the greatest coach-player permutation in the history of team sports. With that being said, the Eagles have a massive decision to make this offseason regarding their quarterback situation. They will likely make one of three choices.
1. The Eagles can keep Carson Wentz and trade Nick Foles. This makes the most logical sense. At just 25-years-old, Wentz is their future. Even though the Eagles went on to win the Super Bowl in his absence, one could make the argument that without him Philadelphia would not have been there in the first place. The asking price for Nick Foles now, as compared to two months ago, has increased ten-fold so trading the Super Bowl MVP, while it may seem asinine, makes reasonable sense.
2. The Eagles can keep Nick Foles ad trade Carson Wentz. This scenario is highly unlikely, but I wouldn't rule it out of the equation. Doug Pederson illustrated that, with Nick Foles and this roster, he can lead Philly to the promise land. It is also worth noting that trading Carson Wentz would result in Philadelphia receiving a boatload of high draft-picks. Between Foles postseason run and the uncertainty surrounding Wentz's knee injury this scenario might be more likely than one might imagine, albeit still slim.
3. The Eagles can keep both Caron Wentz and Nick Foles. If we have learned anything this season it is that having a solid backup quarterback is invaluable. From Houston to Minnesota to Green Bay, we have seen the importance of backup quarterback play. Opportunity cost becomes the main concern in this instance with the Eagles though. Because they could receive a king's ransom by dealing either signal-caller, holding onto one of either Foles or Wentz would come at a significant cost.
When it is all said and done, I expect Carson Wentz to be under center for the Philadelphia Eagles in Week 1 of 2018. He is their guy and a spectacular five-week run by a marginal career-quarterback won't change that. What will change though is Nick Foles salary. I expect him to be traded and for the team that trades for him to sign him to a lucrative extension.