Chris Steele's Waiver is Approved in the NCAA's Latest Gaff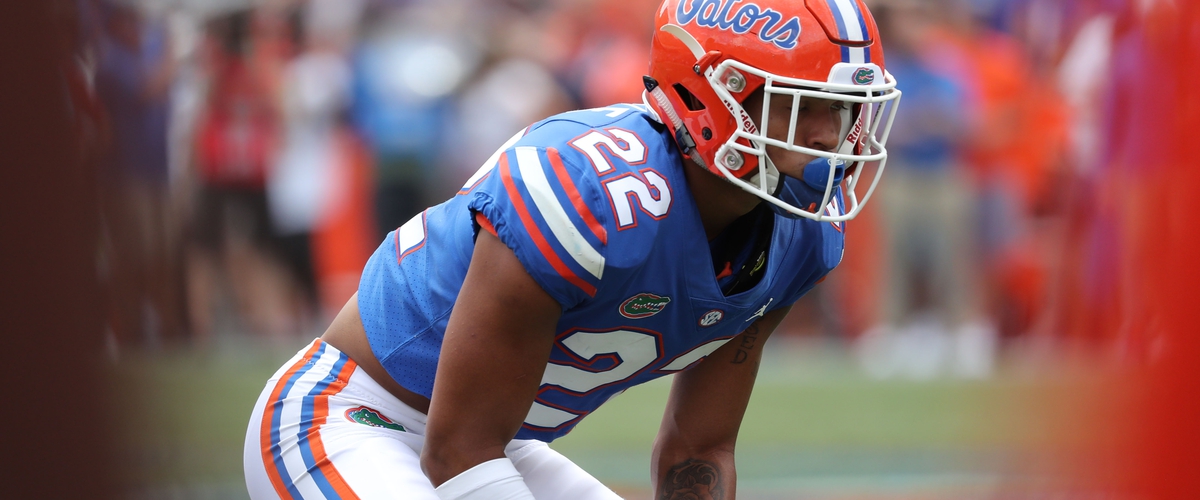 The NCAA has recently approved the eligibility waiver of former USC defensive back Chris Steele. The former Gator will be eligible to play immediately in the USC backfield and is expected to make a significant impact in his first year with the Trojans.
The former 4-star cornerback from California enrolled early in Gainesville, but entered the transfer portal in May after his request to be moved from his dorm was repeatedly denied. He shared a dorm with quarterback Jaylon Jones—who was accused by two students of sexual misconduct in April—and did not get his request granted until the summer.
Of course, I am happy that he received his immediate eligibility. But the decision to allow Steele to play immediately makes the Luke Ford situation all the more confusing and ludicrous.
Luke Ford is a former 4-star tight end who originally committed to the University of Georgia, but decided to transfer to the University of Illinois in order to play closer to his ailing grandfather. Ford twice appealed his denial of immediately eligibility to play, and twice Ford was shot down by the NCAA.
It is odd to think that Ford was shot down for a seemingly personal and logical reason. The same happened to current Virginia Tech offensive lineman Brock Hoffman, who transferred to the university from Coastal Carolina in order to be closer to his ill mother.
In 2012 the NCAA established a 100 mile limit for cases like Ford and Hoffman. For what reason I am unsure. It is a bizarre rule that makes little sense.
It is a bad look for the NCAA, who approved waivers not only to Steele, but other high profile transfers such as: Justin Fields from Georgia to Ohio State, Tate Martell from Ohio State to Miami, and Shea Patterson from Ole Miss to Michigan.
I am personally not a conspiracy theorist, but approving transfers of high profile recruits to nationally prominent universities presents an idea that the NCAA cares only about making money. Neither Illinois nor Virginia Tech are close to the national powerhouses that are Ohio State, Michigan, Florida, and Miami.
The idea that high profile transfers in search of playing time getting immediately playing time obviously rubs people the wrong way. Many believe in immediate eligibility for all, not just the players transferring to teams that are contending for national championships every year.
There was a trending hashtag on Twitter—#FreeLukeFord—that shows the displeasure among college football fans of the situation. And the lack of NCAA transparency only poured gasoline onto the fire.
Of course I am glad that Steele received his eligibility. But the NCAA has painted a picture of "some that will make us money, not all" that only discredits their reputation. The lack of information we receive from the NCAA about these situations do not help matters, and only ignite the conversation that the NCAA cares solely about money and not its athletes.