Lining Up the MLB Award Races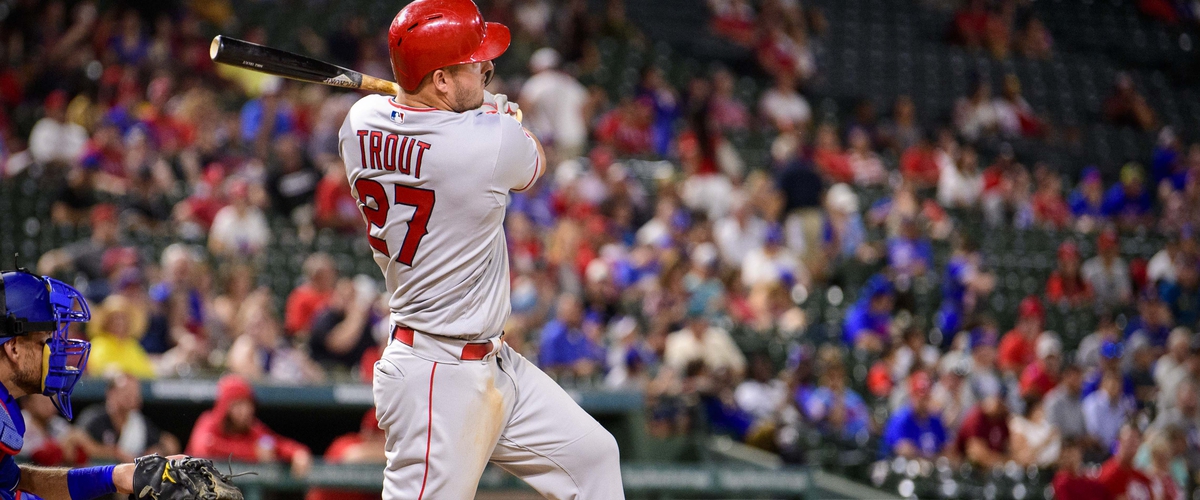 It's projection season! The season where the true playoff contenders begin to emerge, where hearts break, and where the award winners begin to show themselves.
But this season, every award race aside from the AL MVP race seems to be wide open.
As he head into September, many front runners have shown themselves to be in contention. I'm not being hyperbolic when I say that many races are going to be decided on the final day of the season. Everything is so close.
Without further ado, let's start with the MVP races.
AL MVP
1. Mike Trout, Los Angeles Angels
.293/.439/.642, 1.081 OPS, 182 OPS+, 106 R, 107 BB, 43 HR, 101 RBIs, 294 TB, 8.2 bWAR, 8.5 fWAR
2. Alex Bregman, Houston Astros
.295/.416/.570, .985 OPS, 158 OPS+, 105 R, 98 BB, 32 HR, 95 RBIs, 274 TB, 6.8 bWAR, 6.2 fWAR
3. DJ LeMahieu, New York Yankees
.332/.380/.534, .914 OPS, 140 OPS+, 96 R, 40 BB, 24 HR, 90 RBIs, 5.3 bWAR, 4.8 fWAR
This race isn't particularly close, but there are three MVP finalists so the other two are simply a courtesy. Trout is well on his way to his third MVP, and this may be his best season to date. That's incredible given the career he's had up to this point. He leads the AL in home runs, walks, OPS, OPS+, and bWAR as well as fWAR. He is simply the best player in the MLB and there is no debate as to who will win it.
Now everyone after Trout is a lot more interesting. There are about four or five different players who have a legitimate argument to be second in the MVP voting. I put Bregman second because he has been a staple for the Astros lineup all season. He's easily been their best offensive player and he's already a great leader at just 25 years old. The numbers and the WAR back him up for second in the voting.
Now LeMahieu deserves a ton of credit for being the glue for a Yankees lineup that has been absolutely devastated by injuries. He's been the only constant for the best team in the AL. He leads the league in batting average, and being in Yankee stadium has not inflated his numbers, with his 142 OPS+ being good for top 15 in all of the MLB. Pretty good for a guy not well known for his power.
Apologies to: Rafael Devers, Matt Chapman, Michael Brantley, Jorge Polanco, Carlos Santana
NL MVP
1. Cody Bellinger, Los Angeles Dodgers
.311/.414/.658, 1.072 OPS, 176 OPS+, 106 R, 85 BB, 17 IBB, 44 HR, 103 RBIs, 11 SB, 318 TB, 8.3 bWAR, 7.0 fWAR
2. Christian Yelich, Milwaukee Brewers
.326/.421/.672, 1.093 OPS, 175 OPS+, 96 R, 72 BB, 16 IBB, 43 HR, 93 RBIs, 26 SB, 315 TB, 6.2 bWAR, 6.7 fWAR
3. Anthony Rendon, Washington Nationals
.337/.417/.639, 1.057 OPS, 163 OPS+, 103 R, 57 BB, 32 HR, 111 RBIs, 296 TB, 6.1 bWAR, 6.1 fWAR
This race is truly the hardest one to handicap. Would you rather have the best player on the best team, or an equally talented player on a lesser team? It's an incredibly hard question to answer, and honestly by the end of the season I will probably change my mind. But for now, I'm going with Bellinger, who has been the spearhead for a Dodgers team that looks like they will win the World Series. The offensive stats are nearly identical, but I'm going with the player with the slightly better WAR. It's truly a toss up though, and if the Brewers make the playoffs I'll likely hand my vote over to Yelich.
Now why Anthony Rendon over Ronald Acuna Jr? Because I'm not even sure Acuna is the most valuable player on his team. Freddie Freeman has been a focal point in that Braves offense for the better part of 5 years, and he may have a better MVP case over Acuna. Moreover, Rendon has been the most underrated player in baseball ever since he showed up. He FINALLY had an all star appearance this season, and he's been quietly leading the Nationals into a playoff spot. That's who he is as a player, silent, but deadly.
Apologies to: Ronald Acuna Jr, Freddie Freeman, Ketel Marte, Pete Alonso, Trevor Story
AL Cy Young
1. Justin Verlander, Houston Astros
17-5 W-L, 2.56 ERA, 3.42 FIP, 177 ERA+, 243 K's, 11.98 K/9, 1.54 HR/9, 193.0 IP, 0.78 WHIP, 6.7 bWAR, 5.2 fWAR
2. Gerrit Cole, Houston Astros
15-5 W-L, 2.81 ERA, 2.89 FIP, 161 ERA+, 266 K's, 13.58 K/9, 1.32 HR/9, 176.1 IP, 0.95 WHIP, 4.9 bWAR, 5.6 fWAR
3. Lance Lynn, Texas Rangers
14-9 W-L, 3.77 ERA, 3.01 FIP, 156 ERA+, 202 K's, 10.29 K/9, 0.76 HR/9, 176.2 IP, 1.25 WHIP, 5.8 bWAR, 6.0 fWAR
After the no-hitter, this award is basically Verlander's to lose. The ageless wonder seems to continually get better for the best team in the AL. He leads the AL in WHIP, ERA+, ERA, innings pitched, and wins. He just simply continues to amaze night in and night out, and considering he's been robbed of two Cy Young's in recent memory (2016 to Rick Porcello and last year to Blake Snell), the odds may finally be in Verlander's favor.
Although Gerrit Cole does indeed have a justifiable case with his incredible strikeout rate, Verlander simply has better stats in terms of run prevention. The same goes for Lance Lynn (whose better strikeout rate is the reason I have him ahead of his teammate, Mike Minor). Without a doubt the AL Cy Young race is close, but the no hitter has firmly placed Verlander at the top.
Apologies to: Mike Minor, Charlie Morton, Lucas Giolito, Shane Bieber
NL Cy Young
1. Jacob deGrom, New York Mets
8-8 W-L, 2.66 ERA, 2.78 FIP, 154 ERA+, 214 K's, 11.4 K/9, 0.91 HR/9, 169.0 IP, 1.02 WHIP, 6.0 bWAR, 5.6 fWAR
2. Stephen Strasburg, Washington Nationals
16-5 W-L, 3.47 ERA, 3.14 FIP, 134 ERA+, 215 K's, 10.81 K/9, 1.01 HR/9, 179.0 IP, 1.039 WHIP, 5.3 bWAR, 5.0 fWAR
3. Hyun-Jin Ryu, Los Angeles Dodgers
12-5 W-L, 2.35 ERA, 3.18 FIP, 177 ERA+, 137 K's, 7.84 K/9, 0.86 HR/9, 157.1 IP, 1.023 WHIP, 4.3 bWAR, 4.0 fWAR
Remember when I said that the NL MVP award was difficult to project, this beats it by a landslide. There really has been no candidate that has discerned himself the best option over any other candidate. So truly, this race is still wide open with a month to go. The reason the likes of Max Scherzer or Mike Soroka are not on here are innings pitched essentially. A full month of pitching from both of them and this list will look drastically different.
But for now, I'm going with the reigning Cy Young award winner in Jacob deGrom. His wins are not there, but just like last year proved, wins never paint the full picture. He's still incredibly effective on the mound, leading the pack in K/9 (again I need more innings from Scherzer), WHIP, and both bWAR and fWAR. Ryu has been rocked his past two starts, with his ERA ballooning from 1.60 to 2.35; still very good, but that bumps him down from first to third on the list. Plus, the strikeout rate is not there, and the Dodgers are considering limiting his innings so he's healthy for the postseason, so he might fall further down this list.
As for Strasburg, he's been incredibly dominant, leading the pack in wins, strikeouts, and innings pitched. He's filled the void left by Scherzer in the Nationals rotation and is a huge reason why they are comfortably in the first wild card spot. The ERA is a tad high, however, and that is why he is behind deGrom on my ballot.
Apologies to: Max Scherzer, Mike Soroka, Sonny Gray, Clayton Kershaw