Lakers Drop Final Game in Sacramento to Warriors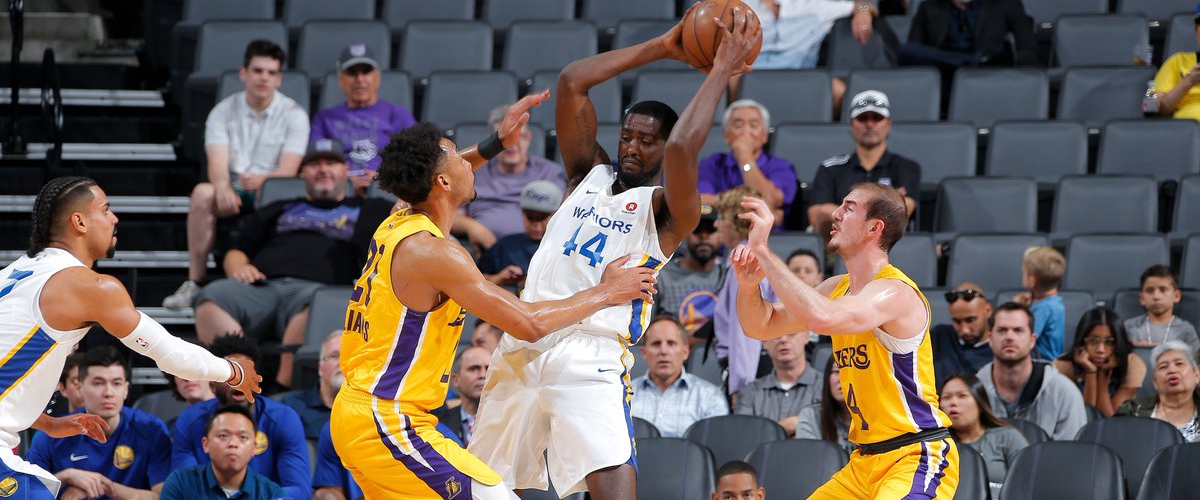 The Lakers, who are winless this Summer League, had their third and final game in Sacramento on Thursday, as they faced off in a Western Conference Finals preview (sort of) against the Golden State Warriors (2-0). The Lakers hoped to improve upon a shaky outing against the Miami Heat earlier in the week but opened the game in a similar fashion. LA struggled to find a rhythm early on, shooting only 31% from the field in the opening quarter while sacrificing five turnovers. Defensively, they started sluggish, starting their defensive efforts in a full court trap, but a lack of energy allowed for Golden State to take advantage of easy transition buckets. The second quarter was a similar defensive story, but the offense had turned around, shooting 10-18 in the quarter despite giving up six turnovers. Due to poor shooting by the Warriors, the Lakers only trailed by six at the half thanks to 27th pick Moritz Wagner, who had 12 points and seven rebounds.
The second half did not open the way Los Angeles would have hoped. Without a basket in the first five minutes of the quarter, and with SEVEN turnovers in that span as well, they quickly went from being down six to down 17. However, thanks to scoring from Jeffery Carroll and Xavier Rathan-Mayes, the lead was trimmed to 10 by the end of the third. In the fourth, it was tough for the young Lakers to catch any sort of rhythm due to inefficient ball control, but they were able to keep up with the shooting of the Warriors to keep the game within single digits. A late run made it close, but they could not make up for their 23 combined turnovers (seven by Alex Caruso), dropping their third and final game in Sacramento 73-77. Wagner and Mayes led the Lakers scoring efforts with 13 points each on a combined 9-19 shooting, while Moe also contributed 13 rebounds. If this young team wants to mount a run deep into Vegas summer league, they'll have to be more careful with the ball, and if they maintain their perimeter shooting (40% from behind the arc against GSW) they could turn this losing stretch around.