Week 9: Start 'Em/Sit 'Em
So we've officially hit the half-way point of the NFL season and it's make or break time for your fantasy squad! If your team started off hot, you need to keep the momentum going into the playoffs. If your team is struggling right now, don't give up, with the right choices and a little luck you can still work your way into your league's playoff picture! Alright, after that little pep talk I think it's time to jump right in:
QUARTERBACK - START 'EM:
Baker Mayfield, Cleveland Browns (Home vs Kansas City Chiefs)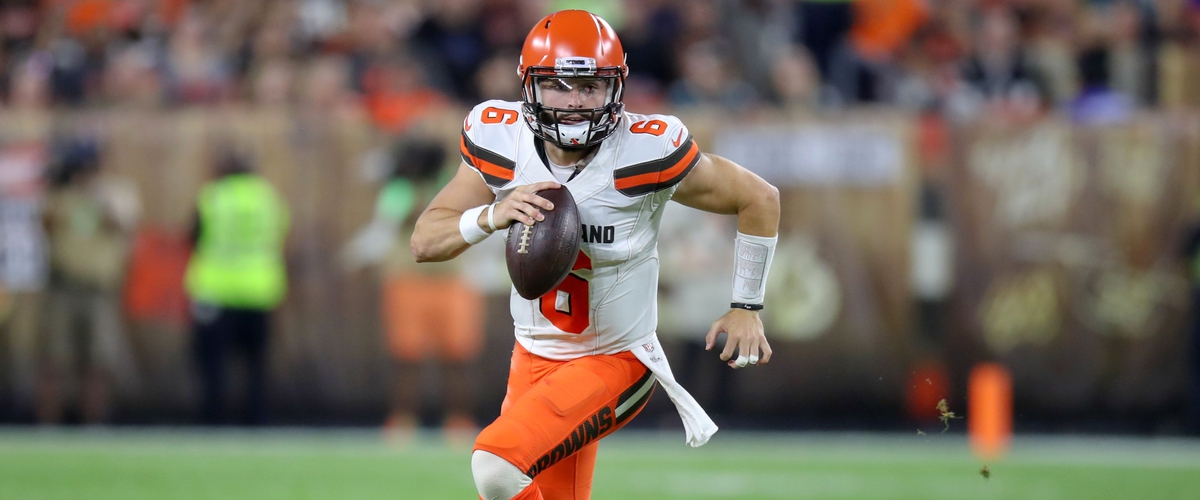 Some might think this is an absolutely insane start, the Browns just fired their head coach and offensive coordinator, but we think that's actually going to free Baker Mayfield. Early reports out of Cleveland were that Baker wasn't very heartbroken about Hue Jackson and Todd Haley being canned. Plus, one of the NFL's top offenses will be in Cleveland this week as Patrick Mahomes and the Chiefs comes to town. We're all in on Baker as he should have close to 50 drop-backs Sunday.
Cam Newton, Carolina Panthers (Home vs Tampa Bay Buccaneers)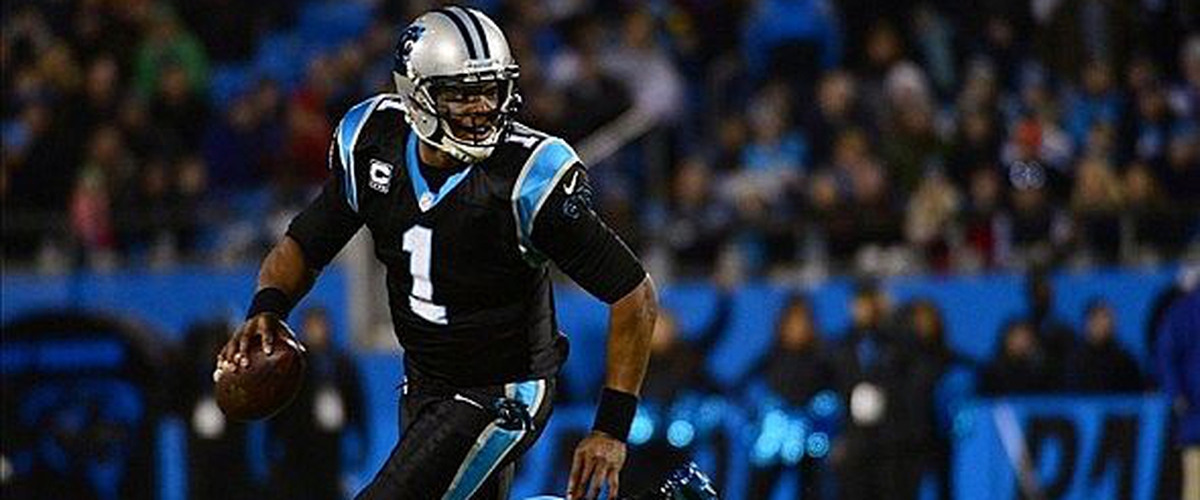 Cam Newton has been the fourth-highest scoring fantasy quarterback this season and we fully expect that to continue this week as the Buccaneers come to town. Tampa Bay has one of the league's worst defenses while Cam Newton has only failed to score 20 points in only two games which is second only to Patrick Mahomes who has five of such games in 2018.
Kirk Cousins, Minnesota Vikings (Home vs Detroit Lions)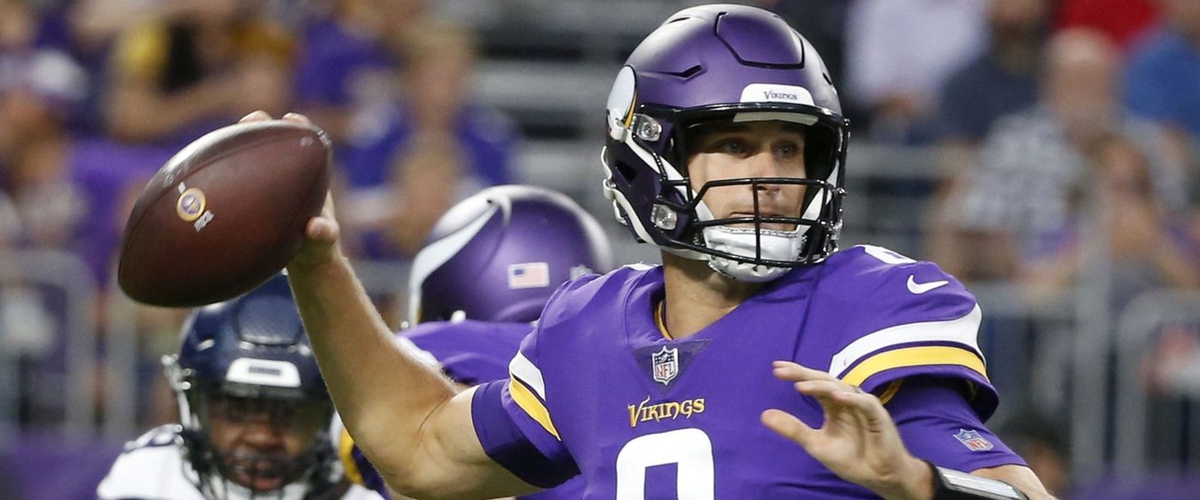 Kirk Cousins and the Vikings get a visit from a NFC North foe in the Detroit Lions this week. The Lions have allowed multiple touchdown passes in all but one game so far this year and Kirk Cousins should continue that streak this week. Cousins has so many weapons that if he's able to throw another 40 passes like he did last week he could score a massive amount of points.
*Week 9 QB Sleepers*
C.J. Beathard, San Fransisco 49ers (Home vs Oakland Raiders): Beathard is our deep sleeper of the week simply because of his matchup against a terrible Raiders defense. We're expecting a long-ball over the top to Goodwin and hopefully Beathead will find the end-zone at least one more time.
Mitchell Trubisky, Chicago Bears (Away at Buffalo Bills): It's becoming harder and harder to list Trubisky as a sleeper as he's actually been a Top-10 fantasy performer at quarterback this year. Trubisky has posted over 20 points in his last four outings and this week the Bears host a struggling Bills squad. We like Trubisky as another solid pick this week.
QUARTERBACK - SIT 'EM:
Ben Roethlisberger, Pittsburgh Steelers (Away at Baltimore Ravens)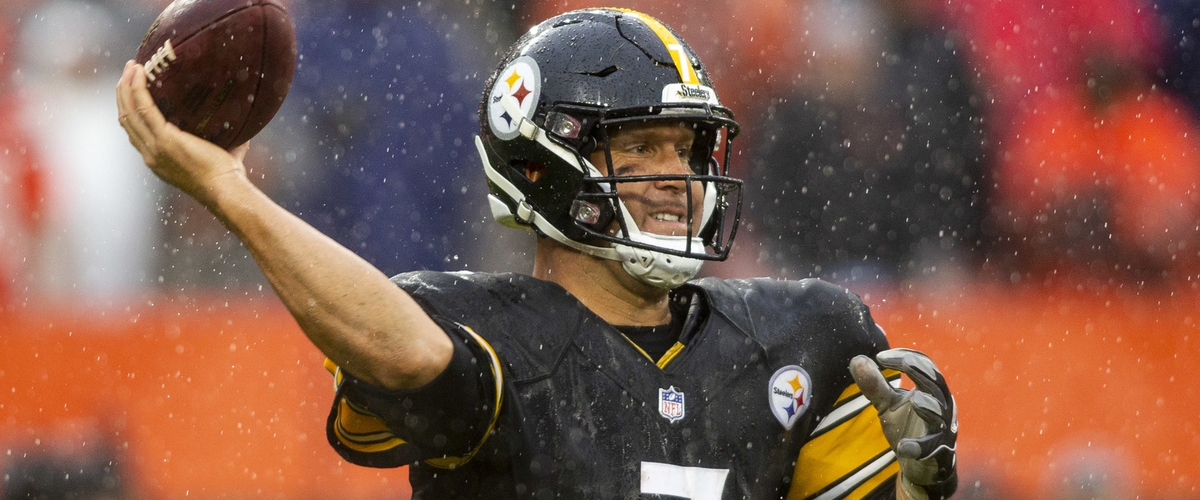 The Steelers have been finding more success on offense the past few weeks, but unfortunately for Big Ben owners that means the return of an extremely successful run game. Combine the renewed running game, Roethlisberger's tendency to play poorly on the road, a brutal matchup against a Ravens defense and that's a recipe for a bad fantasy output. We don't trust Big Ben this week!
Case Keenum, Denver Broncos (Home vs Houston Texans)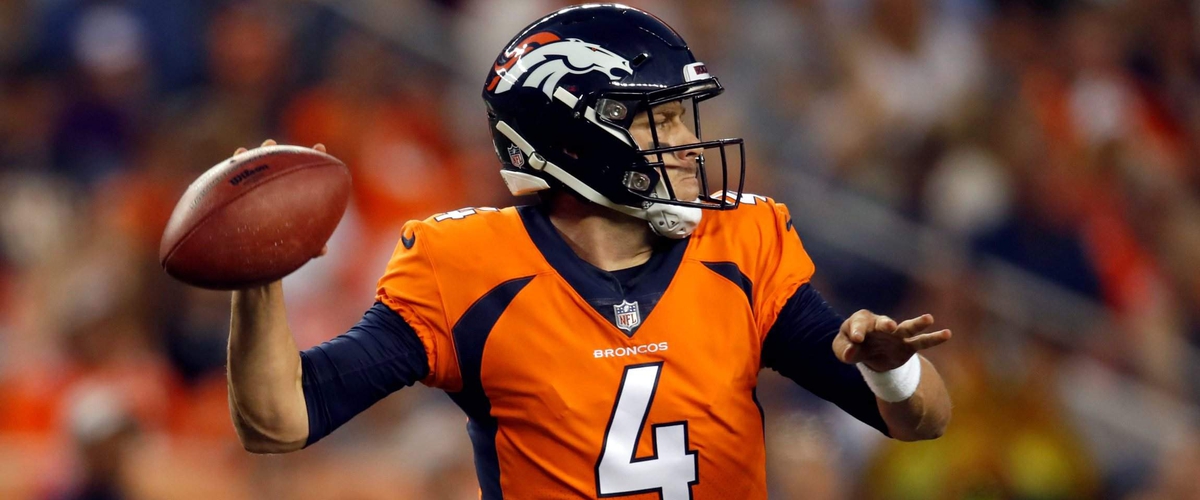 Even on a week with a few teams on bye we highly suggest fading Case Keenum against a Texans defense that has been majorly heating up the past few weeks. Denver needs to figure out its quarterback situation or Broncos fans will be living in misery for the foreseeable future.
Marcus Mariota, Tennessee Titans (Away at Dallas Cowboys)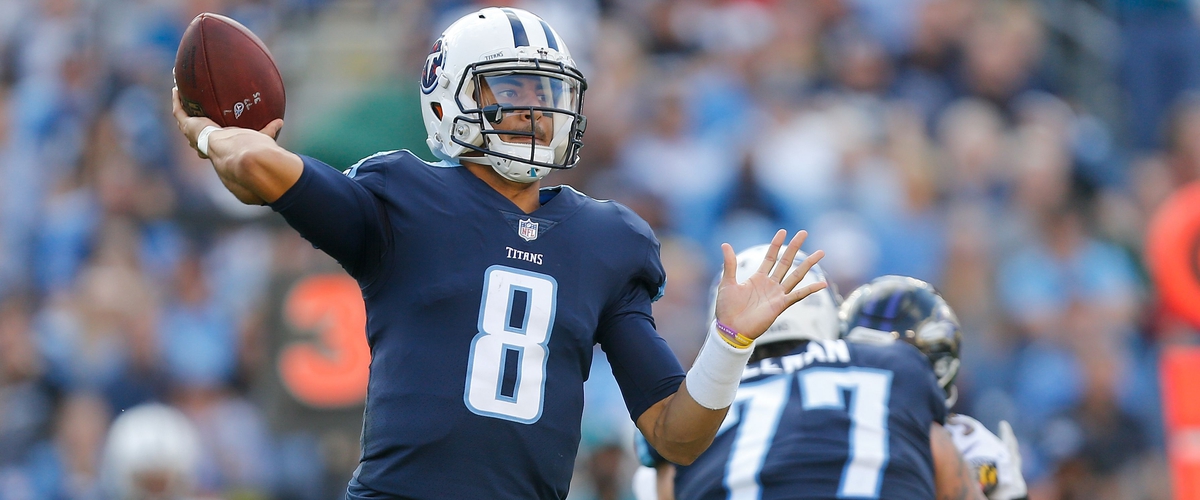 You may be tempted to start Marcus Mariota in primetime with a few teams being on bye this week, but we'd recommending looking for another option. The Cowboys have had an above defense this year ranked 11th in defense DVOA while the Titans rank 25th in offense DVOA. Also, expect all the calls to go toward the Cowboys while "America's Team" features on Monday Night Football. Fade Mariota big time.
RUNNING BACK - START 'EM:
James White, New England Patriots (Home vs Green Bay Packers)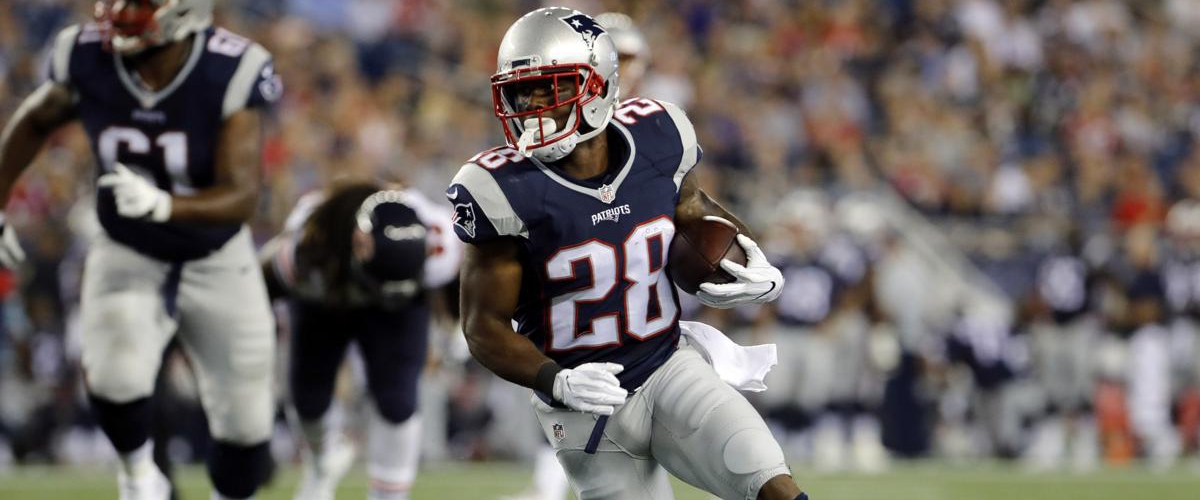 James White has been a wonderful surprise for fantasy owners in 2018. His average draft position for running backs was rated no higher than #40 by any service, but White has gone on to produce the sixth-highest points of any running back so far this year. We're expecting another big performance in a potentially high-scoring primetime matchup at home versus Aaron Rodgers and the Green Bay Packers. All in this week!
Nick Chubb, Cleveland Browns (Home vs Kansas City Chiefs)
Nick Chubb is a must-start this week against a Kansas City defense that's given up the most fantasy points to opposing running backs, partly because they allow a whopping 5.3 yards per carry. We like Chubb to break off at least one long run and hopefully find the end-zone a couple times.
Lamar Miller, Houston Texans (Away at Denver Broncos)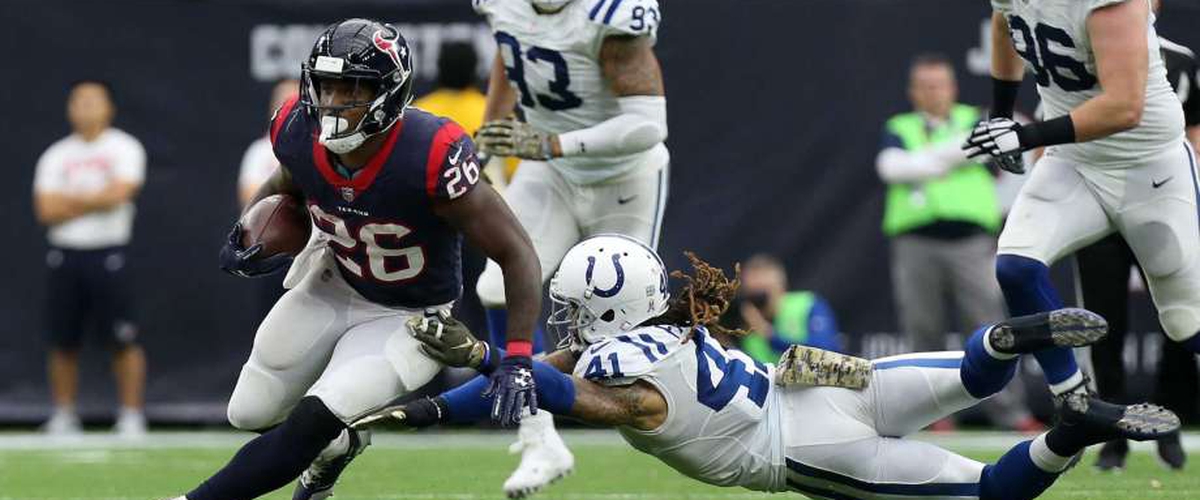 Lamar Miller has been a beast the past two weeks rushing for over 100 yards and a score in each game. We like this trend to continue this week against a Broncos defense that has been poor versus the rush. The Broncos have allowed the fourth most rushing yards in the NFL this season so we have Miller as a nice option on the road.
*Week 9 RB Sleepers*
Adrian Peterson, Washington Redskins (Home vs Atlanta Falcons): I didn't think we'd have Adrian Peterson anywhere near our start section this year, but with the way he's been running coupled with the Redskins favorable matchup against a miserable Falcons defense we actually like Peterson this week as a sleeper. Atlanta has allowed the second-most PPR points to opposing running backs this year while being second-worst defense in the league DVOA (according to Football Outsiders).
Isiah Crowell, New York Jets (Away at Miami Dolphins): We have Crowell in this spot due to so many teams being on bye this week, the Dolphins held Crowell in check during their Week 2 meeting, but since then Miami's defense hasn't been nearly as strong, allowing a Top-10 rusher every week since then. Crowell can be a good replacement for your bye.
RUNNING BACK - SIT 'EM:
LeSean McCoy, Buffalo Bills (Home vs Chicago Bears)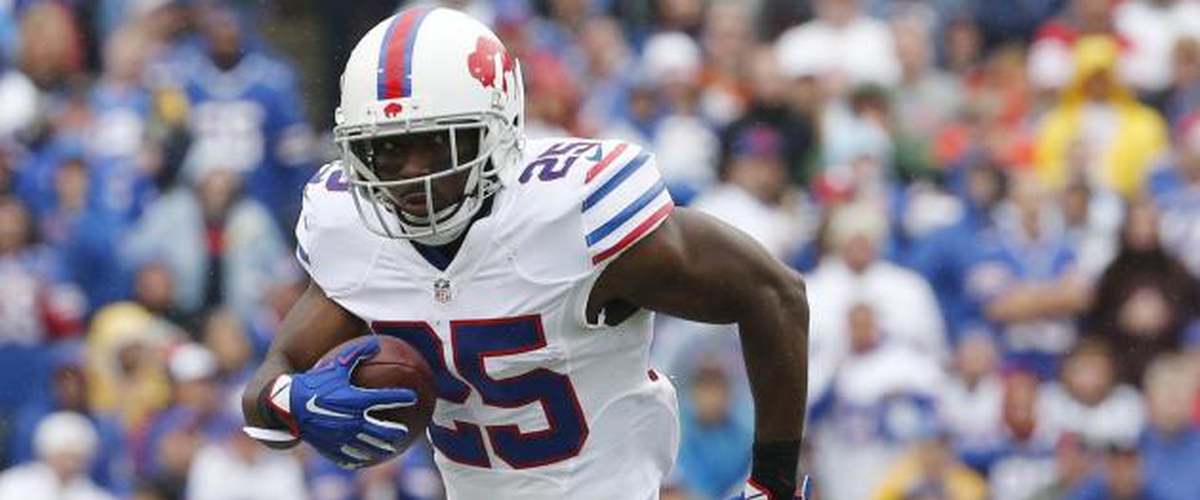 LeSean McCoy has had a disappointing fantasy season thus far and we don't expect much different as the Bills take on one of the leagues best defenses in Week 9. The Bears have the best defense as far as traditional statistics and advanced metrics are concerned. On top of that Chicago hasn't allowed an opposing running back to find the end-zone against them all season! Bench McCoy this week!
Austin Ekeler, Los Angeles Chargers (Away at Seattle Seahawks)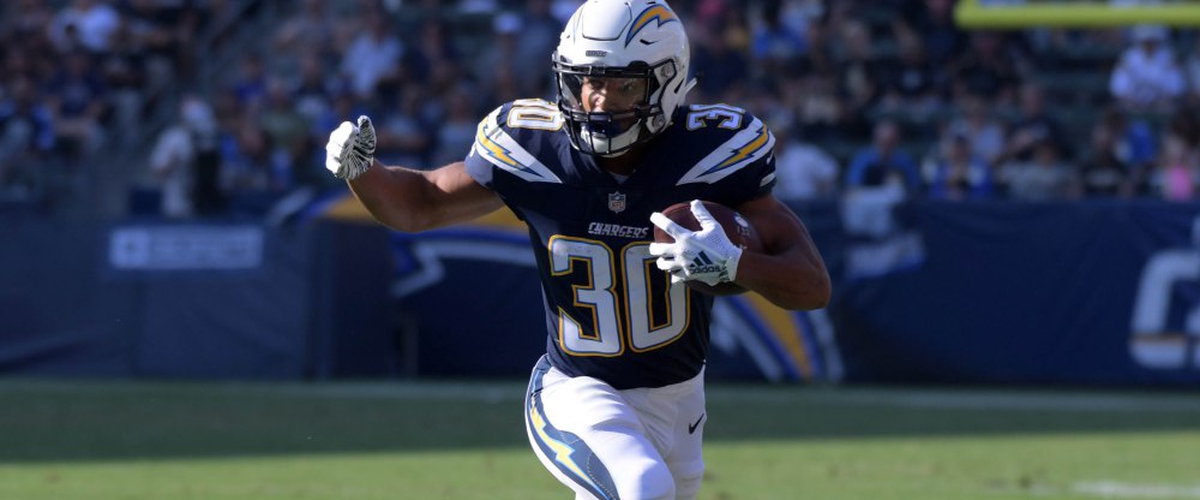 We'd be very cautious with Austin Ekeler this week as a couple scenarios could lead him to having a bad fantasy week. First, if Melvin Gordon suits up on Sunday then Ekeler immediately becomes less valuable as his snap count drops significantly. Add in the fact that the Chargers take on an above average Seahawks defense on the road and we don't see Ekeler producing much.
Tevin Coleman, Atlanta Falcons (Away at Washington Redskins)
Tevin Coleman might seem like a must-start with Davonta Freeman gone for the season, but we'd be weary of the Falcons running back in a sneakily tough matchup against a stout Redskins run defense. Yes, you read that right, a stout Redskins defense. Washington has given up the second fewest rushing yards in the league so far. Coleman is a major touchdown-or-bust option on the road in Week 9.
WIDE RECEIVERS - START 'EM:
Marvin Jones Jr., Detroit Lions (Away at Minnesota Vikings)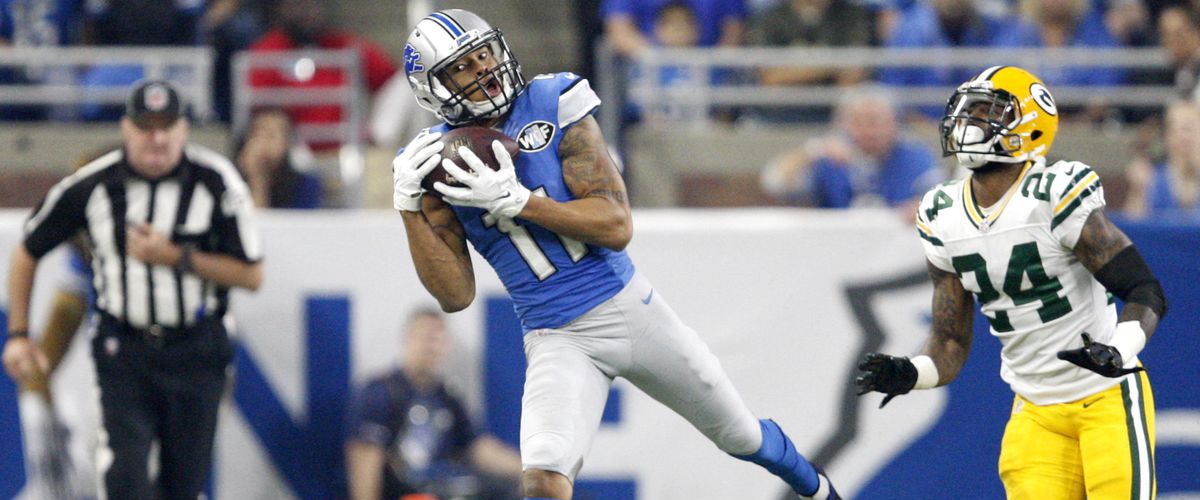 Two of the biggest winners from the Golden Tate trade this week were Kenny Golloday and Marvin Jones Jr. They'll both see an uptick in targets with 26% of the teams total targets now up for grabs. We don't think Jones Jr's performance last week was a fluke and he'll be a major asset going forward. This week's matchup may not seem great on paper, but the Lions should be chasing points and the Vikings defense has been quite beatable throughout the year.
John Brown, Baltimore Ravens (Home vs Pittsburgh Steelers)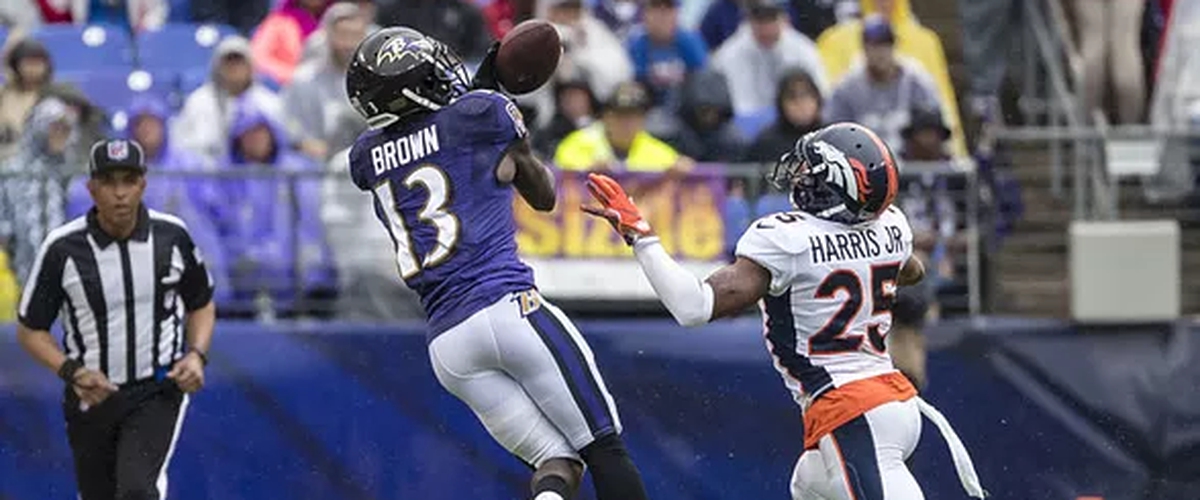 This pick is all about matchups, John Brown has been much better at home than on the road this season while the Steelers have allowed the fourth most points to opposing wide-outs in 2018. We like John Brown to grab at least five catches and a touchdown at home this week.
Julian Edelman, New England Patriots (Home vs Green Bay Packers)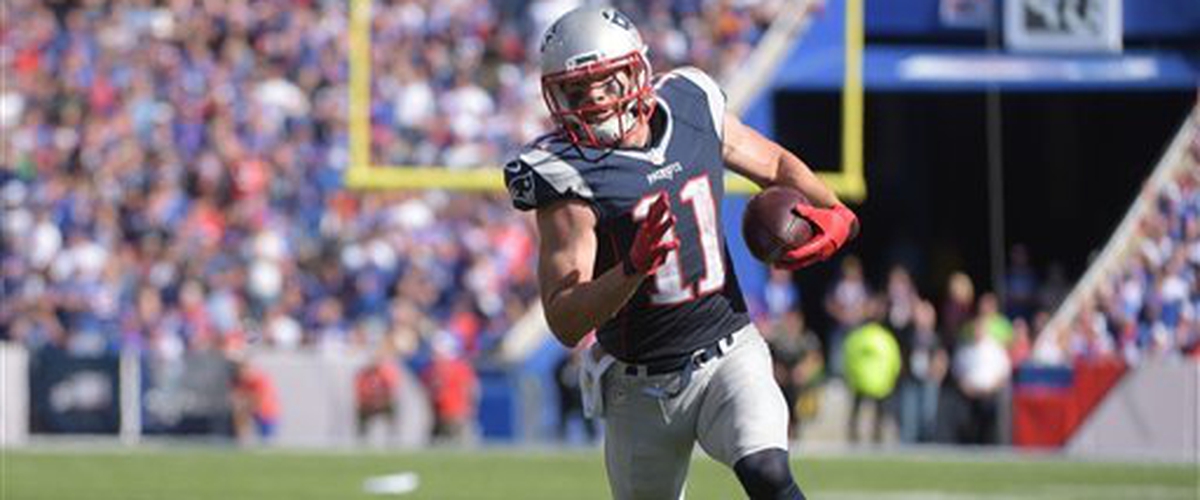 Edelman had his best game of the year last week raking up a season high in catches, targets, and yardage in a Week 8 win over the Bills. The Patriots are back on primetime in what promises to be a high-scoring affair with the Packers. With a point total of 57 in this game, both Julian Edelman and Josh Gordon could be solid plays.
*Week 9 WR Sleepers*
Amari Cooper, Dallas Cowboys (Home vs Tennessee Titans): We're actually expecting a pretty solid debut from the newest member of the Dallas Cowboys. The Cowboys have spent their bye week being bashed over giving up a first-round pick for Cooper so expect them to force him the ball in an attempt to showcase their new talent. Will Amari Cooper be able to capitalize on those targets? That remains to be seen...
Devin Funchess, Carolina Panthers (Home vs Tampa Bay Buccaneers): Funchess is coming off of his worst games of the season grabbing only 3 catches for 27 yards, but this week's game brings a much more favorable matchup to town. Tamp Bay has given up the third-most passing yards and surrendered the most passing this season. Funchess could be in for a big day at home.
WIDE RECEIVERS - SIT 'EM:
Corey Davis, Tennessee Titans (Away at Dallas Cowboys)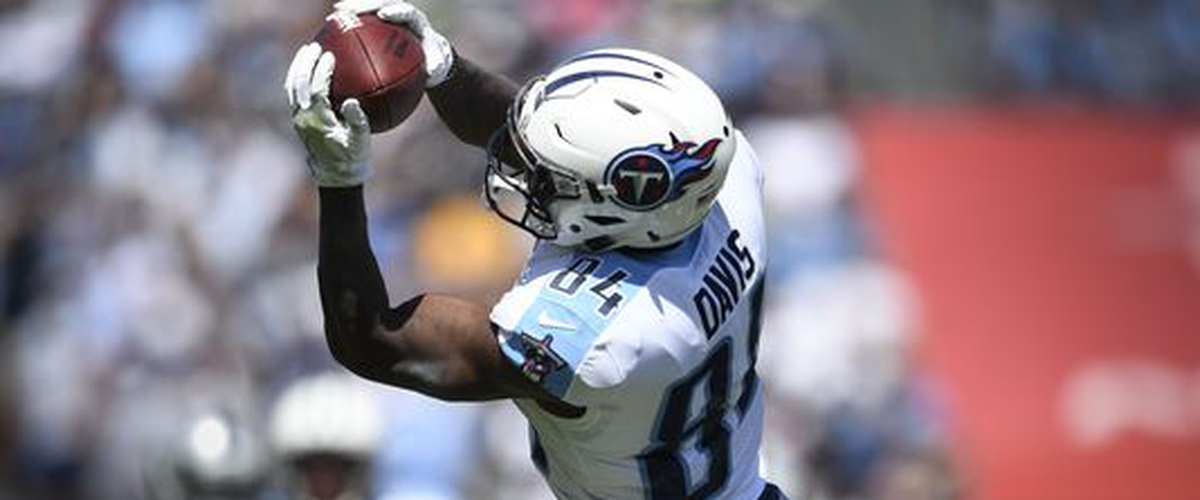 Corey Davis has been a massive dud this season, along with pretty much the rest of the Titans offense. Davis has only one touchdown in 2018 and has been held under 10 PPR points in four of his past five outings. The Cowboys' secondary is also a tough matchup as they've given up the least passing touchdowns and the second-fewest passing yards in the league thus far. Fade Davis big time this week.
Doug Baldwin, Seattle Seahawks (Home vs Los Angeles Chargers)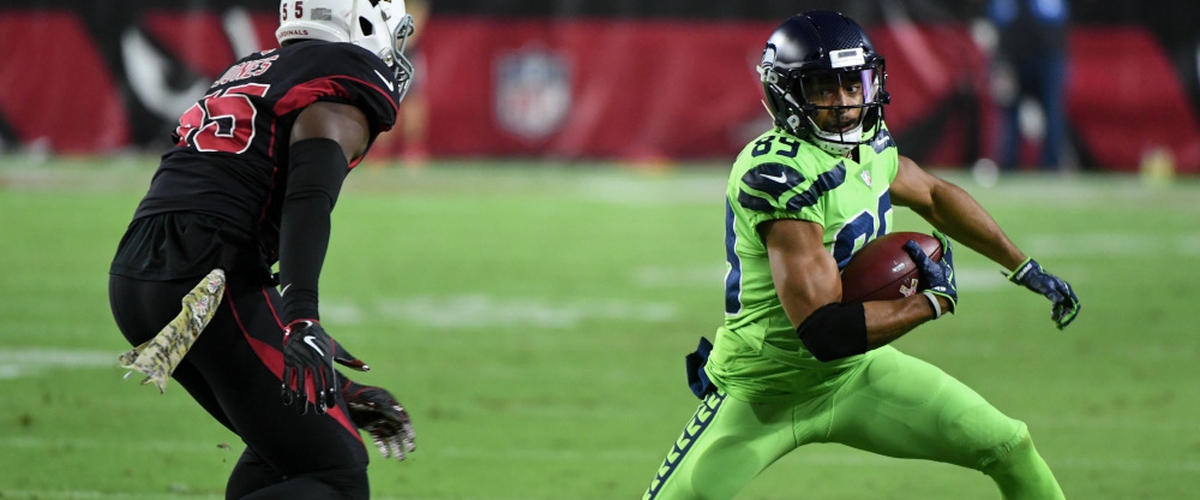 Another major disappointment this fantasy season has been Doug Baldwin, even when he's been on the field he's scored double-digits fantasy points only once. This week's matchup doesn't get any easier as the Chargers bring a formidable pass defense to Seattle in Week 9.
Taylor Gabriel, Chicago Bears (Away at Buffalo Bills)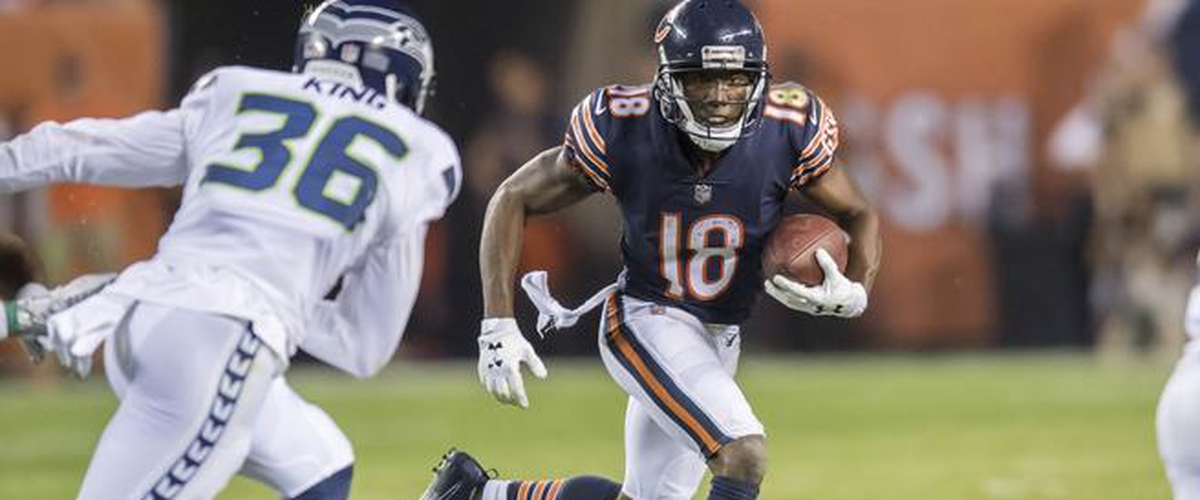 One would have thought that will Allen Robinson out last week Gabriel would have stepped up, but sadly he had only four catches for 52 yards on six targets. The Bills allow the fifth-fewest fantasy points to opposing receivers and Allen Robinson is likely to return from injury this week so we have Gabriel as a strong Week 9 fade.
TIGHT ENDS - START 'EM:
Greg Olsen, Carolina Panthers (Home vs Tampa Bay Buccaneers)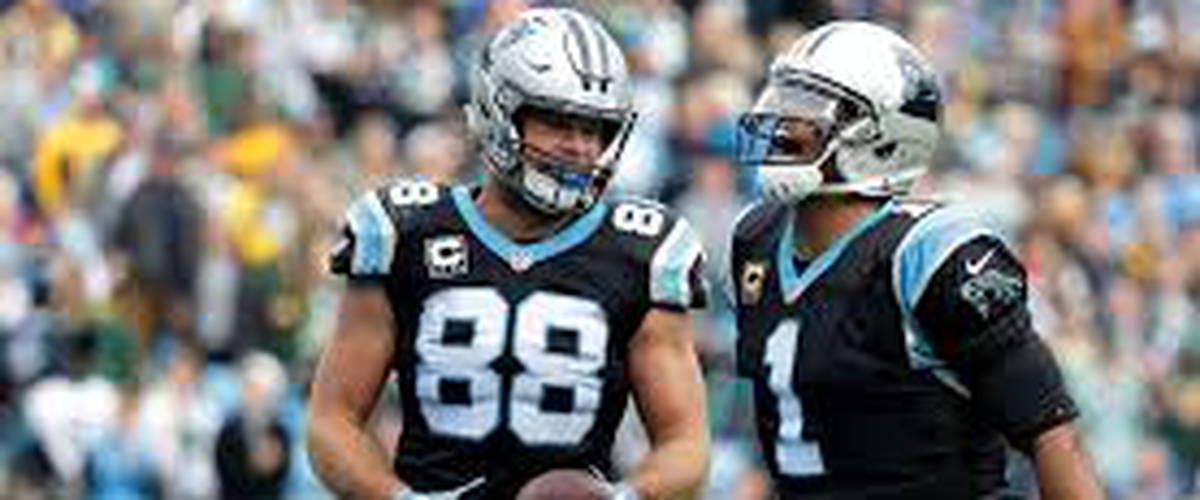 Kudos to anyone that held onto Greg Olsen through his injury as that payed of majorly last week with Olsen grabbed 4 catches for 56 yards and one touchdown. Olsen is our third Carolina Panther in the Start column this week so let's hope they take care of business against a poor Buccaneers squad.
Jared Cook, Oakland Raiders (Away at San Fransisco 49ers)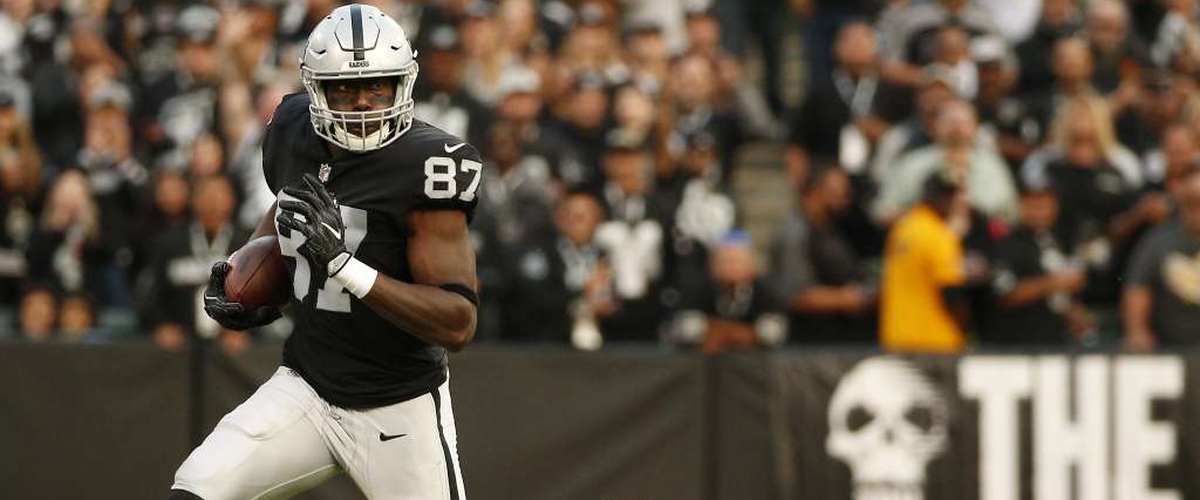 Jared Cook has already seen a large share of targets this year and he could see even more now that the Raiders have shipped Amari Cooper off to Dallas. Also, the Raiders happen to be taking on a 49ers defense that hasn't defended tight ends particularly well in 2018.
*Week 9 TE Sleeper*
Vance McDonald, Pittsburgh Steelers (Away at Baltimore Ravens): McDonald is clearly the Steelers top target at tight end and the Ravens have actually let up touchdowns to the position in each of the last two games. McDonald could be a sneaky play on the road this week.
TIGHT ENDS - SIT 'EM:
Ed Dickson, Seattle Seahawks (Home vs Los Angeles Chargers)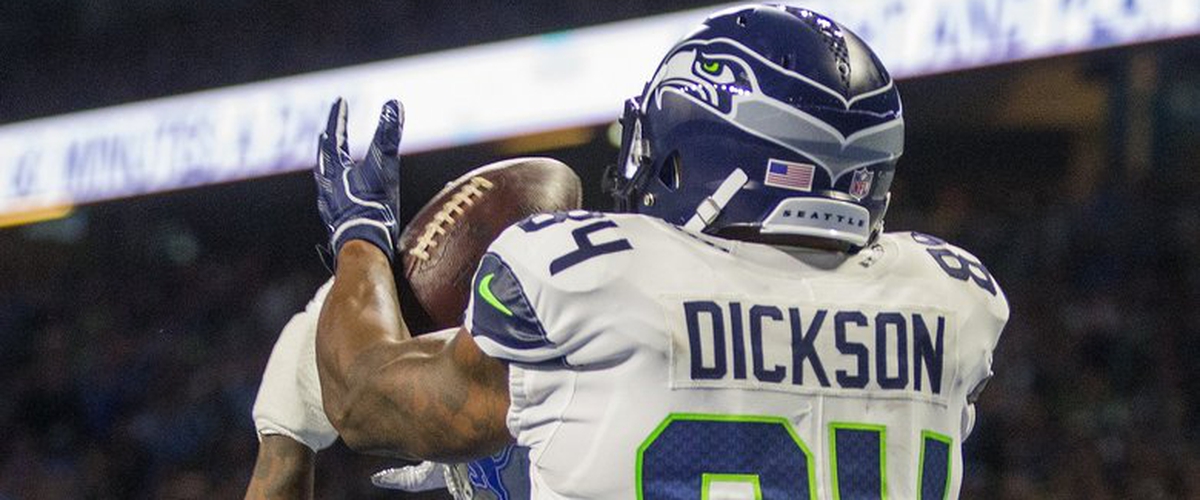 Dickson's value is certainly on the rise as he finished with 13.4 PPR points last week while grabbing a touchdown. We wouldn't go chasing fantasy points though as the Dickson only had two targets and the Chargers defense has allowed only three touchdowns to opposing tight ends this season. Grab Dickson off waivers if you need a tight end, but the wait and see approach is surely the best here.
We're only going with one Sit 'Em in tight end this week because there's six teams on bye and the tight end position is extremely thin this year. Thanks for taking the time to read our Start 'Em/Sit 'Em column again this week and we hope our picks will help you reach the playoffs in your league. Feel free to tweet us any of your questions @LastPlaceFF
---