Don't Sleep on the Lakers!!! Why their roster is sneaky good, as is!!!
My pitch on why the Lakers are sneaky good and a threat this year!!!
The more I spend time going over NBA rosters, the more appealing the Lakers roster gets to me!!! This team really does have a good ceiling. Will they beat the Warriors, probably not. However, they have done a great job with their most recent transactions. For starters, landing LABron was the cake and the icing on top, point blank period! Now what we now is Magic is an intelligent being that always like to strategize. Now adding Pelinka to the mix, we see the effect of two masterminds spending time around one another, talking strategies. Toughness, defense, wisdom, playmakers, veterans, selfless, versatile, and skill is what they were seeking when looking at how the last couple years have been panning out when looking to build their team for the 2017 - 2018 off-season. They are around basketball daily and pay attention to the past and the current. So, they knew what they needed in order to take down the best team in the NBA, the Warriors.
As Pelinka discuss during his most recent post conference. However, with a lot of moves this off-season some teams have either lost a step while others, like the Lakers have gained a step. Houston, lost Ariza and Luc. Is Melo going to supplement them defensively. What about Ryan Howard? OKC, didn't really get better, nor is their youth pool as talented as the Lakers brass. Utah, sure they are a great defense, Mitchell can only do so much on his own offensively. He will need more help around him. Minnesota, is my other dark-horse, if they can play consistently as a unit. It looks like their locker room divide will cause them from stay afloat. Phoenix may be a nice team this year. I mean there is so many hot story lines for this upcoming season that we will be in a frenzy all year. The teams that made the playoffs last year may not make it, Spurs and Pelicans, due to their roster woes or pending trades. So the Lakers with LeBron can do some damage. Because LeBron has shown us that he is really Damn good. He isn't new to playing against his Western Conference foes. This will just be his first time getting a heavier dosage of them. I still see him leading the Lakers to being a contending team!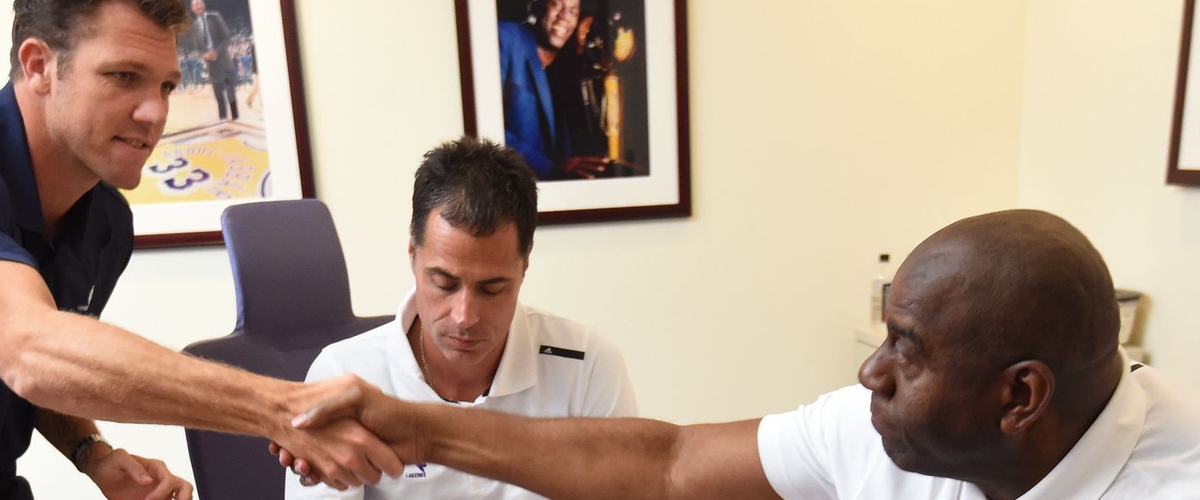 Lakers Playoff Bound? Do they have what it takes?
Each year they are getting closer and closer. So the question is, you all don't think the additions of: LeBron (The Greatest on the Planet), Rondo (Pure Point Guard/Defender), Stephenson (MVP: Most Versatile Player), and McGee (Athletic Monster) won't keep them in the playoff contention during the campaign? I beg to differ. Not only do I see them making the playoffs, however, I see them upsetting a lot of teams, even with the current roster they have. I see them finishing the season 49 - 33 (+/-3) putting them the contention for the 4th-6th seed(s), earning their first playoff berth since the 2012 - 2013 NBA season. You have to like their odds considering LeBron, first and foremost, and what has happened this off-season in the West, specifically. Teams such as the: Rockets, Spurs, Clippers, Pelicans, Thunder, Trailblazers, Jazz, and Nuggets need to worry about James' arrival with the addition of his FA/offseason counter parts in the West. LeBron is a mega-superstar. Some of those teams don't have a superstar, more so an all-star. He is literally two players. With that said, that alone will be enough for him and the new look Lakers to march into the playoffs. It should be interesting to see how the season plays out. They have an exciting team in Los Angeles.
Here is how the Lakers stacked up the last two years:
2016 - 2017: 26 Wins - 56 Loses, 16 games out the 8th seed
2017 - 2018: 35 Wins - 47 Loses, 12 games out the 8th seed
(Insert Photo or video here) - video of LeBron dunking
Here is how the Lakers stacked up during the 2017-2018 Season (Statistically):
PTS/G: 108.1 (11th of 30) Opp PTS/G: 109.6 (25th of 30)
Pace: 100.3 (2nd of 30) STL/G: 7.7 (13th of 30)
Off Rtg: 106.5 (23rd of 30) Def Rtg: 108.0 (12th of 30)
REB/G: 46.4 (2nd of 30) AST/G: 23.8 (9th of 30)
FG%: .461 (14th of 30) 3P%: .345 (29th of 30)
TOV/G: 15.8 (29th of 30) +/-: -1.5 (21st of 30)
As you see, these are impressive numbers even with their lack of shooting they were still able to put up immaculate numbers on the offensive end, while not slouching on the defensive end. Not bad for a team whose average age was 24.9. With the new additions it is hard for me to believe that they wont make any noise. With their new additions, let's see how the team will improve next year!
The New Look Lakers: Look at what they bring!!!
With a stat-line for the 2017-2018 season of: 27.5PPG, 8.6RPG, 8.7APG, I expect similar numbers from LeBron in the next upcoming season. The fact of the Lakers adding veterans like, Rondo, Stevenson, and McGee, sounds facetious, however when you look at what they bring to the table you have to like what you see; defensive oriented, playmaking, go-getting, attitude driven players that brings toughness. Sure, they may not all have the offensive prowess that blows you out your mind, however, they are skilled enough to make the correct plays, and that will get them over the hump. Rondo and Lance are those guards you need getting under the oppositions skin when facing somebody like, let's say the Warriors, that can disrupt their tempo. More than likely Magic and Luke will talk to the team about roles and their expectations. I can see them informing their guards that they want them picking up full court pressure to get under teams skin.
Especially with the interchangeable flexibility they now have. With Rondo, possessing a career average of 1.7SPG and McGee, possessing a career average of 1.5BPG, you will see your free safety and strong safety communicating with the defense. While his stat-line may not be off the charts (career averages of 8.8PPG 4.3TRB 3.0APG) Lance, may be the most versatile out of that bunch to have join the Lakers, excluding LeBron. His numbers won't appeal you. However, he has the most confidence in the world. The way he plays the game, you'll think he was the best player on the floor. I mean he goes at whomever is in front of him, offensively and defensively. He isn't LeBron by any means, however, he plays the same game LeBron does in an essence that he likes to go at the opponent. All of these things will impact the Lakers core and we will see an immediate presence out of these vets once they hit the floor.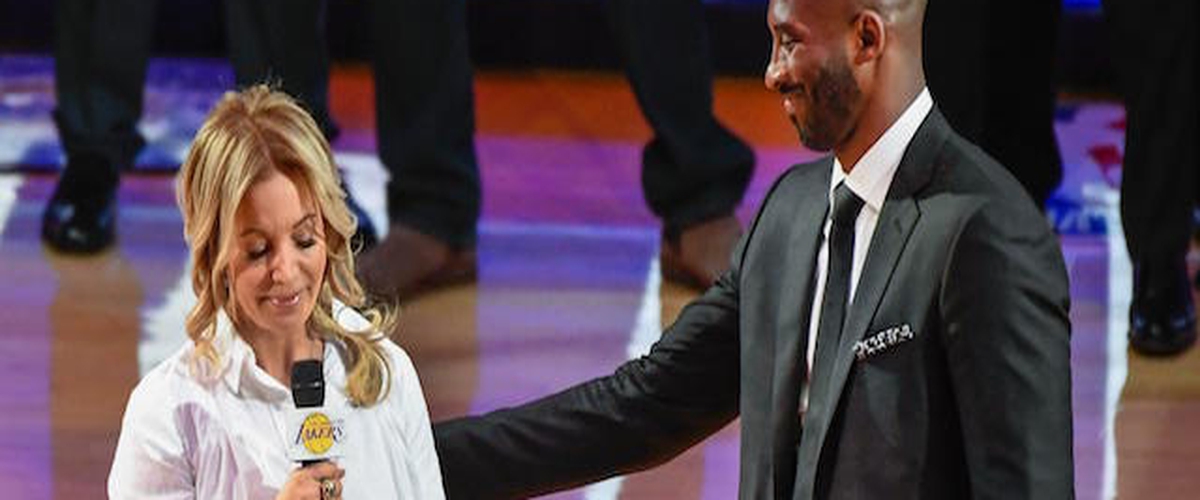 Depth is the key: The next man up!
This can be a team with some insane features that can give them an advantage on the court. What is one thing that some teams suffer with when having to go the bench, as we seen in the NBA Finals this past year with LeBron, with a lack of depth. Players can get into foul trouble, get winded fast or even have an off shooting night. So you need depth as a safety valve in the NBA. When the next man up can give you close to the same production as you have from your starter, it makes the world moves slowly. While there is no other superstar besides LeBron. The fact remains you can still trust the leadership and wisdom of Rondo and Lance, when James gets substituted, to carry a team to get them in position to run their offense so they at least get a good shot at the basket, if not an actual basket. Lets say Ingram gets two quick fouls for playing aggressive defense, as I see the Lakers playing defense this year due to their depth. Whistle blows, in comes Kuzma. You move LeBron to the Small Forward position while moving Kuzma to the Power Forward position. Kuzma is a better shooter than Ingram, which will help LeBron create opportunities in the post.
There won't be much of a drop off out of production with bringing in Kuz for Ingram. Being that Kuzma averaged 16.1PPG during his rookie campaign. Next sub, you bring in Stevenson and Rondo, and you take out LeBron and Ball. While Stevenson and Rondo, won't put up the same PPG as LeBron will, they can make a coach happy with their abilities on the court. A bench mob of: Rondo, Hart, Stevenson, Wagner, Deng might even get some tick (naw just kidding), Zubac and Kuzma can put up about 35PPG. You have to factor in the many variations of their lineups, their playmaking abilities, and when the rotations actually occur; which is how the points will add up. I can see why Magic and company are opposed to trading for Kwahi right now. Despite only getting the best player in the NBA to partner with some role players this FA period, for now, is at least good to get the Lakers to the playoffs. Will they win it all, I doubt that. Hopefully LeBron isn't getting into any foul trouble, as he is the only player whose production they cannot supplement via substitution for a very long time.
However, they will be able to rest him, unlike Cleveland, without a tremendous drop off. Outside of LeBron, the rest of the core is pretty interchangeable, or common copies, in that regard. What I mean is, when you sub Rondo in for Ball, nothing will change, besides the number or if one of them becomes a three-point threat next year. Considering Luke has a nine man rotation, outside of LBJ, they can all possibly put up 6 - 11PPG, by looking at their career stats. Give or take the Lakers could possibly average more than the, 108.1PPG, total they did a year ago. Factor in their lack of shooting and that is appealing! They can chose to play a grind and defense game or they can play a run and gun game (penetration will be their strong suite).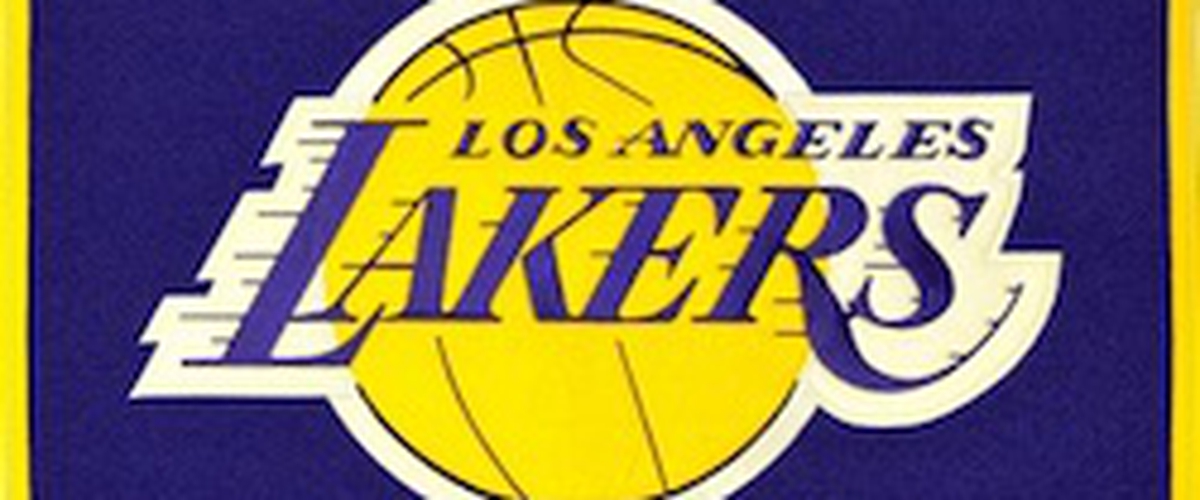 Taking the Next Step:
Brandon Ingram
Considering Ingram jumped from 9.4PPG to 16.1PPG without LeBron means a lot! This kid is a pure dinosaur. If the Lakers could get away with not trading him and still believing in being able to land a free agent next year, then the Lakers may win sooner than you all think. There is nothing this kid can't do. At 20, he has shown us he can be a point guard, he can guard your power forward, he can step out and shot, and he is efficient. Partnering Ingram with LeBron will only allow his skill-set to take off. This will be LeBron's practice buddy, like, mono y mono. I am not making the comparison by any means. Recall those magical Bulls practices with Scottie on one team and MJ on the opposing team. It makes your team better, and it makes players better individually. We all know with great power comes great responsibility. Expect them to double LeBron, a lot, to see what the Laker core can bring. This is the perfect opportunity for the lengthy BI to showcase his many malleable traits and skills. He is almost 7ft for goodness sake. He is a pesky defender as well. So, can we see LeBron wanting him on the team to match up against a lengthy Kevin Durant? I mean, I won't say Ingram is the KD stopper, however, to stop a pterodactyl you must fight it with a pterodactyl. I can see Ingram increasing his PPG by 4 more points now that LeBron is on-board. He will serve as the second option for sure. Coach K, probably spoke some good things to LeBron about Ingram. But, Ingram has the potential to be something special. Now he has a mentor in LeBron he can brain pick. Most Improve Candidate for sure!
Ball
Having a "disappoiting" stat-line of: 10.2PPG, 6.9RPG, 7.2APG, while shooting a terrible 36% (30.5% from the arc) has to make you wonder what if he was knocking down just his free throws. Defensively tallying 1.7SPG and 0.8BPG, Ball will only improve as his wingspan will give guards havoc this season. Not to mention a tutor in Rondo, in which he will be facing in practice. I see this kid making an impressive jump if he sticks around. Hopefully his Dad doesn't ruin what could possibly lead to some great things for this young man while wearing Purple and Gold. Even as LeBron climbs in age, Ball is only 19 and is still able to develop into something special. This was just his first year, and it was terrible, which only enhances his ceiling considering the fact that a lot of people (past and current) didn't posses his stat-line for their careers, and he did it in one. If he stays healthy, big IF, watch out!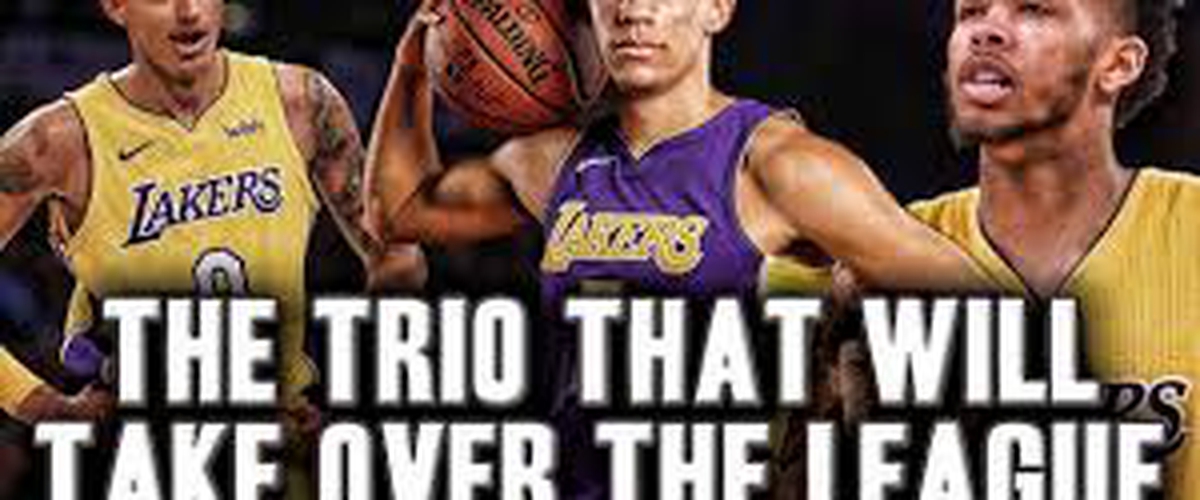 Kuzma
He surprised everybody last year. His uncanny handle and shot making, in tough situations gives Kuz a great chance at being the perfect teammate for LeBron. He is big enough to stick a forward and center in today's NBA. Which allows the Lakers to mimic the Warriors small ball lineup of: Curry, Klay, Iggy, KD, Green. Go figure the Lakers counter that with: Ball (Rondo/Stephenson, Pope (Stephenson/Hart), Ingram (Stephenson/Hart), LeBron (Kuzma/ Ingram), Kuzma (LeBron, Ingram). I know that just freaked you all out. However, () indicates the backup, while original small ball lineup will feature: Ball, Pope, Ingram, LeBron, Ingram. What I was simply pointing out was the amount of flexibility the Lakers will have playing big or small. Without Kuzma, they wouldn't be as replaceable cause you would only have LeBron and Ingram to alternate.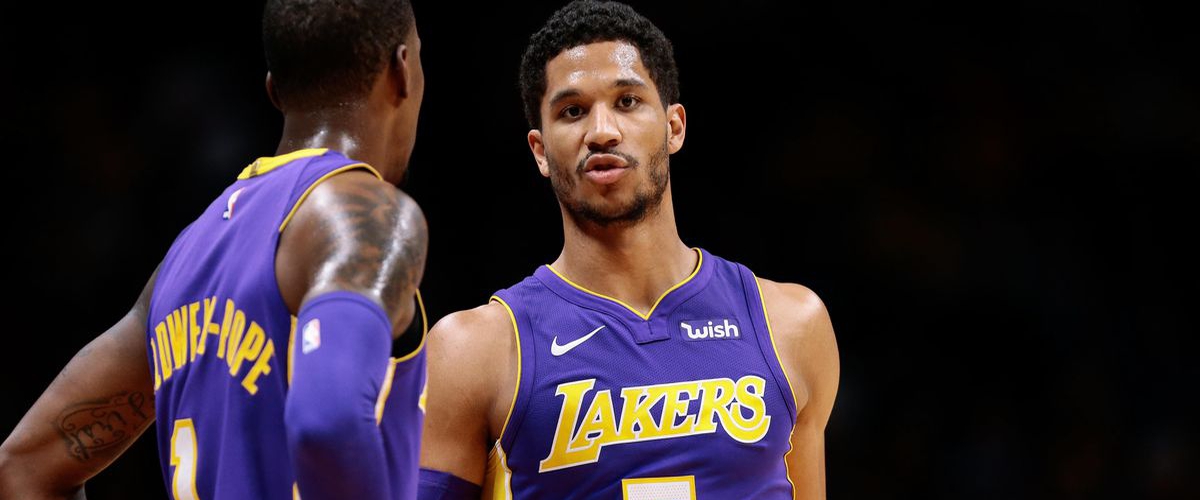 Hart
If the NBA Summer League means anything, then Hart, will be a dog this upcoming year. He is a gym rat. He loves correcting what he needs improvements on, as seen in his Villanova days. They said he couldn't shoot, what did he do, come back the next year with a jumper that still follows him to this day. He with Kuz, are the Lakers top 3 point Marksmen. Expect him to play a lot with LeBron and Kuzma. As that will allow LeBron to operate without being double team as frequently. I can easily see Hart being a MIP candidate.
Pope
While he had some off the court woes last year, he was by far the Lakers best perimeter stud last year, offensively and defensively. He knows LeBron, so it'll be an easy adjustment. He can ball. There isn't much he cannot do. He just needs to stay out of trouble. However, I see the addition of his Kluth counterpart allowing him to focus more in on basketball. He may just elevate his game to think more defensively. This kid in a unicorn for the Lakers success. He will have to start off guarding the likes of: Klay, Harden, Butler, Kwahi, KD, George, Russ, Mitchell, Wiggins, whomever the best perimeter guy is on the court at that time. So he will need to keep his stamina up while adding the same production to put points up.
The Adjustment: LeBron James
I don't see or believe he will be ball dominant. Luke Walton came up under Phil Jackson and Steve Kerr, I am sure he has some plays that will make matters worth while for all parties in Lakerville. Can you really imagine LeBron being a decoy on offense, while weak-side action is going on? This team may actually prolong his career, if they keep the young core, because they have the right pieces around him. LeBron may finally get to average a triple double for his career, without having the ball in his hands a lot, while playing for the Lakers. He is surrounded by the most playmaking savvy players in his life (more on that below). He's a great, so I don't think it will be that much of an issue. I can say that team will follow LeBron's lead, so if he says we need more shooting, they will be in the gym working on their craft so they can be great. Imagine working in your field and having the best person in it being in arm length away when you need advice or just to see how they work. This couldn't have happened to a group (young and veteran) of players, teaming up with LeBron at this particular time, when he is full fledged in mentor ship mode as well as still maintaining that competitive edge. Expect nothing less than great from LeBron. However, expect him doing so at even a more efficient volume. I feel sorry for whomever has to guard this Nike Baby in the post (like really, LeBron dad, where are you?), because his wide frame will cause opposing forwards to tire before they can get going.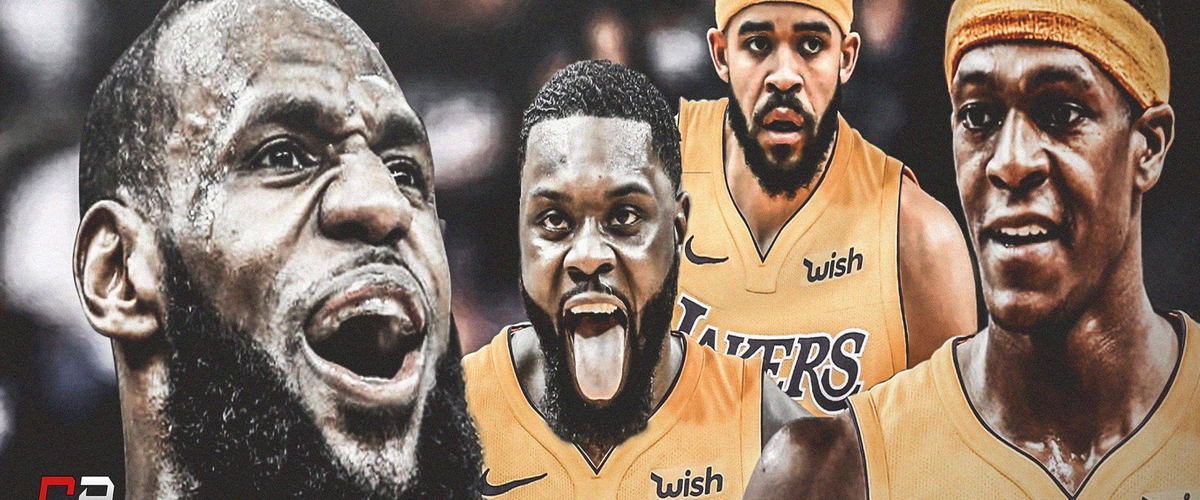 The Ex-Warrior: JaVale McGee
He has been looking to get consistent time as a starting center since playing for the Warriors the last 3 seasons. You don't think he's been memorized in awe at watching LeBron operate during the Finals? It's no wonder he didn't hesitate to sign. He will be feature as a lob-catching big, with abilities to step out and shoot that mid-range from time to time. His biggest asset may be the fact that he played for the Warriors. We know when it comes down to winning games, players tend to share some tendencies or favorite sets of previous teams, when they are facing off. While he has been seen on Shaqtin a Fool, you have to love his development throughout his career. He disappointed earlier as he was always given an unfair athletic ability. McGee, in the top 5 for DPOY award? There is a possibility. . He may not have a pure three point shot in his arsenal, however, he will disrupt shot after shot on the defensive end. Yet, adding a nice mid-range jumper to his arsenal. You don't have to call any plays for him either. He will run the floor, dive to the basket via PnR situations, and he is lenghty with freakesh athlethic ability.
The Rookies: Moe and Svi
The fact that the Lakers are looking to see what their young core brings them, I believe they will get some important playing time this season. The season is long, and you want your players being ready and proven come the playoffs. Injuries, trades, suspensions or foul outs occur during a game or season. So it is best to give them time now as opposed to when it really matters. Then again, it also allows teams looking to rebuild to see if they want either one in a package. Look at it on the bright side. Both of them bring IQ, shooting and more flexibility for the Lakers. Both had great college careers. Both bring height. Both bring a void filled to the team. If they can provide any type of impact then the Lakers will have even more leeway over the opposing teams.
Note:
Wagner shot 38.5% from the arc for his career at Michigan. Svi shot 40.9% from the arc for his career at Kansas.
Then there is always the assets: To trade or not to trade, that is the question!
Who is to say that non of the Lakers are off the table. What if they have a package to get them a player to help them increase their chances at winning this year. Do they ship any of the young lads? This team has the league in their hands and can really play things the way they want too without allowing another team to dictacte to them what the price is. With LeBron, you are already selling a winning culture to any impeeding free agents. Now lets say, Ball, Ingram, Kuz, Pope and Hart all take an extra step in their developments. The Lakers are genusises for not trading them away. However, they are pushing it to the Einstein level if they can land another star in the 2019 free agency class, which includes the likes of: Butler, Kyrie, Kwahi, Klay, Cousins, KD, Kemba, Horford, Gasol, Dragic, D.Jordan, Porzingis, KAT, and Love. So the Lakers could make another splash next year. Consider they have a tremendous year, keep the roster they have, and sign any one of those players next year, then they will have the most appealing roster in the league. The fact of having 2 Stars by 2019 and a developing core of young stars, would keep me from over trading as well. So, salute to Magic and company for not pushing that button, for now at least. They still have draft picks and cash as well so they are in primed position once this year ends, no matter how it ends for them.
Passing the Ball: Sharing is Caring!
Go figure, take a look at the assist averages from the players, whom may have the ball in their hand's, from the 2017-2018 season. Ball averaged 7.2APG, LeBron averaged 9.1APG, Rondo averaged 8.2APG, Lance averaged 2.9APG, Ingram average 3.9APG, Pope averaged 2.2APG, Kuzma averaged 1.8APG, Hart average 1.5APG. Ever seen a NBA team playing hot potato? Well, we may see it here. The Warriors, is by far, the league's best passing team. Walton, a Warrior product, speaks on the same principle. No man's feet is quicker than the ball. I expect this team to create more shot opportunities as they will look to attack the offense quickly. However, if they don't have a quick yet great shot, they will read the defense and react. Motion cuts, and scoring motions, with a lot of back door screens will be ran. I mean with passers like this, expect about 5 lobs per half. Like seriously, anybody can get the ball and just go with the motion. Passing the ball makes for easier scoring opportunities. Can you imagine LeBron coming off of motion cuts, backdoor screens, misdirection cuts, give and goes, while coming off the ball? They will create easier opportunities for one another. With constant motion, equals mismatches, so LeBron could have a smaller defender on him in the low post. I see him being featured in the low post more than the mid post. It causes for a longer closeout for opponents. He may show us that he can keep getting better even reaching 35. Those legs may get a little added life to them. I see the Lakers as a unit averaging close to 30APG during the 2018 - 2019 campaign.
Final Word:
Did I convince you enough? They still have to play the game. Which is why we enjoy the sport! I am just hoping that this team stays injury free and they will show you all that they are prepared for what it takes to win!!!
(Insert Photo or video here)
Follow me on Twitter: SportsStory88
https://mobile.twitter.com/SportsStory88