1998 NBA Draft Redo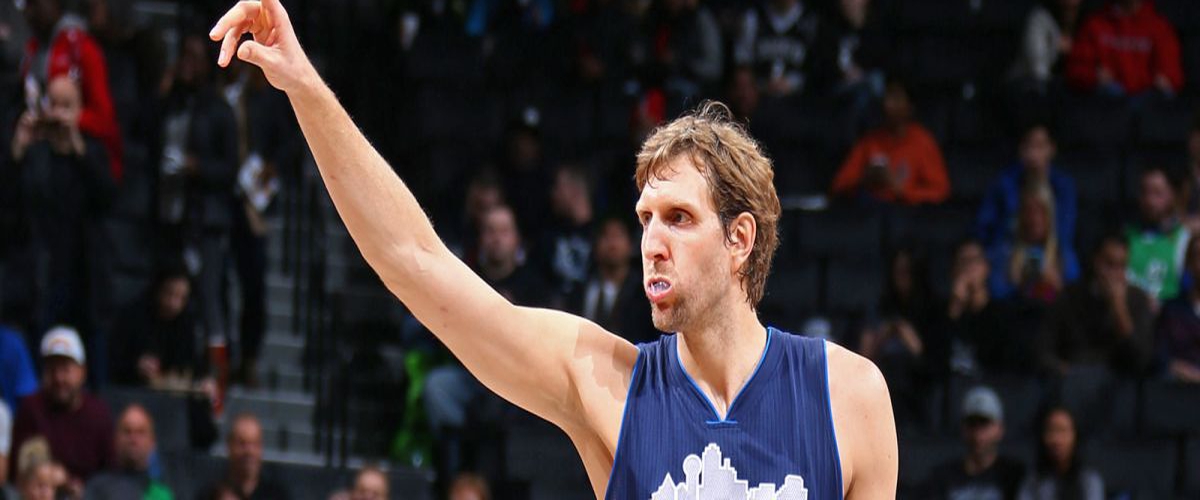 20 years, 20 drafts, and from 1995 all the way through 2014, hindsight is a virtue. I am re-drafting the lottery picks from every draft since the '95 season all the way through 2014, making it a full 20 years of perfect hindsight. Some things to remember is the lottery didn't go to 14 teams until 2005, and that for the years closer to the present, I am only basing this off of current events, and not on projections. I also don't care which team selected who when, this is just a ranking of the best players.
1) PF Dirk Nowitzki, Germany
Accomplishments: NBA Champion, Finals MVP, MVP, 13x All-Star, 4x All-NBA 1st
The man part of the worst draft day trade in NBA history, as well as the man who officially brought Europe to the NBA, Dirk Nowitzki gets drafted first. Sorry, Robert Traylor, but you have been out of the league since like 2004, and Dirk is still Dirk. Most of you know he only played and will play for Dallas.
2) G/F Vince Carter, North Carolina
Accomplishments: Gold Medal, 8x All-Star, ROY, All-NBA 2nd, All-NBA 3rd, All-Rookie 1st
Vince Carter has been looking for that elusive championship forever, and being in Memphis currently likely won't get him there. He was once known for his dunking abilities, and is now a solid three and D option for the Grizzlies. He will be remembered mostly for his time in Toronto and New Jersey.
3) SF Paul Pierce, Kansas
Accomplishments: NBA Champion, Finals MVP, 10x All-Star, All-NBA 2nd, 3x All-NBA 3rd, All-Rookie 1st
Paul has played for three teams since being traded to the Brooklyn Nets, but he will always be remembered a Boston Celtic. One of the most iconic moments of his career was when he left game one of the 2008 Finals in a wheelchair and returned just a few minutes later.
4) PF Antawn Jamison, North Carolina
Accomplishments: 6th Man, 2x All-Star, All-Rookie 2nd
Believe it or not, but when Jamison was traded to the Cleveland Cavaliers in the late 2000's, that made him the best player at that point LeBron James played with. Jamison was a good player for many years, but that may be why LeBron went to Miami. Jamison was at his best as a member of the Washington Wizards.
5) F Rashard Lewis, Elsik (HS)
Accomplishments: NBA Champion, 2x All-Star
Rashard won his ring late in his career with LeBron and the Miami Heat, but before that he was one of the better combo-forwards in the NBA. His best seasons were his latter ones with Seattle, but he was also dominant in Orlando as Dwight Howard's number two as well. Although he won his ring with Miami, he will be remembered more in Seattle and Orlando.
6) PG Mike Bibby, Arizona
Accomplishments: All-Rookie 1st
Bibby was around a lot longer than many people realized, including myself, and was actually in the Association as recently as 2012. He is most notable for his above-average career in Sacramento, when he lead the Chris Webber teams in the Kings' glory days. He averaged at least 13 PPG in his first 11 NBA seasons.
7) G/F Ricky Davis, Iowa
Davis was a scorer, and although that didn't lead to a ton of recognition, he did carve out 12 solid NBA seasons. He averaged as much as 20.6 PPG in his 12 seasons. He played for six different teams during that time.
8) SG Larry Hughes, St. Louis
Accomplishments: All-Defensive 1st
Hughes was the third cog in the Washington Wizards' teams that had that dynamic, offensive big three. He also was the number two guy on Cleveland the next few seasons, and scored at least 22 points twice in his career.
9) SG Cuttino Mobley, Rhode Island
Accomplishments: All-Rookie 2nd
This class is mostly filled with very good, second-tier scorers like Mobley. He scored double digits in every season (except his rookie season when he put up 9.9), and was mainly on Houston and the Clippers. He was also part of the Tracy McGrady trade that sent him to Houston.
10) PG Jason Williams, Florida
Accomplishments: NBA Champion, All-Rookie 1st
Williams was a borderline starting point guard, and that usually was because he was either starting on a bad team or backing up a good point guard on a great team. He won his ring with the Shaq and D-Wade Miami Heat, and usually put up solid statistics.
11) PF Al Harrington, St. Patrick (HS)
Al Harrington was usually on bad teams which is why he went somewhat unnoticed, but he was one of the most underrated power forwards of his generation. In some places he was the go-to guy, and in others he was a role player. He was actually in the league as recently as 2014 (with the Wizards), and played the most seasons with Indiana (although they were his worst when he got regular playing time).
12) SG Bonzi Wells, Ball State
Bonzi was most famous during his time with the Portland Trail (Jail) Blazers, and he had a nice career there, scoring as much as 17.7 PPG. He also averaged 23.2 PPG in Sacramento's last postseason appearance in 2006.
13) C Nazr Mohammed, Kentucky
Accomplishments: NBA Champion
I think Nazr won his ring with the Spurs, and although there are players in this draft who may have had better numbers, he is one of the ones who lasted the longest. He played for the Thunder just last season, and although his numbers aren't there, his veteran presence and leadership has been. He always seemed to be on the right teams at the right times.
OTHERS: Rafer Alston, Ruben Patterson, Tyronn Lue, Brian Skinner, Pat Garrity, Rasho Nesterovic, Matt Harpring, Raef LaFrentz, Michael Olowakandi
---