2000 NBA Draft Redo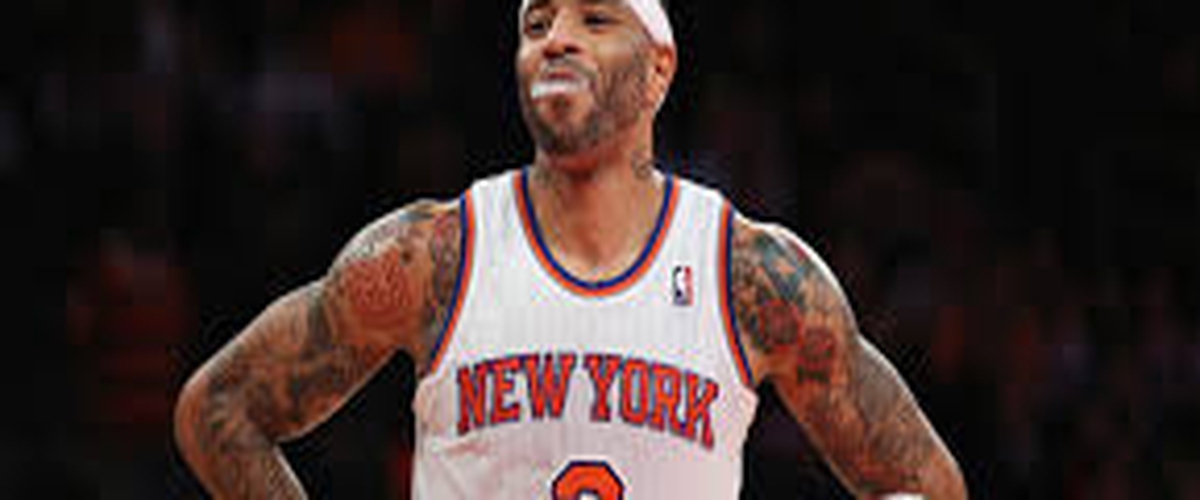 20 years, 20 drafts, and from 1995 all the way through 2014, hindsight is a virtue. I am re-drafting the lottery picks from every draft since the '95 season all the way through 2014, making it a full 20 years of perfect hindsight. Some things to remember is the lottery didn't go to 14 teams until 2005, and that for the years closer to the present, I am only basing this off of current events, and not on projections. I also don't care which team selected who when, this is just a ranking of the best players.
1) PF Kenyon Martin, Cincinnati
Accomplishments: All-Star, All-Rookie 1st
This class is by no means on the same level as 1996, but it's actually not as bad of a class as you might think. There's no Hall of Famers, but there are a few guys here who have had very good careers, and Martin is one of them. He played in 15 seasons, and was one of the better power forwards throughout, especially with New Jersey and Denver.
2) SG Jamal Crawford, Michigan
Accomplishments: 3x 6th Man
He might be the best 6th man in NBA history, and while that won't get him a ton of recognition when he retires or put him in the Hall of Fame, it will help him be remembered. Since his third season, Crawford has averaged in double figures every year, and is still playing with the Clippers today.
3) SG Michael Redd, Ohio State
Accomplishments: Gold Medal, All-Star, All-NBA 3rd
Redd has the most accomplishments, but the longevity of his career was cut short by injury. He was the Bucks last All-Star until this season (Greek Freak) back in 2004, and was fifth in scoring in the NBA. After that season, he struggled to play in 50 games, and his career was cut short.
4) F Hedo Turkoglu, Turkey
Accomplishments: MIP, All-Rookie 2nd
Turkoglu might be remembered best for his name at this point, but he had a pretty solid career, especially with Orlando. Turkoglu's essential position was point-forward, and was one of the pioneers of that position.
5) SG Mike Miller, Florida
Accomplishments: 2x NBA Champion, 6th Man, ROY, All-Rookie 1st
Miller still is playing with Denver, although I'm not sure if he is returning for his 18th season yet. The past few seasons have found him hidden on the bench of deep teams, and he has struggled to find playing time. In his heyday, he was best as a shooter off the bench, and won his championships in Miami.
6) G/F Quentin Richardson, DePaul
Accomplishments: 3 Point Champ
Probably the last DePaul player to make the NBA and play consistently, Richardson was a solid scorer and defender for a decade in the NBA. While his accomplishments aren't that high, his best seasons were with the Clippers early.
7) C Jamaal Magloire, Kentucky
Accomplishments: All-Star
Part of that weird 2004 All-Star group, he is the one who made it weird. His three seasons in New Orleans (after his first two in Charlotte) are his impact on the game, where he averaged a double-double in 2004 (just 13 points), and about 10 points and 9 boards in the seasons surrounding '04.
8) G/F Desmond Mason, Oklahoma State
Accomplishments: All-Rookie 2nd, Dunk Champ
Being on the All-Rookie teams in this class isn't that impressive, and while Mason could dunk impressively, he wasn't around long enough to make a huge impact on the league. He was best during his first three seasons with the Bucks, and was also part of the Gary Payton-Ray Allen trade.
9) SG DeShawn Stevenson, Washington Union (HS)
Accomplishments: NBA Champion
He was the starting shooting guard for the Dallas Mavericks in 2011, and he was a big factor in their championship run as a three & D player. He was the most crucial player in Game 6 of those Finals, and he slowed down LeBron enough to win the game.
10) SG Morris Peterson, Michigan State
Accomplishments: All-Rookie 1st
Peterson was known for his iron-man days in Toronto, as he always played in every game. He was an above-average scorer for a while, before slowly fading out of the league in Oklahoma City.
11) SF Darius Miles, East St. Louis (HS)
Accomplishments: All-Rookie 1st
Miles was a solid contributor for his first few seasons, then struggled with injury and finding minutes. He only played more than 70 games in his first two seasons, and totaled 8. He played with the Clippers, Cavaliers, and Trail Blazers.
12) PG Keyon Dooling, Missouri
Yeah, this is the best point guard of the 2000 draft class, which is mainly why it is so weak. Dooling had a decent career as a backup point guard for numerous teams.
13) F Brian Cardinal, Purdue
Accomplishments: NBA Champion
Brian Cardinal only had two seasons where he played in 55 games and averaged more than 5 points, but he stuck around as the last man off the bench for 12 seasons, including his championship with Dallas.
OTHERS: Stromile Swift, Etan Thomas, Mateen Cleaves, Speedy Claxton, Eduardo Najera
---