2002 NBA Draft Redo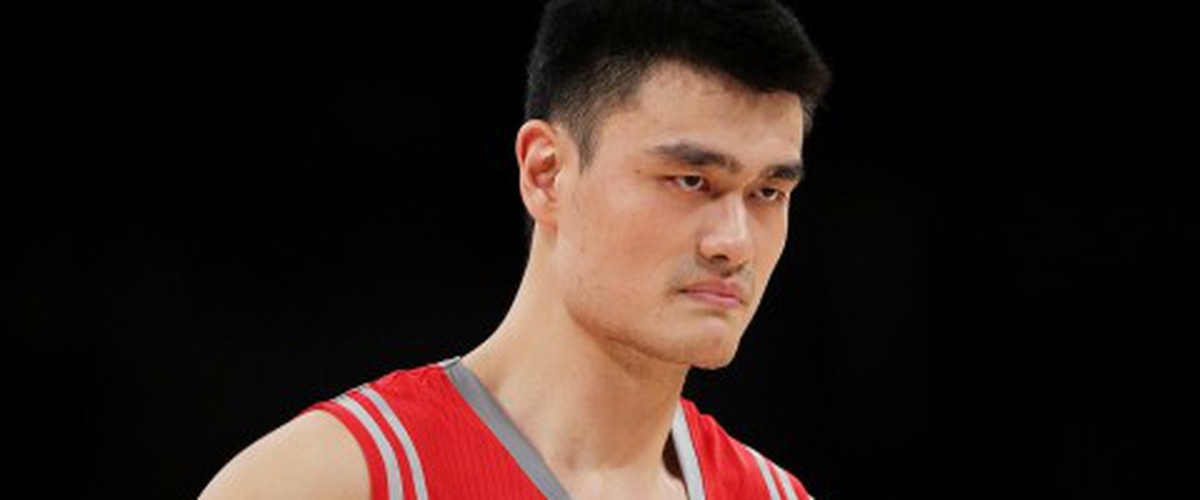 20 years, 20 drafts, and from 1995 all the way through 2014, hindsight is a virtue. I am re-drafting the lottery picks from every draft since the '95 season all the way through 2014, making it a full 20 years of perfect hindsight. Some things to remember is the lottery didn't go to 14 teams until 2005, and that for the years closer to the present, I am only basing this off of current events, and not on projections. I also don't care which team selected who when, this is just a ranking of the best players.
1) C Yao Ming, China
Accomplishments: 8x All-Star, 2x All-NBA 2nd, 3x All-NBA 3rd, All-Rookie 1st
Yao was plagued by injury virtually every season after his first three with Houston, and yet he was so dominant when he did play that he made an All-Star appearance in all eight of his seasons. His career was cut way too short, but when he did play, he was considered one of the only centers at the time who could compete with Shaquille O'Neal.
2) PF Amare Stoudemire, Cypress Creek (HS)
Accomplishments: 6x All-Star, ROY, All-NBA 1st, 4x All-NBA 2nd, All-Rookie 1st
Amare had just as many injury plagued seasons as Yao did, and it appeared as he was once the answer to the prayers of New York fans until the Carmelo Anthony trade sent him in a tailspin. He was very dominant as well, but Yao had a bigger influence overall. It would also be better to remember Amare's time with Phoenix than with New York
3) SF Caron Butler, Connecticut
Accomplishments: NBA Champion, 2x All-Star, All-Rookie 1st
Only two franchise-changing superstars were in this draft, but that is not taking anything away from Butler. He has one more ring than they do combined, and didn't suffer as many injury-plagued seasons. Caron won his championship in 2011 with Dallas (ironically while injured) and will be remembered best for his time there and in Miami.
4) SF Tayshaun Prince, Kentucky
Accomplishments: NBA Champion, Gold Medal, 4x All-Defensive 2nd
Prince was part of the 2004 Pistons, when he was the only starter to not become an All-Star. However, Prince's ability to defend was the important part, as he would match up with Kobe sometimes in the NBA Finals. Prince played most of his career in Detroit, and also played with Memphis, Boston and Minnesota.
5) C Nene, Brazil
Accomplishments: All-Rookie 1st
Finally we have a guy who is still on a team, and yes, Nene is still playing for the Houston Rockets. In my opinion, this might even be one of his more impactful seasons that he has had. Nene usually was able to put up good numbers when he played, but injuries played a big role in his career.
6) PF Carlos Boozer, Duke
Accomplishments: Gold Medal, 2x All-Star, All-NBA 3rd, All-Rookie 2nd
Boozer was best during his time with the Utah Jazz, as they attempted to recreate a Stockton-Malone duo with him and Deron Williams. That obviously didn't work out, but over his career Carlos Boozer has put up some big numbers. He also played for Cleveland, Chicago and the Lakers.
7) SF Matt Barnes, UCLA
Matt Barnes has played for just about every team in the NBA, and some of them twice, and has been one of the best role players in this generation. Barnes' best seasons came with the LA Clippers, and he currently plays on the Golden State Warriors.
8) SF Mike Dunleavy, Duke
Dunleavy has been apart of many franchises as well, and has always been a good defender and above-average shooter. His time in the league is running out as well, and his time in Indiana was his best. He also played for Golden State, Chicago, Milwaukee and Cleveland and he currently is part of a Hawks' playoff run.
9) SF John Salmons, Miami (FL)
Salmons had a stretch of play where he was one of the better wing players in the NBA, and scored 20 PPG in his first season in Milwaukee. His career was as unique as any, and he has played for six different teams in his career.
10) PF Luis Scola, Argentina
Accomplishments: Gold Medal, All-Rookie 1st
Scola has seemed to be around forever, and he has had an inconsistent career to say the least. Sometimes he's a starter and he's really effective, and sometimes he's putting up only 7 PPG and on the bench. He played his best seasons as a member of Houston.
11) SG Rasual Butler, La Salle
Butler never had that impactful of a career, but he always found a way onto the bench of an NBA roster. He has a career average of 7.5 PPG, and was best known for his shooting. He played for eight teams in 13 seasons.
12) PF Drew Gooden, Kansas
Accomplishments: All-Rookie 1st
Gooden was solid for quite a few seasons, but he never really became the great player he was supposed to be. He was a journeyman as well, and has played on 10 different teams. His best season was probably his lone season in Sacramento.
13) G/F Roger Mason, Virginia
Roger Mason was a decent NBA player, and was also the VP of the Player's Union during the lockout. That is likely what he will be remembered as best, as the rest of his career was underwhelming.
OTHERS: Fred Jones, Jared Jeffries, Juan Dixon, Chris Wilcox, Jay Williams
---