2003 NBA Draft Redo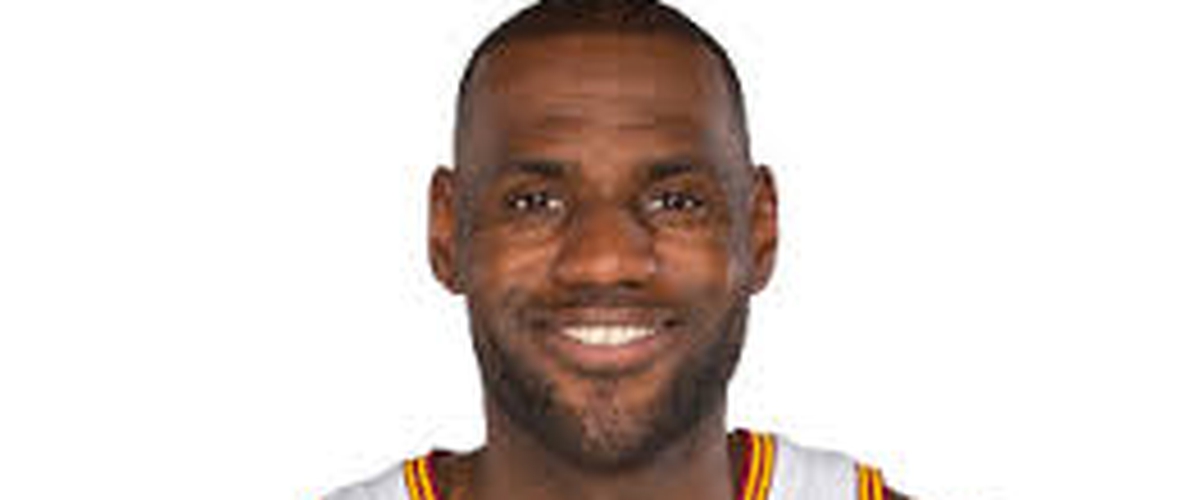 20 years, 20 drafts, and from 1995 all the way through 2014, hindsight is a virtue. I am re-drafting the lottery picks from every draft since the '95 season all the way through 2014, making it a full 20 years of perfect hindsight. Some things to remember is the lottery didn't go to 14 teams until 2005, and that for the years closer to the present, I am only basing this off of current events, and not on projections. I also don't care which team selected who when, this is just a ranking of the best players.
1) SF LeBron James, St. Vincent-St. Mary (HS)
Accomplishments: 3x NBA Champion, 2x Gold Medal, 3x Finals MVP, 4x MVP, 12x All-Star, 2x All-Star MVP, ROY, 10x All-NBA 1st, 5x All-Defensive 1st, All-Rookie 1st
Even with the strong draft class, there is no debating that LeBron James was the best player from this class. He is the best player of his generation as well, and those accomplishments are just the highlights.
2) SG Dwyane Wade, Marquette
Accomplishments: 3x NBA Champion, Gold Medal, Finals MVP, 12x All-Star, All-Star MVP, 2x All-NBA 1st, 3x All-NBA 2nd, 3x All-NBA 3rd, 3x All-Defensive 2nd, All-Rookie 1st
In many ways, Dwyane Wade has always been the right hand man for somebody. In 2006 with his NBA Finals, he was Shaq's right hand. In 2012 and 2013, he was part of LeBron's big three. However, those teams would not have won without Wade, and his loyalty is unquestionable. He has played every season besides this one in Miami.
3) SF Carmelo Anthony, Syracuse
Accomplishments: 2x Gold Medal, NCAA Champion, 9x All-Star, 2x All-NBA 2nd, 4x All-NBA 3rd, All-Rookie 1st
Carmelo is the best pure scorer of this class, and part of why he isn't ahead of Wade and why he is ahead of Bosh in my fake draft is because of the teams he has been on. He's never really had a ton of help to get to the NBA Finals. Some might argue that an old Allen Iverson in Denver or Amare Stoudemire in New York is enough, but not when the Spurs, Lakers and LeBron James are in your way.
4) PF Chris Bosh, Georgia Tech
Accomplishments: 2x NBA Champion, Gold Medal, 11x All-Star, All-NBA 2nd, All-Rookie 1st
Bosh is the third member of that big three, and even though he doesn't have as much recognition as the other two, he still has had a great career. Another reason he is only fourth is because heart problems have cut his career short to this point, and he may end up retiring. He played for Toronto and Miami.
5) PF David West, Xavier
Accomplishments: 2x All-Star
West doesn't have a lot of accomplishments, but he has provided many well above-average seasons. He has a career line of about 15 PPG and 7 RPG, and has usually helped a team at least get to the postseason. His prime years were spent in New Orleans and Indiana.
6) F/C Boris Diaw, France
Accomplishments: NBA Champion, MIP
Diaw is the classic jack of all trades, he can start, play on the bench, and he even played guard early in his career. He is currently playing on the Utah Jazz in the playoffs, but has also had some really good seasons in Phoenix, Charlotte and San Antonio prior to his time with the Jazz.
7) PG Kirk Hinrich, Kansas
Accomplishments: All-Defensive 2nd, All-Rookie 1st
Kirk Hinrich was one of the more consistent point guards over the course of his career, and while the numbers were much better for his first stint with the Bulls, he has been a veteran presence that doesn't make mistakes. He also had two stints with the Hawks and a half season in Washington.
8) SG Kyle Korver, Creighton
Accomplishments: All-Star
Korver almost had a historic season when it comes to shooting ability a few years ago, and that is what he will be remembered for. He is one of the best sharpshooters of this generation, and is currently chasing a ring with the Cleveland Cavaliers.
9) PG Mo Williams, Alabama
Accomplishments: NBA Champion, All-Star
Williams has gone between the starting lineup and the bench throughout his career, but he has excelled at being a score-first guard. He has played for eight teams, and his All-Star season was during his first stint in Cleveland.
10) SG Leandro Barbosa, Brazil
Accomplishments: NBA Champion, 6th Man
Barbosa is a microwave scorer off the bench, and has never averaged less than 6 points in a season (while reaching as high as 18). He won his ring with the Warriors two years ago, but he was at his best as a member of the Phoenix Suns between 2003 and 2010.
11) C Chris Kaman, Central Michigan
Accomplishments: All-Star
Chris Kaman is another weird All-Star from this class of stars, and he is arguably the most random All-Star this side of Jamaal Magloire. Kaman had a solid career on bad teams, most notably starting for the Clippers prior to them getting DeAndre Jordan.
12) C Kendrick Perkins, Clifton J Ozen (HS)
Accomplishments: NBA Champion
Perkins was known for his toughness and his grittiness, and he always had his teammates back. Some say that trading him out of Boston is what eventually caused those Celtic teams to fall off, and obviously that's where he got his ring. He also had some good seasons with Oklahoma City.
13) SF Josh Howard, Wake Forest
Accomplishments: All-Star, All-Rookie 2nd
Howard didn't have as long of a career as some of these guys, but he was an integral part of the success Dallas had after they traded away Steve Nash. There was a seven year stretch where he averaged at least 12.5 PPG, and even got as high as 20. He also played for Washington, Utah and Minnesota.
OTHERS: Darko Milicic, Nick Collison, Luke Ridnour, Carlos Delfino, Luke Walton, Zaza Pachulia, Willie Green, Steve Blake, James Jones, Matt Bonner
---