2004 NBA Draft Redo
20 years, 20 drafts, and from 1995 all the way through 2014, hindsight is a virtue. I am re-drafting the lottery picks from every draft since the '95 season all the way through 2014, making it a full 20 years of perfect hindsight. Some things to remember is the lottery didn't go to 14 teams until 2005, and that for the years closer to the present, I am only basing this off of current events, and not on projections. I also don't care which team selected who when, this is just a ranking of the best players.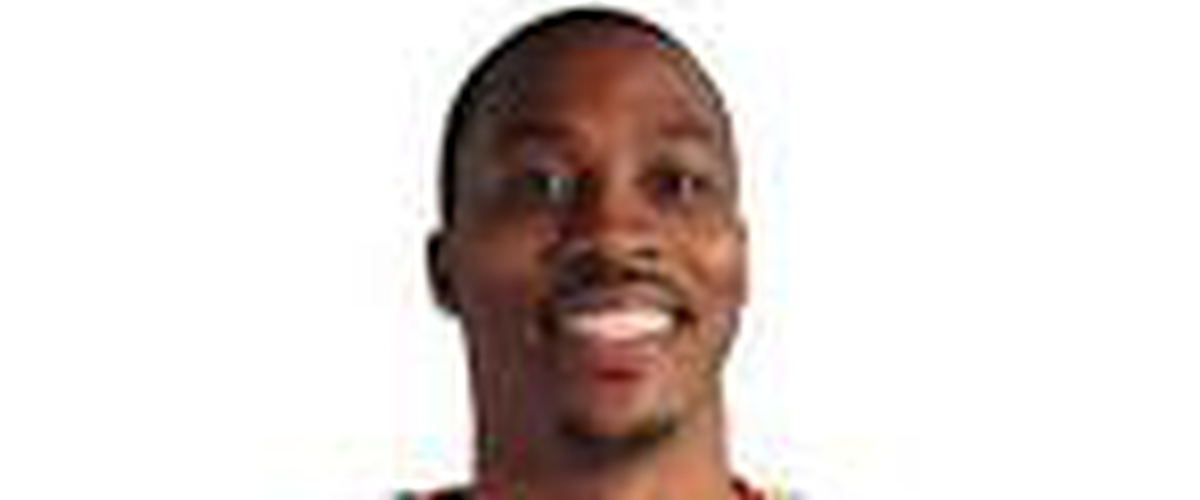 1) C Dwight Howard, Southwest Atlanta Christian Academy (HS)
Accomplishments: Gold Medal, 3x DPOY, 8x All-Star, 5x All-NBA 1st, 4x All-Defensive 1st, All-Rookie 1st
Dwight Howard looked on track to become one of the best centers of his generation, and now he is just a good center with the 5th seeded Atlanta Hawks. It's amazing what a couple of subpar seasons can do to an image. Overall, Howard has a shot at a Hall of Fame career, mostly on his seasons with Orlando.
2) SF Andre Iguodala, Arizona
Accomplisments: NBA Champion, Gold Medal, Finals MVP, All-Star, All-Defensive 1st, All-Defensive 2nd, All-Rookie 1st
Iguodala went from the star of the 76ers to a really good player on the Denver Nuggets to one of the most crucial parts of a Warriors' team that has 200 regular season wins in 3 seasons. Iguodala is the swiss army knife of the NBA, and will be remembered for his seasons in Philly and Golden State.
3) C Al Jefferson, Prentiss (HS)
Accomplishments: All-NBA 3rd, All-Rookie 2nd
Al Jefferson has had a good career as an old school big man who could rebound and score in the post, and while that isn't a great fit for the modern NBA, it didn't stop him from becoming a very good player. Jefferson's best seasons were with Minnesota, Utah and Charlotte, and he was a part of the Kevin Garnett to Boston trade.
4) SF Luol Deng, Duke
Accomplishments: 2x All-Star, All-Defensive 2nd, All-Rookie 1st
Deng is going to be in the league for at least a few more seasons, as he signed a pretty big deal with the Lakers last off-season. Deng's best seasons came in Chicago, where he was the best wing defender on the roster. In my opinion, Deng's departure was the start of the fall of the Chicago Bulls.
5) F Josh Smith, Oak Hill Academy (HS)
Accomplishments: All-Defensive 2nd, All-Rookie 2nd, Dunk Champ
Josh Smith will likely be remembered for his historically bad three point shooting percantage, and his willingness to keep taking them no matter how much he missed them. Outside of that, he had many good seasons in every other category with Atlanta, and has a 14.5 PPG 7.6 RPG and almost 2 blocks per game.
6) PG Jameer Nelson, St. Joseph's
Accomplishments: All-Star, All-Rookie 2nd
Yes, Jameer Nelson is still in the NBA, as he is currently the backup point guard for the young Denver Nuggets. Nelson always puts up a nice season, but his time in Orlando is what will define his career. He was part of the big three (after Dwight Howard) and a crucial part of their 2009 Finals appearance.
7) SG JR Smith, St. Benedict's Prep (HS)
Accomplishments: NBA Champion, 6th Man
A lot of high school stars came from this draft class, and while Smith isn't a star necessarily, he has been a key part of many playoff teams, and eventually, the Cleveland Cavaliers first NBA Championship. Smith is the definition of a pure scorer, although he did eventually start getting better at defense.
8) SG Tony Allen, Oklahoma State
Accomplishments: NBA Champion, 3x All-Defensive 1st, 2x All-Defensive 2nd
Allen is one of the best defensive wings in the NBA still, and with three first team defense honors, it's hardly a surprise. Allen won his championship early with Boston, and eventually wound up in Memphis as their primary wing defender.
9) PG Devin Harris, Wisconsin
Accomplishments: All-Star
Harris is another guy who has been around the league for what seems like forever now, and he is currently on his second stint with the Mavericks. His first stint is where his All-Star appearance came from, and he was a part of the team that went to the Finals in 2006.
10) C Emeka Okafor, Connecticut
Accomplishments: NCAA Champion, ROY, All-Rookie 1st
Okafor clearly was a guy who was a bit too hyped coming out of college, and his rookie season didn't help his ultimately disappointing career. Okafor had good seasons, don't get me wrong, but overall he was expected to be a perennial All-Star.
11) SG Kevin Martin, Western Carolina
Kevin Martin was a good scorer for many years on various bad teams, and has scored 20 in a game as recently as the 2014-15 season with Minnesota. He was traded to San Antonio for last season, and nobody took a flier on him for this year. His best years were in Sacramento and Houston.
12) SF Trevor Ariza, UCLA
Accomplishments: NBA Champion
Ariza is currently a premiere defender, and a good three point shooter. He has excelled at that during his time with Houston, and before that with Washington, New Orleans, and the Lakers (where he won his ring).
13) PG Shaun Livingston, Peoria (HS)
Accomplishments: NBA Champion
Livingston was thought of as a potential superstar coming out of high school, but multiple injuries eventually took that away. Livingston eventually came back to become a productive player off the bench, and won his championship with the Golden State Warriors.
OTHERS: Ben Gordon, Andris Biedrins, Kris Humphries, Delonte West, Sasha Vujacic, Beno Udrih, Chris Duhon, Anderson Varejao
---