2005 NBA Draft Redo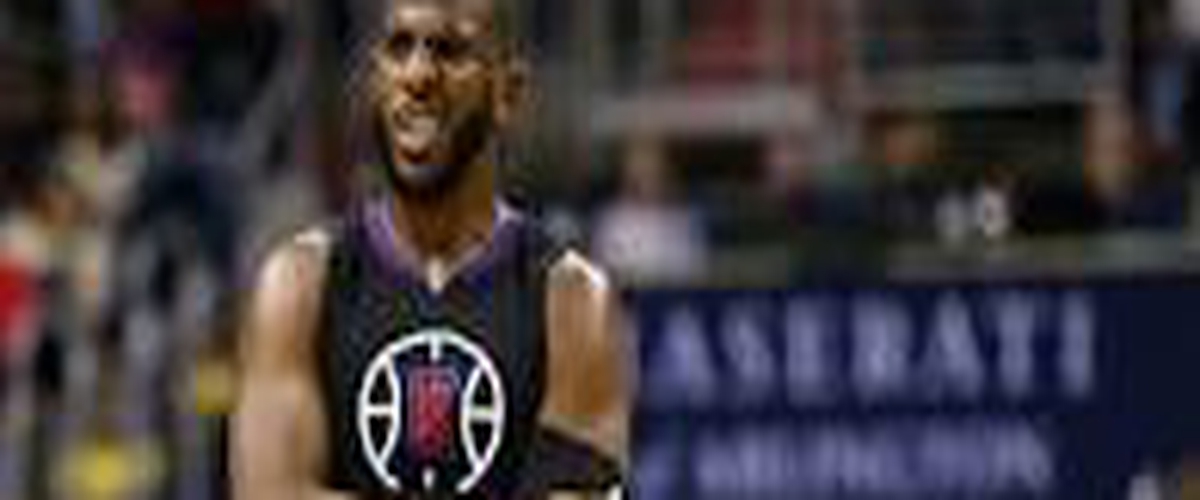 20 years, 20 drafts, and from 1995 all the way through 2014, hindsight is a virtue. I am re-drafting the lottery picks from every draft since the '95 season all the way through 2014, making it a full 20 years of perfect hindsight. Some things to remember is the lottery didn't go to 14 teams until 2005, and that for the years closer to the present, I am only basing this off of current events, and not on projections. I also don't care which team selected who when, this is just a ranking of the best players.
1) PG Chris Paul, Wake Forest
Accomplishments: 2x Gold Medal, 9x All-Star, All-Star MVP, ROY, 4x All-NBA 1st, 3x All-NBA 2nd, All-NBA 3rd, 6x All-Defensive 1st, 2x All-Defensive 2nd, All-Rookie 1st
Paul was once the best point guard in the NBA, and still is among the best. He is the biggest reason why the Clippers are as good as they are, and he is a consistently good scorer, passer and defender. He also had some really good seasons in New Orleans prior to his time in LA.
2) PG Deron Williams, Illinois
Accomplishments: 2x Gold Medal, 3x All-Star, 2x All-NBA 2nd, All-Rookie 1st
For some reason, being traded away from the Jazz was the worst thing for Williams' career. There was a time when he was arguably the best point guard in the league with Chris Paul, and now he is the backup on Cleveland. Williams had some decent seasons in Brooklyn, but his best years were with the Jazz.
3) G Monta Ellis, Lanier (HS)
Accomplishments: MIP
Despite the lack of accomplishments, Ellis was always a great scorer. There was a decade of him averaging at least 16.5 PPG, including four of them with more than 20. Ellis was best when he was in Golden State with a young Steph Curry, and he currently is on the Indiana Pacers.
4) C Andrew Bynum, St. Joseph (HS)
Accomplishments: 2x NBA Champion, All-Star, All-NBA 2nd
Believe it or not, but Andrew Bynum is just 29. His career was cut short due to injury and lack of focus, but there was a time when he was among the best centers in the NBA. When he was part of the Dwight Howard trade, most people believe that is what eventually derailed his career. He won two rings with the Lakers.
5) C Marcin Gortat, Poland
Gortat went from being Dwight Howard's backup to a starter elsewhere, and he has put together a nice NBA career. He is currently playing his best basketball as a member of the Washington Wizards.
6) G Lou Williams, South Gwinnett (HS)
Accomplishments: 6th Man
Lou Williams is currently in the running to be 6th man again, but he probably won't get it as there are a ton of candidates this season. He has only started 90 games in his 12 year career, and yet he always seems to average in double-figures. He has had time in Philadelphia, Toronto, Atlanta, Los Angeles (Lakers) and is now in Houston.
7) SF Danny Granger, New Mexico
Accomplishments: All-Star, MIP, All-Rookie 2nd
Granger was the force behind the Indiana Pacers for a while, but outside of that window of five years or so, he hasn't done a whole lot. Granger's role with Indiana was eventually taken over by Paul George after he left, but he was a big part of rebuilding that organization.
8) C Andrew Bogut, Utah
Accomplishments: NBA Champion, All-NBA 3rd, All-Defensive 2nd, All-Rookie 1st
Bogut is a defensive center, and while he probably shouldn't have been the first overall pick, injuries and a lack of offensive abilities are what didn't let him live up to expectations. The Bucks could have made a worse selection than Bogut, and he had a solid career. However, it might be over after an injury on Cleveland this season.
9) F/C David Lee, Florida
Accomplishments: NBA Champion, 2x-All Star, All-NBA 3rd
David Lee had some good seasons with the Knicks and Warriors, but ultimately wasn't a true difference maker for those franchises as far as team success. I'm not saying it's because of Lee, he may have just taken advantage of stat padding on poor rosters.
10) SG CJ Miles, Skyline (HS)
CJ Miles has become one of the better pure scorers in the NBA, and can put up points in a heartbeat. Miles is also a solid defender, and has put up decent numbers throughout his career.
11) PF Channing Frye, Arizona
Accomplishments: NBA Champion, All-Rookie 1st
Frye finally got his first championship in Cleveland last season, and he has been one of the better shooting big men in the NBA in his time. His best seasons were in Phoenix, although his time in Cleveland allowing roster flexibility is vital to their roster.
12) F Amir Johnson, Westchester (HS)
Amir Johnson is always on a solid team, and putting forward quality minutes. He is especially good on the defensive end, and is known for having a physical presence.
13) PG Raymond Felton, North Carolina
Accomplishments: NCAA Champion, All-Rookie 2nd
Felton was supposed to be about as good as Deron Williams and Chris Paul, but that never turned out that way. Felton is still having a solid career and can put up numbers, but he never lived up to expectations.
14) PF Ersan Ilyasova, Turkey
After going back to Turkey after being drafted, Ilyasova became one of the better stretch forwards in the game. He will best be remembered for his time in Milwaukee.
OTHERS: Marvin Williams, Charlie Villanueva, Gerald Green, Nate Robinson, Jarrett Jack, Jason Maxiell, Andray Blatche, Ian Mahinmi
---