In A Year of Mediocrity North Carolina Gets Redemption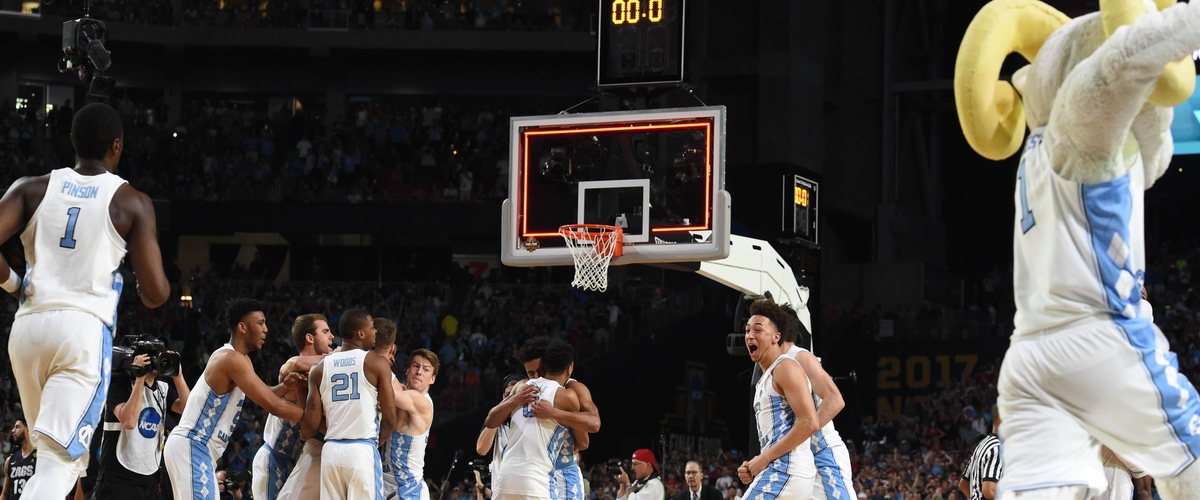 15 loss Vanderbilt made the tournament as a nine seed. North Carolina entered the tournament with seven losses, including a loss early in the ACC tournament. Gonzaga and Villanova were the only teams in the country with less than four losses. Almost every team with a three seed and higher had more than eight losses. In other words, there were no dominant teams this season.
Kansas and Villanova proved that, as they were consistently in my top four, and yet each got bounced early by opponents they should have defeated. Duke and Kentucky were the top two teams entering the country thanks to their "amazing" freshman classes, and although they were both two seeds, they both underachieved. There were no real upsets outside of the East Regional until the Sweet 16. It was a year where Gonzaga was allowed to walk through (almost) unscathed right to the National Championship, until the worst one-seed by record defeated them.
I'm not taking anything away from North Carolina, as they have edged themselves out of the dumpster fire of mediocrity this season created to win a National title. No team in the tournament is easy to beat, ask them how they felt after almost letting Arkansas pass them in the second round. Yeah, Arkansas almost knocked out the National champs early.
This season just had too much parity, the ACC, SEC and Big Ten can all be first looks at that. The Big East, Atlantic 10 and Big 12 aren't that far off either. It was really only the Pac-12 that was divided into two groups, a really talented group and a "please don't make me watch Washington State vs. Oregon State" group.
Yes, I will miss college basketball this off-season nonetheless, I will miss the days when their were other headlines besides what LaVar Ball had to say. But this was a season of underachievement around the sport, almost a forgettable season. But North Carolina got their redemption, and even that isn't too exciting for those of us who aren't on their bandwagon. Congratulations on your 15th (or whatever) National Championship.
---