Packers 2017 Schedule Breakdown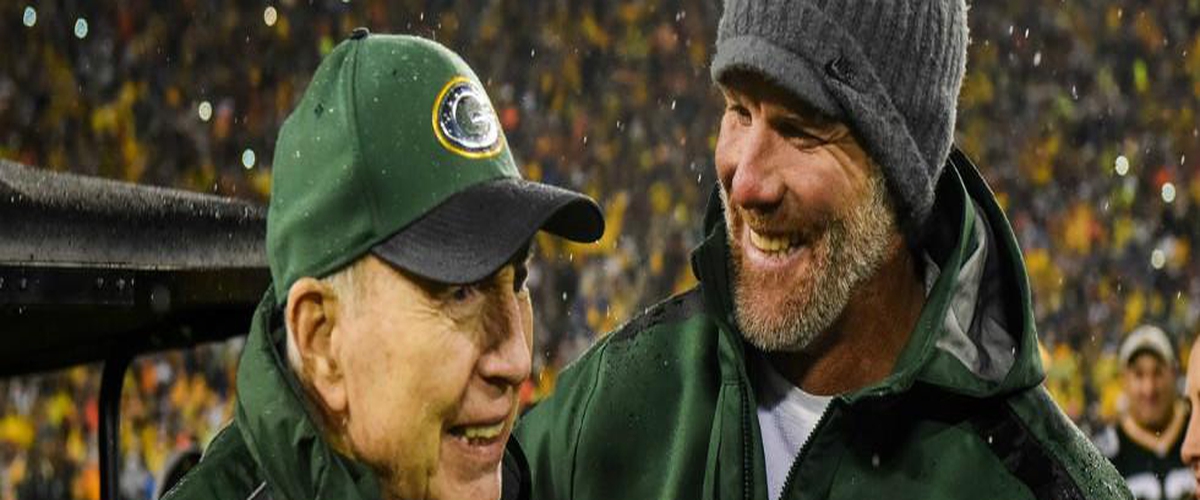 This schedule looks tougher than last year's by a good margin, but then again, nobody expected six losses from last year's team. A lot of people didn't expect four. The NFL is unpredictable, and although the Packers' schedule seems tougher, it could turn out totally different. Or it could be tougher than realized. Anyways, here it is, and a brief breakdown of each matchup.
WEEK ONE vs. Seattle (3:25 PM)
This game has Buck and Aikman written all over it (unfortunately) and the storyline here is the rivalry that has developed since Russell Wilson took over QB in Seattle. Throw in RB Eddie Lacy going to Seattle, the small potential CB Richard Sherman ends up a Packer, and the dominance these teams have had in the NFC and you have a great week one matchup.
WEEK TWO at Atlanta (7:30 PM) *Sunday Night
A rematch of the NFC Championship blowout is on the slate for week two, and outside of that being the main story it is a chance for Packer fans to get an early glimpse of how good the defense actually is. Getting a faster start from the offense here is needed as well.
WEEK THREE vs. Cincinnati (3:25 PM)
The first game against the tough AFC North is with the Cincinnati Bengals, and there really isn't a lot of commonalities between these two teams. There is a lot of talent on both sidelines, especially during when the Packers have the ball. Two side notes: LB AJ Hawk retired after a stint with the Bengals, and the last time Cincy was in town was when Chad Ochocinco-Johnson was the first non-Packer to Lambeau Leap.
WEEK FOUR vs. Chicago (7:25 PM) * Thursday Night
Once again the Packers will host the Bears for Thursday Night Football, and this will also be the first division game for the Pack. Having three out of four at home early and getting the mini-bye before a game in Dallas is huge for the Packers, and hopefully the dominance of the Bears recently continues.
WEEK FIVE at Dallas (3:25 PM)
I'm not looking forward to this game unless Dallas is really bad at this point, mainly because I don't want to hear the announcers talk nonstop about how we shouldn't have won that game because of this or that, or about how good Dak and Zeke are. I also don't think winning in Arlington twice in a row is very likely.
WEEK SIX at Minnesota (Noon)
The first noon game is in week six, and thanks to the recent dominance the Packers have had in the NFC North, it gives us more national time. This will be a good test to see how tight of a grip we have on the division. Oh, and maybe this is Adrian Peterson's return home? If that's true, expect this game to move to Sunday Night.
WEEK SEVEN vs. New Orleans (Noon)
Even after the Saints traded away Brandin Cooks to New England, they still have a potent offense. Expect a shootout here, as defense is the clear weakness on both sidelines.
WEEK NINE vs. Detroit (7:30 PM) *Monday Night
Monday Night Football will be in Green Bay week nine when the Packers take on the Lions, and this will be TJ Lang's return home. It will be the first look at if the Lions are good mediocre, or bad mediocre.
WEEK TEN at Chicago (Noon)
The Packers won't be playing three division games in a row again, as they will end their season with the Bears relatively early. I don't think the Bears are necessarily pushovers anymore, and this game won't be a clear walkthrough.
WEEK ELEVEN vs. Baltimore (Noon)
Ever since Ray Lewis retired Baltimore has been an enigma, and it's unclear at this point which Baltimore the Packers will be seeing. There is either the Baltimore that pushes for the postseason, or the Baltimore that gets hammered with injuries and goes 5-11.
WEEK TWELVE at Pittsburgh (7:25 PM) *Sunday Night
This is probably the game to circle after the bye, as a must watch and as the most likely loss. Roethlisberger vs. Rodgers in a Thanksgiving week shootout. A side note: Jordy Nelson tore his ACL on this field.
WEEK THIRTEEN vs. Tampa Bay (Noon)
The old NFC North rival, the Tampa Bay Buccaneers, will be coming into Lambeau. How good Tampa is at this time is unclear, as they could be in the thick of the postseason race at this point. It may be a sneaky good game.
WEEK FOURTEEN at Cleveland (Noon)
No game is a gimme, but I'm glad that Cleveland takes one of the eight road games from us. Nobody knows who will be starting for Cleveland at quarterback, or how many quarterbacks they will play by this time. This will be a reunion with JC Tretter as well.
WEEK FIFTEEN at Carolina (Noon)
Carolina isn't going to be as bad this season, so this game could be more difficult than the record from last year states.
WEEK SIXTEEN vs. Minnesota (7:25 PM) *Saturday Night
A rare Saturday game for the Packers will have them hosting the Vikings. This game could have major implications on the division.
WEEK SEVENTEEN at Detroit (Noon)
Once again, the Packers will finish the season at Detroit, and it could have major playoff implications.
---