RIP 2017 Charlotte Hornets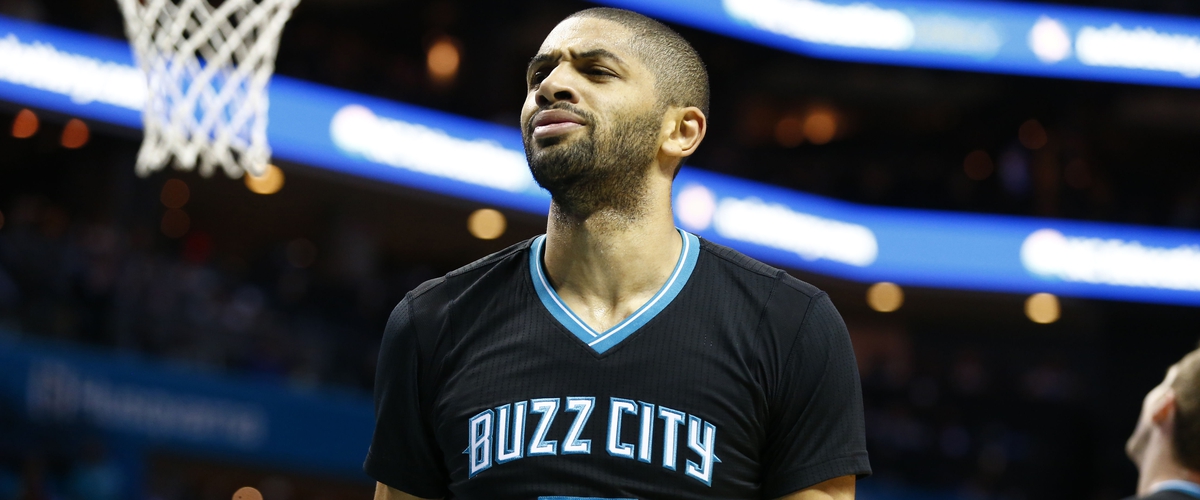 There was a lot of buzz in the queen city earlier this season, a ton of hype. And honestly, I don't really know or understand what happened to this team. Bringing in the wasteland contract Miles Plumlee has was a terrible trade, even though it did help them get rid of Roy Hibbert and Spencer Hawes, and that might be the most significant thing they did this season. They just don't have enough playmakers aside from Kemba Walker to make the playoffs.
DRAFT PICKS: Both of their original selections
CAP SPACE: -$12,191
FREE AGENTS: PG Brian Roberts
PLAYERS UNDER CONTRACT
C-Frank Kaminsky, Miles Plumlee, Cody Zeller
PF-Johnny O'Bryant, Marvin Williams, Christian Wood
SF-Michael Kidd-Gilchrist, Jeremy Lamb
SG-Nicolas Batum, Marco Belinelli, Treveon Graham
PG-Ramon Sessions, Kemba Walker, Briante Weber
WHAT TO EXPECT THIS OFF-SEASON
I don't really know what to expect, because I don't really know what went wrong. They have good veterans, good young players, and a superstar in Kemba Walker to go alongside a two-way force in Nicolas Batum. Honestly, this team and the Washington Wizards should be in opposite positions. I'm guessing they will try to acquire more depth and star power.
EARLY PREDICTION FOR 2017-18
I'd expect this team to bounce back, because I don't believe that their record defines who they are (have I said that yet???). A real power forward or shooting guard to push Marvin Williams to the bench would help, but other than that there isn't much they can really do here. Expect to see Charlotte in the postseason next year.
---