RIP 2017 Indiana Pacers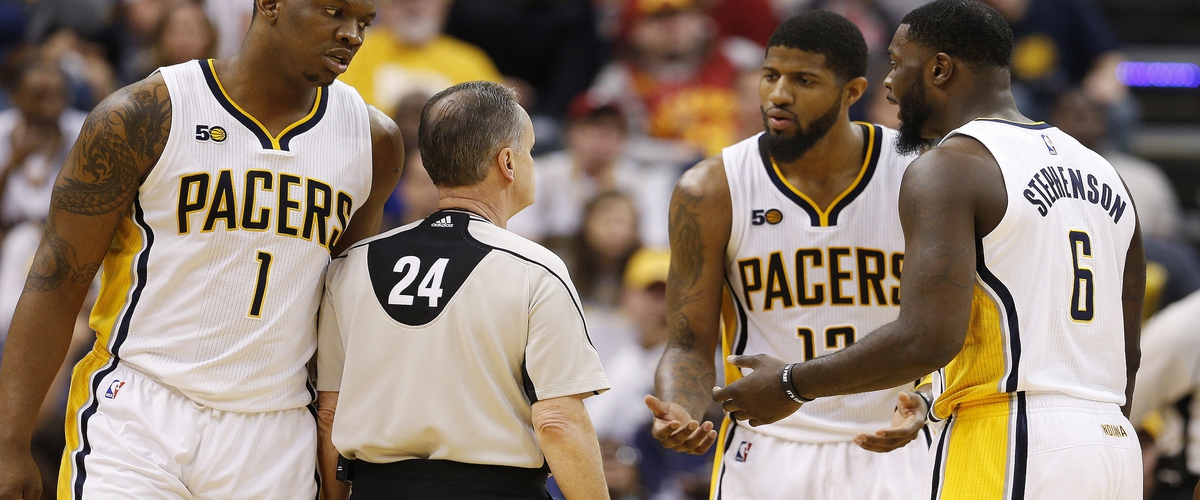 After deciding to stand pat at the trade deadline and not trade away Paul George or try and get help for him, the Pacers went 42-40 and got the seven seed in the Eastern Conference. As a result, they are now the first team eliminated from the postseason after being swept by the defending champion Cleveland Cavaliers. Most people outside of Indiana expected this in 5 or less, and they all were right. Now, it might be time for some major changes.
DRAFT PICKS: Indiana has both of their original picks
CAP SPACE: $23,208,000
FREE AGENTS: PG Jeff Teague, PG Aaron Brooks, SG Lance Stephenson
PLAYERS UNDER CONTRACT
C-Al Jefferson, Kevin Seraphin, Myles Turner
PF-Lavoy Allen, Rakeem Christmas, Thaddeus Young
SF-Paul George, Georges Niang
SG-CJ Miles, Glenn Robinson
PG-Monta Ellis, Joseph Young
WHAT TO EXPECT THIS OFF-SEASON
This off-season is based around Paul George, and he may be traded soon. If he is traded, it is likely this team will join Brooklyn and Orlando in the cellar of the East, and will try to build around Myles Turner for the future. Should they keep George, they need to hit big on the draft and bring in as much help as possible. It's unclear, however, where that help could possibly come from.
EARLY PREDICTION FOR 2017-18
I don't know how much longer Indiana will keep up with the Paul George vs. the world stunt, but I do know that it hasn't worked so far. I'm predicting Indiana is more likely to start over than Chicago this off-season, so expect a George trade, and maybe players like Monta Ellis and Thaddeus Young.
---