RIP 2017 Miami Heat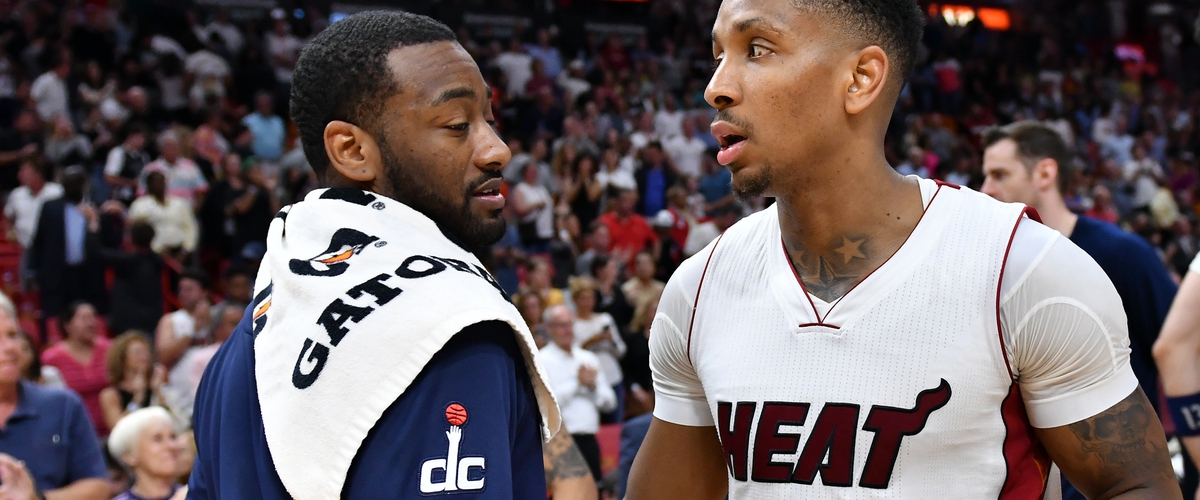 Well, after starting the season 11-30, and finishing the season 30-11, the Miami Heat literally were a team that was a tale of two seasons. However, that 30-11 record, which was the best in the Eastern Conference in the second half, was not enough to get them into the playoffs. Thanks to losing a tiebreaker with the Chicago Bulls (who have former Heat star Dwyane Wade), the Heat are the best team in the NBA who missed the playoffs. Now, they look to next season to start off hotter than in 2016-17.
DRAFT PICKS: First round pick (likely #14)
CAP SPACE: $6,844,000
FREE AGENTS: PF Udonis Haslem, F James Johnson, F Luke Babbitt, F/C Okaro White
PLAYERS UNDER CONTRACT
C-Willie Reed, Hassan Whiteside
PF-Chris Bosh, Josh McRoberts
SF-Rodney McGruder, Justise Winslow
SG-Wayne Ellington, Dion Waiters
PG-Goran Dragic, Tyler Johnson, Josh Richardson
WHAT TO EXPECT THIS OFF-SEASON
Hopefully the Heat can figure out what they are going to do with Chris Bosh and his massive contract, if they are even going to attempt to have him play again or trade him or what. He's eating up $25 million for sitting out the entire season. Other than that, Josh McRoberts is really the only player on the team that the Heat should consider getting rid of, because everybody else was productive the second half. The Heat just need to keep doing what they do, probably including bringing back James Johnson, and they should be in the mix from the start next season.
EARLY PREDICTION FOR 2017-18
I must say that Erik Spoelstra actually is a good coach and does not just benefit from having had Dwyane Wade, Chris Bosh and LeBron James in the past. That 30-11 record in the second half of the season with this roster proves that, and I don't think it is entirely a fluke. Expect the Heat to approach the mid 40's in wins next season, add a decent free agent, and find a way into the playoffs.
---