RIP 2017 Minnesota Timberwolves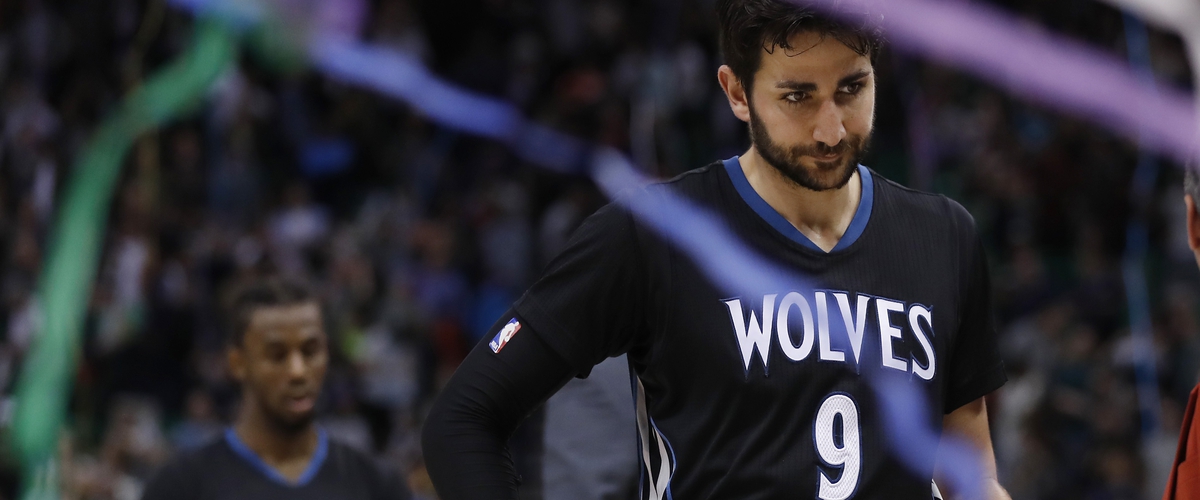 This team has struggled so long trying to break through the bottom feeders of the Western Conference, and once again, the Timberwolves are in threatening range to lose 50 games. That doesn't matter as much, however, as it seems that the Wolves have a long-term core ready to go for the future. Losing guard Zach LaVine hurt this team, and probably cost them a few wins, but overall they should continue to rise up.
DRAFT PICKS: First rounder (likely top 10), second round pick from New Orleans
SALARY CAP: $22,789,000
FREE AGENTS: G/F Brandon Rush, PF Adreian Payne, F Shabazz Muhammed, G/F Omri Casspi
PLAYERS UNDER CONTRACT
C-Cole Aldrich, Nikola Pekovic, Karl-Anthony Towns
PF-Nemanja Bjelica, Gorgui Dieng, Jordan Hill
SF-Andrew Wiggins
SG-Zach LaVine
PG-Kris Dunn, Tyus Jones, Ricky Rubio
WHAT TO EXPECT THIS OFF-SEASON
Dealing with the expiring contracts of Andrew Wiggins and Zach LaVine has to be a priority here, and locking him up for the near future. After that, this team needs veteran depth to build around the many, many lottery picks that this team has drafted over the years. Bringing back Muhammed would also be nice, but he shouldn't be overpaid. They can find cheaper options. As far as who they should take in the draft, a guard-forward combo type would be the best move, or a true point guard if they find a taker for Ricky Rubio via trade.
EARLY PREDICTION FOR 2017-18
Obviously it depends on what the roster looks like, and I think the Timberwolves will bring in the right veterans to help this team move forward. Expect them to compete for a spot in the playoffs, but I think it won't be until 2018-19 when they break through into the playoffs.
---