RIP 2017 New Orleans Pelicans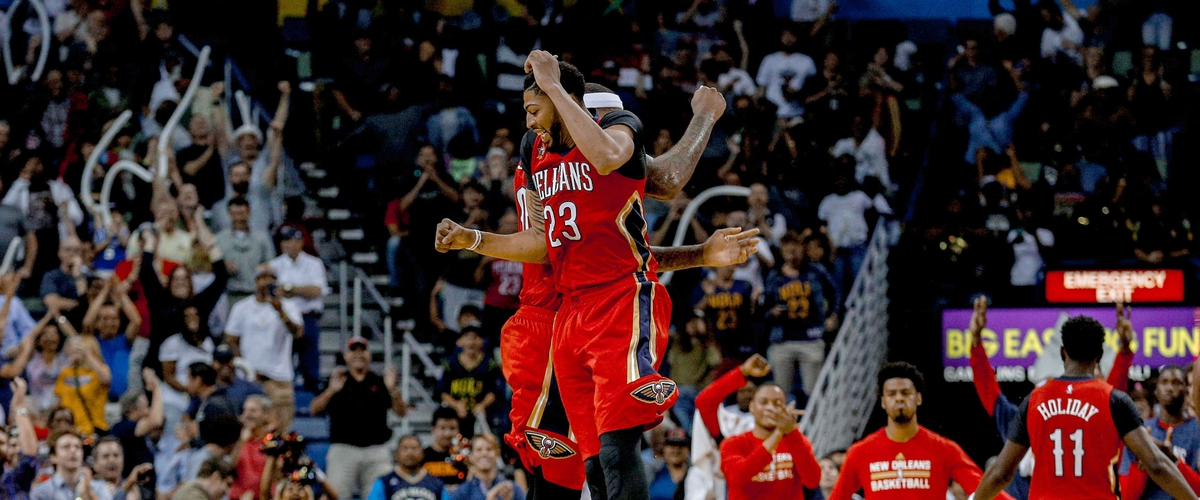 Once again, the New Orleans Pelicans have seemed to find a way to have so many different 10-day roster players, so many injuries, and miss the playoffs. Major additions to create more depth on this roster NEED to happen this off-season in order to make the DeMarcus Cousins trade a success, because right now it hasn't panned out. The Pelicans' season will end at the 82 game mark, just like 13 other non-playoff teams.
DRAFT PICKS: Second round selection (around pick 40)
CAP SPACE: $12,761,000 (with the release of Jrue Holiday)
FREE AGENTS: PG Jrue Holiday, F/C Donatas Motiejunas, PG Quinn Cook
PLAYERS UNDER CONTRACT
C-Alexis Ajinca, Omer Asik, DeMarcus Cousins
PF-Anthony Davis, Cheick Diallo
SF-Dante Cunningham, Solomon Hill
SG-Jordan Crawford, E'Twaun Moore, Quincy Pondexter
PG-Tim Frazier
WHAT TO EXPECT THIS OFF-SEASON
For starters, not having a first rounder is going to prevent yet another important role player from joining this cap-strung team. The big decision is to re-sign Jrue Holiday, and with the way the market is right now, his contract might be a bargain. Should they accept his qualifying offer, they will be $4 million over the cap already. The problem with that is, they need wing players to go along with the duo of Anthony Davis and DeMarcus Cousins, and right now they don't have quality ones. Hopefully Quincy Pondexter can return from his five-year injury (kidding, but it seems like that) and be helpful, but they likely only have a mid-level exception and minimum contracts at their disposal.
EARLY PREDICTION FOR 2017-18
I think the Pelicans will find a way to bolster the wing depth to some extent, but it won't get too much better than what it already is.
---