Three Wild Pitches (Bucks, Brewers, Spring Game)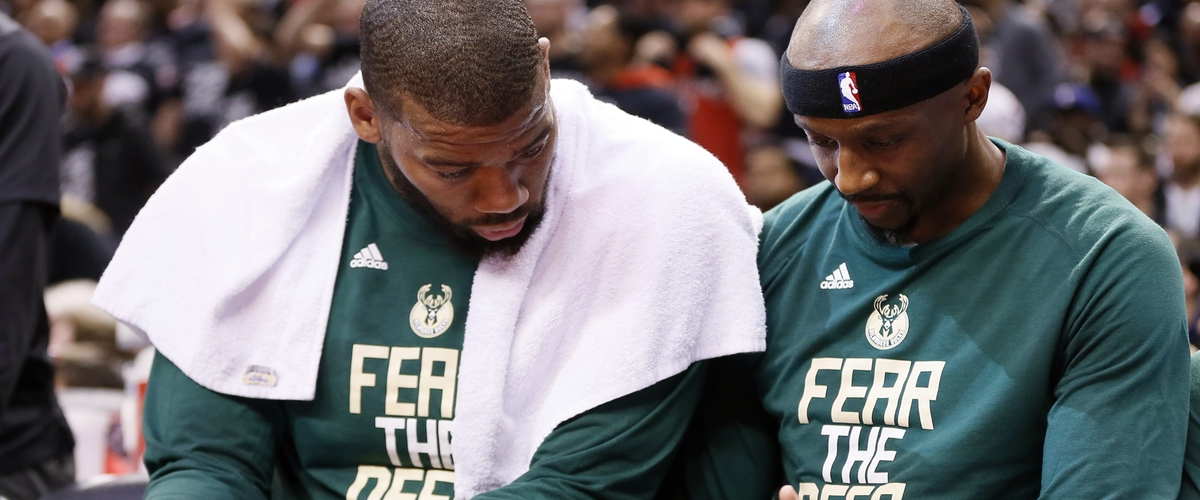 1) CAN THE BUCKS SWEEP TORONTO?
No. Just like the Bulls can't sweep Boston and the Jazz (probably) can't sweep the Clippers. All of these teams have a worse seed than the other for a reason, usually involving having a worse record than the other. However, I think two of these three teams will win the series (Jazz and Bucks) thanks to the new homecourt advantages they have. The Bucks will get game three at least, and probably game four due to all the new Bucks fans around the state of Wisconsin (I was a Bucks fan and watched them when they went 15-67 unlike all of the people not going to the Brewer games right now). Those "fans" are a story for a different day, and my point is Toronto is too good of a team to not win game two. I like the Bucks' chances in this series a whole lot more, but I think Toronto will bounce back. It's also not a guarantee either, because Toronto had this same problem with the Indiana Pacers in last season's opening round.
2) IS THE BREWERS' HOT STREAK LEGIT?
Maybe I'm just a negative Nancy today, because I don't think this will carry over into creating a winning team that will fight for a postseason berth. The Brewers have been showing signs of progression, and while they are looking very good on this road trip, you can't forget that they were playing the now 2-10 Toronto Blue Jays and the Cincinnati Reds, many of whom believe to be a bottom five team in baseball. In the series' we had against better competition, we went 2-5. Today we can see how we do against the Cubs, a team that won two out of three in Milwaukee, and if we win that series I'll reconsider my stance.
3) WISCONSIN SPRING GAME THIS FRIDAY
The Wisconsin Badgers' spring game is this Friday, and while many people who are just casual fans don't really care, it's an important time for the team. It's a way for early enrollees, players who are stepping into bigger roles, and players recovering from an injury to get into (or back into) the mix.
As far as storylines go, Paul Chryst pretty much took the main one away when he named Alex Hornibrook the starting QB. But as the season draws closer, determining the outside backers, the defensive backfield, and who will be the first-string running back are the main stories for this program. At this moment, both the O-Line and D-Line look set, and that is why many experts are picking Wisconsin to win the Big Ten West again.
---