Three Wild Pitches (Bucks, LaVar Ball, Michael Porter)
3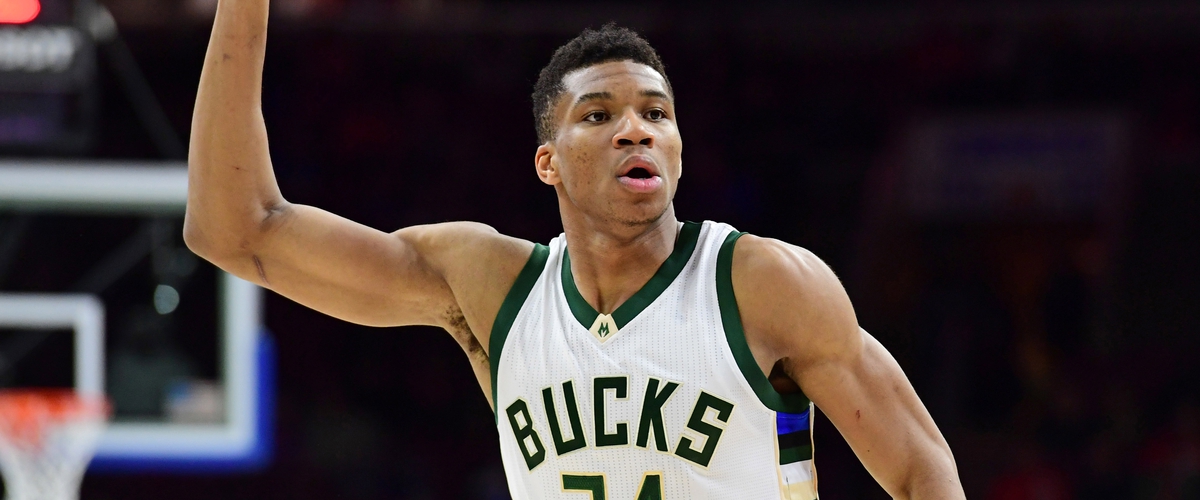 1) BUCKS ARE IN THE PLAYOFFS
Yes, welcome back to the playoffs, you big old lanky freak that is Greek. Weird adjective rhyming aside, I'm proud of what this team has done since the midseason Middleton-for-Parker swap. Now, they are likely to play either Toronto or Washington in round one, and while I personally don't think it matters who they play, what I'm looking closer at is if they are going to face Cleveland or Boston in round two. I would prefer Cleveland, because the Bucks really turn it up against Cleveland. The other reason is my other favorite team is Boston, and has been for well over a decade, and I don't want them to beat each other up. Therefore, the Bucks need to end up facing Cleveland in round two for me to be happy.
2) YOU REALIZE THAT YOUR WIFE IS WHITE, RIGHT?
LaVar Ball criticized the white players of UCLA, and really all white players in general, for not having great foot speed, which is why UCLA didn't win the championship. A couple of thoughts on that from me, starting with YOUR WIFE IS WHITE, THEREFORE LONZO IS AS MUCH WHITE AS HE IS BLACK! Also, the three "slow white guys" are the two leading scorers (including the coaches' son and a possible lottery pick who was a five-star as well), and all of them averaged in double-figures. The player they guarded half the time didn't put up 39 points either, it was Lonzo's guy. I'm not sure if I said it here, but I did say in a prediction somewhere that my reasoning for picking Kentucky over UCLA is all of the hype around Lonzo will cause UK's guards (Fox and Monk) to go off. And they did.
3) IS THAT REALLY WHERE YOU CHOSE TO GO INSTEAD?
One of the top two recruits (in my opinion, the second best) F Michael Porter out of Seattle left Washington once their coach was fired. From an outside perspective, that makes me start to think do teams like UCLA or Duke have a chance now to make their teams even better? He went from Washington to an even more of a dumpster-fire at the University of Missouri. It makes no sense from a basketball perspective why he would go there.
---