Three Wild Pitches (East, Las Vegas, MLB)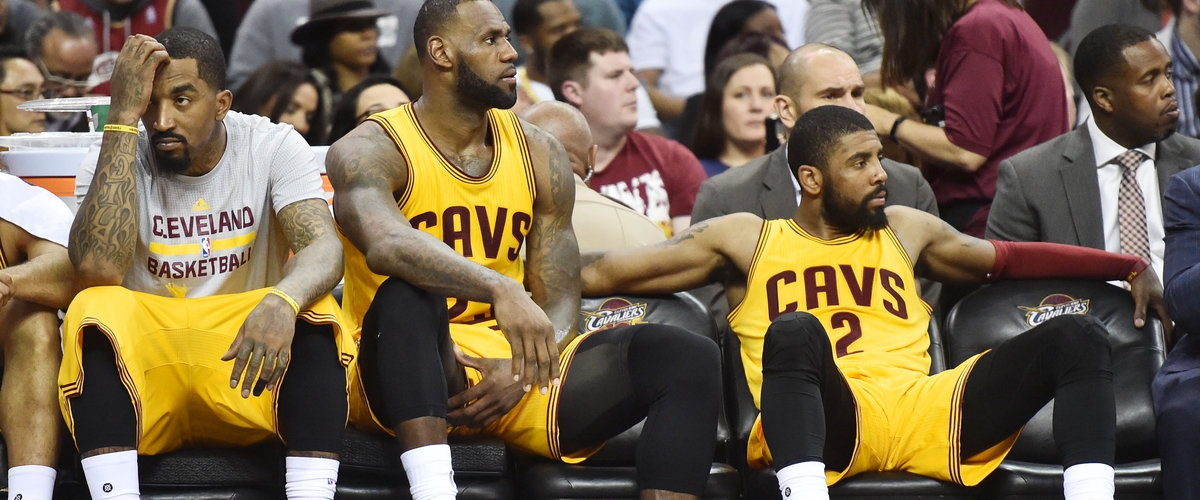 1) EAST IS OFFICIALLY UP FOR GRABS
Hold on, so after all of that whining and complaining, after bringing in every NBA veteran possible, after spending the league's most money in history, the Boston Celtics have tied you in the Eastern Conference standings for first place. To make matters worse, Cleveland has to play in San Antonio tonight while they try to catch the Warriors. With Washington and Toronto not too far behind, I'm officially putting the 1-4 seeds in the East up for grabs, and 5-8 is even messier.
Milwaukee, Atlanta and Indiana are all tied for 5th place, Miami is 2 games back in 8th, Chicago is a half game back, Detroit is a full game back, and Charlotte is two back. Who ends up playing who in the first round of the playoffs is a total mystery with all of these seeds up for grabs, and with Cleveland now having a possibility (although unlikely) of falling as far as the four seed, no team in the 5-7 range is safe from playing them before the East Finals. I know there is still eight or so games left, but the playoffs have unofficially started.
2) MOVING TO LAS VEGAS GOOD FOR NFL
I don't know a ton about the logistics of how and when the Oakland Raiders are moving to Las Vegas, but I believe that it is a good thing for them, and for the league as well. Oakland is one of the smallest markets, especially with the 49ers nearby and taking more attention, and with two teams in LA, a third would be overkill. Las Vegas is an untapped market with no real allegiances to any teams as Phoenix and LA are virtually the same distance away, and it has the infrastructure and weather to host any events. Pro Bowls, Super Bowls, etc. can be done in Sin City and it wouldn't even blink. The only real problem is that if there is ever a questionable call in the stadium, the gambling thing might come into play, but there are other hotels that the teams can avoid if there is really that much of a concern. Plus, visiting teams' fans would have a great experience with all of the 21+ fun as well as the family fun that Vegas has to offer. I'm sorry, Oakland, but Vegas is the better place.
3) ONE WEEK OUT FROM OPENING DAY
A week from today, 15 parking lots in 15 cities across the country will be filled with tailgating. Hot dogs will be grilled on the cheapest grills one can buy, beers will be drunk on those cheap fold up chairs, and bags will be tossed into little holes from 20 feet away. With football in the dry season and college basketball wrapping up for all but four teams, this is the time of year when you look forward to the next sport in the yearly cycle. It's also the first time out of a ba-jillion times next season that the announcers will say that the Cubs finally won last year. It's also a sign for some that warmer weather is around the corner. I have no real substance here, but with all of the drama going on in other sports I felt it was important to remind people that Opening Day is a week away.
---