Three Wild Pitches (Romo, East, Ferguson)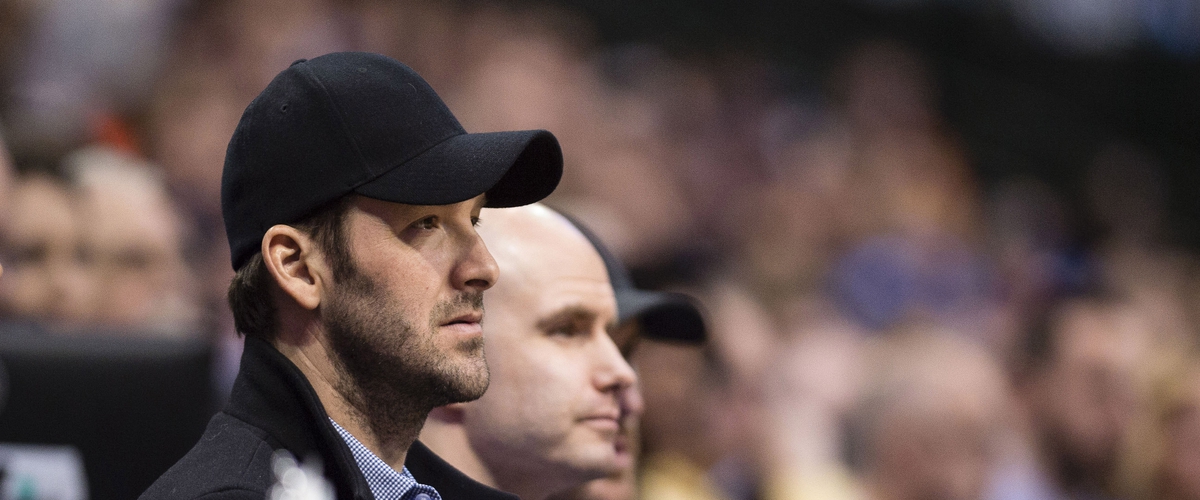 1) HOW IS THIS THE TOP STORY?
North Carolina is men's basketball champions. MLB Opening Day was yesterday. Heck, Patrick Ewing is the new coach at Georgetown. How is Tony freaking Romo going to CBS the top story? Wait, here is how. CBS, a news outlet, is letting this get blown out of proportion since it has to do with THEM. And it doesn't hurt that the Cowboys are involved either. But it shouldn't be the top story.
As a side note here, for those of you who hate the Cowboys, Jerry Jones, Ezekiel Elliott or anything involving them, nationally televised games not on NBC or ESPN are now a living hell. With Romo on CBS and Aikman already on FOX, Skip Bayless on FS1, the Cowboys propaganda will never stop.
2) NBA EAST PLAYOFF RACE IS GREAT
Great is a strong word here, it's more like mediocre. The Bucks are the fifth seed at three games over .500, the Hawks are a game back, and the Bulls, Heat, Pacers, Hornets and Pistons are all in the mix for four spots. The Bucks are likely in at this point and the Pistons are likely out, but the seeds are still completely up for grabs and the close proximity of the top two seeds (Boston and Cleveland) and the next two (Washington and Toronto) is making sure nobody knows who plays who until April 15th.
3) THIS MIGHT BE THE END OF LETROY GUION
The Green Bay Packers defensive line finally has some depth to it, with the additions of Ego Ferguson and Ricky Jean-Francois to the roster. These players aren't world beaters, but they both could feasibly take on the tasks that Letroy Guion has for the past two years. Throw in second year guys Kenny Clark and Dean Lowry, and you have a quality line where Mike Daniels doesn't have to do everything. If Thompson didn't re-sign Don Barclay, this wouldn't be a bad offseason.
---