Top Five Toughest Losses for Wisconsin Sports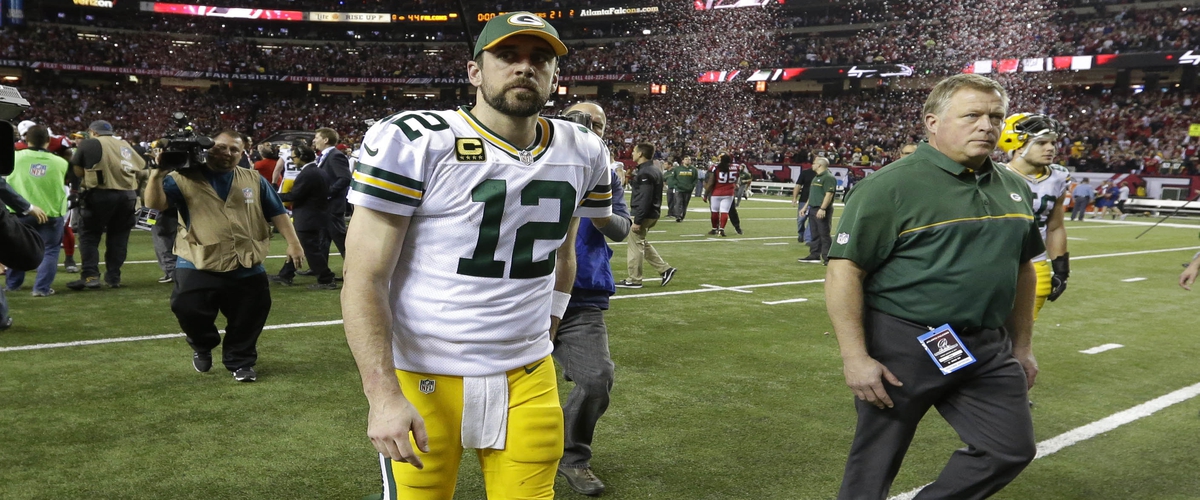 That shot Friday night against Kentucky in the Sweet 16 really has me thinking still about how this type of stuff always seems to happen to not just Badger basketball fans, but Packer fans too (probably Brewers/Bucks too if they were ever in contention for anything). It's not fair that it has happened yet again, but honestly this loss isn't even the most devastating in Badger basketball in recent memory. Here are the five worst losses we have suffered through as a state, and my parameters are since Aaron Rodgers became the starting quarterback for the Packers.
OTHER NOTABLE LOSSES:
Packers: 2009 Wild Card in Arizona, 2012 in Lambeau to NY Giants as one-seed, 2013 overtime loss to San Francisco, NFC title game at Atlanta, blown call in Seattle when MD Jennings intercepted the pass but they called it a touchdown
Football: Three Rose Bowl defeats, 59-0 blowout in Big Ten title vs. Ohio State, game in Arizona State that ended on a blown call
Basketball: Wisconsin/Florida 2017, Loss to Davidson in 2008, Loss to Ole Miss in 2013
Brewers: 2011 Playoffs Game 6 at home vs. St. Louis
Bucks: -_-
5) Packers' overtime loss to Arizona (the second time)
Going into the 4th quarter with little-to-no wide receiving depth outsie of Jeff Janis, the Packers looked as though they weren't going to make it through to the NFC Championship game. Then, on the last drive, Aaron Rodgers threw two Hail Mary's to Janis to tie the game and send it to overtime.
The coin toss was controversial, as the coin supposedly didn't flip at all during the toss (and the Packers would have received first). Instead, they did it again and Arizona won, causing them to score the game winning touchdown.
4) Wisconsin Football Big Ten Championship loss to Penn State
It's always tough to lose, but it is even tougher to lose when you have a three score lead close to halftime. This was somewhat of a foreshadow of how the Super Bowl would play out, and the Badgers blew a 21 point lead to let Penn State walk away with the Big Ten title. Thankfully, this team won the bowl game against Western Michigan and redeemed itself to a degree.
3) Badgers' 2014 Final Four Loss to Kentucky
This was the miracle shot that Aaron Harrison of Kentucky hit with under 10 seconds to take the lead (for good). 30 feet or so out and guarded closely by Josh Gasser, Harrison launched a three and it went straight through. On the next possesion, junior guard Traevon Jackson had the chance to take the lead back but missed the shot, and Kentucky went to the National Championship game. We got our revenge the next season only for this to happen...
2) Badgers' 2015 National Champ Loss to Duke
This loss hurts more, partially because it was for the title, and mostly because it was right after we had our revenge on Kentucky. We had a 9 point lead in the second half too, and let freshman Grayson Allen take control of the game to put Duke ahead and to win the championship. This wasn't easy to watch, and probably our best chance to win a title went with it.
1) Packers' overtime loss to Seattle
I'm a little biased because the Packers carry more weight with me, but I also believe that this was the biggest blown game of the past decade. After the Seattle offense played poorly throughout the game, the Packers had a 16-0 lead in the fourth quarter, and it all but looked sealed to head back to the Super Bowl. Instead, they allowed Seattle to win, thanks to some key mistakes by the Packers, most notably the onside kick that was Bosticked. There was also the two point conversion by Luke Wilson, and then in overtime Seattle started with the ball and scored the game winning touchdown.
---