If I were the GM Series: Charlotte Hornets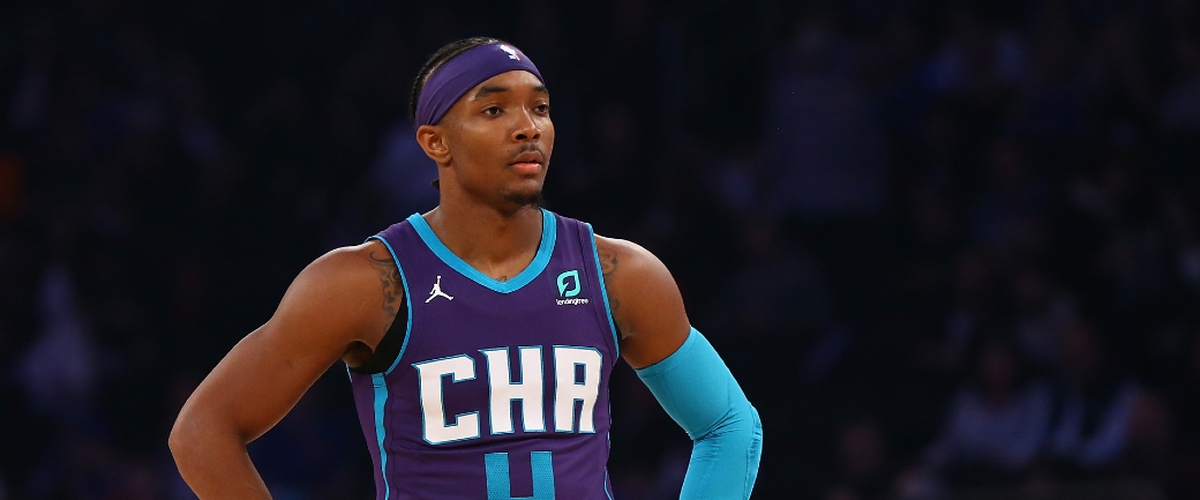 While the 22-team NBA return to action receives a bulk of the attention, there are eight NBA teams missing the action. The teams not resuming action on July 30 are in the bottom tier of the league. In other words, these teams need help. In this series, I'll be taking control of the eight NBA teams that finished at the bottom of the NBA standings. I will split my decisions into three categories: The draft, Free Agency, and whether or not to make a coaching change. (NOTE: All moves will be realistic.)
The next team I'll be taking over is the 23-42 Charlotte Hornets. The Hornets have the eighth-highest odds to land the number one overall pick.
Draft
Top Targets: C Onyeka Okongwu, C James Wiseman, PG Cole Anthony
Analysis: The Hornets need to move away from starting Bismack Biyombo and Cody Zeller at center. This draft class offers two great center prospects that can start right away. Onyeka Okongwu is one of the options. He's a perfect fit for the Hornets. He's a little small for center at 6'9" but his rebounding and rim-protecting skills are no joke. His greatest strength is his scoring ability. Okongwu is talented around the basket. Although center play is undervalued in today's NBA, Okongwu still brings great value. Think of a Bam Adebayo prototype when thinking about Okongwu.
James Wiseman is another option the Hornets can pursue at the center spot. Wisman has a more typical body size for a center; he stands at 7'1" and weighs 240 lbs. There's no doubt Wiseman is skilled, but can he extend his skill set beyond that of a traditional center. Weisman may not be worth a selection in the top five but if he slides any further the Hornets should grab him quickly.
The Hornets were in the bottom tier of the NBA when it came to putting the ball in the basket. What's the best way to solve that? Draft a big-time scorer. There's plenty of risks that come with drafting Cole Anthony, but the upside is there. Anthony averaged 18.5 points per game in his one year at North Carolina. If he can hit the three-ball consistently guarding Anthony and Devonte Graham will be a chore. If you want upside and potential this is the pick for the Hornets.
Free Agency
Players to Bring Back: C Willy Hernangomez, PG Kobi Simmons (restricted)
Analysis: The Hornets will have to pay Nicolas Batum for one more year as he's expected to opt into his player option. Willy Hernangomez can play the backup center spot after the Hornets let Biyombo walk.
Top Targets: PF Montrezl Harrell, SG Furkan Korkmaz, SF Davis Bertans
Analysis: The Hornets will have some money to play around with this offseason. The biggest needs for the Hornets to address are scoring and rebounding. Montrezl Harrell brings both. Coming off the bench for the Clippers has been a great role for him, but it's time to move on. Harrell can help at center if the Hornets decide to draft a guard like Anthony. With so many teams unable to afford free agents this summer, the Hornets will be one of the few teams actually able to afford Harrell.
The Hornets' next move should be to improve their three-point shooting. Furkan Korkmaz shot 40% from beyond the arc in the 2019-2020 NBA season. Korkmaz won't give you much else besides shooting.
It's going to be tough to get Davis Bertans with the Wizards trying to resign him. That shouldn't stop the Hornets though. Bertans gives the Hornets the floor spacer they desperately need. Bertans shot 42% from three last season. Just like Korkmaz, Bertans won't give you much defensively. Even though the Hornets will sacrifice some on defense, the signings will improve an atrocious offense.
Coaching
Current Head Coach: James Borrego
Analysis: Borrego has a record of 62-85 after 2 seasons in Charlotte. I like what Borrego is building and I'd keep him around. In my eyes, the Hornets overachieved this season and Borrego was a big reason why.
---