If I were the GM Series: Detriot Pistons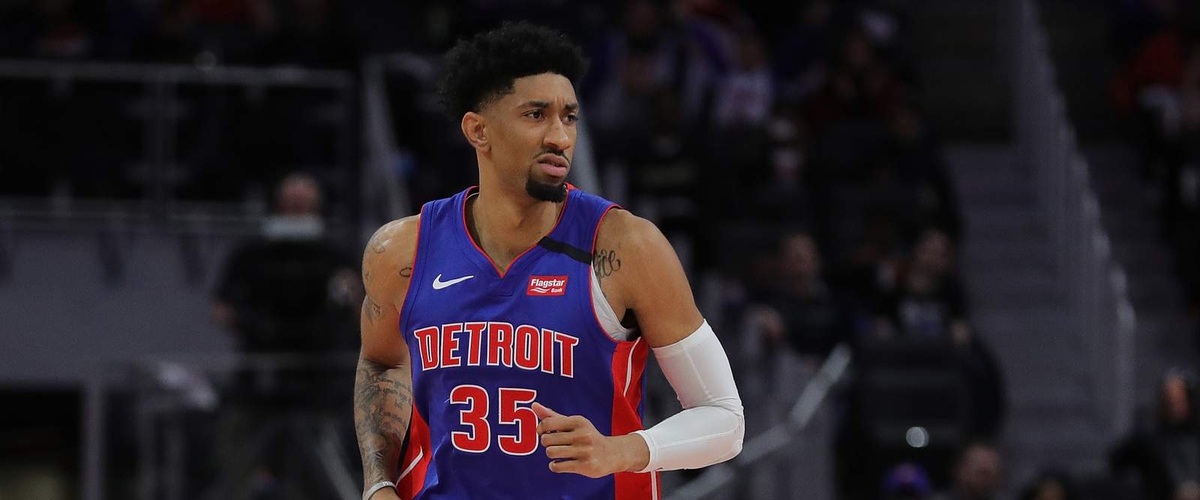 While the 22-team NBA return to action receives a bulk of the attention, there are eight NBA teams missing the action. The teams not resuming action on July 30 are in the bottom tier of the league. In other words, these teams need help. In this series, I'll be taking control of the eight NBA teams that finished at the bottom of the NBA standings. I will split my decisions into three categories: The draft, Free Agency, and whether or not to make a coaching change. (NOTE: All moves will be realistic.)
The fourth team I'll be taking over is the 20-46 Detriot Pistons. The Pistons have the fifth-highest odds to land the number one overall pick.
Draft
Top Targets: PG LaMelo Ball, PG Killian Hayes, SG Anthony Edwards
Analysis: The Pistons need to add scoring and playmaking to their roster. With Derrick Rose getting older, the Pistons should look to draft LaMelo Ball. The scoring and playmaking would immediately be less of a need. Ball is only 18 years old. He has so much room for growth. Plus, being drafted by Detriot would give Ball a chance to just focus on basketball.
If Ball goes before the Pistons selection, Killian Hayes would be another strong choice. Command of the offense and a pick and roll maestro is what you'll get with Hayes. His height (6'5") will help him on the defense side of the court. He might not be an immediate star like Ball but give him some time to develop and he'll have a long NBA career.
Anthony Edwards is likely to be picked in the top two selections. If the Pistons somehow land the number one or two pick, Edwards is your guy. He has the most star potential in this draft class. Edwards can score at every level on the court. I think Edwards can grow into a good passer as well. Because the Pistons aren't a major free agent destination, it would be huge to land a potential star in the draft.
Free Agency
Players to Bring Back: PF Christian Wood, C Thon Maker (restricted), SG Sviatoslav Mykhailiuk (team option), PF Louis King (restricted), PG Jordan Bone (restricted), Jordan McRae
Analysis: Unfortunately for the Pistons, Tony Snell will be back on an 11 and a half million dollar player option. Even with Snell back the Pistons will have money to spend. With that money, the Pistons need to make it a priority to resign breakout player Christian Wood.
Top Targets: PG Fred VanVleet, PF Montrezl Harrell, SF Jerami Grant (player option)
Analysis: Fred VanVleet is an obvious target for a point guard needy team. The need minimizes if the Pistons draft Ball or Hayes, but it's still an option to explore. VanVleet is the best point guard on the free agency market. He put up 17.6 points per game and 6.6 assists this season. After playing second fiddle to Kyle Lowry his whole career he'll be ready to break out on his own.
Montrezl Harrell will likely be moving on from the Clippers this offseason. The bench role in Los Angeles fit perfectly for Harrell, but he's likely in for a huge payday. The Pistons should be involved in the bidding war. Harrell averaged 18.6 points per game while grabbing 7.1 rebounds per game. After trading Andre Drummond away, the Pistons should look to beef up their frontcourt.
One of the best 3 & D players on this market this offseason is Jerami Grant. Grant has a player option that he'll likely decline. Grant can play both small forward and power forward all while shooting 40% from three. A stretch four is exactly what the Pistons need. The ability to space the floor is crucial in today's NBA.
Coaching
Current Head Coach: Dwane Casey
Analysis: Dwane Casey is 61-87 in two seasons with the Pistons. I like Casey but the Pistons are in a clear rebuild. Do the Pistons want Casey heading the rebuild? Or do they want a fresh start? It remains to be seen, but I would let Casey build the team.
---