Who will get the 8th seed in the Eastern and Western Conference?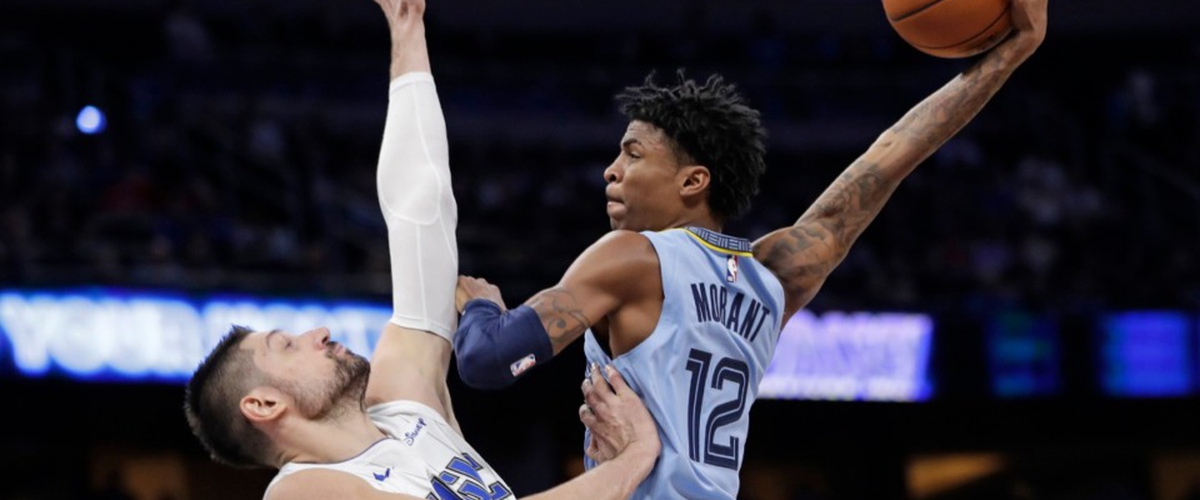 The NBA is set to return at the end of July. Although not every team is returning to action, the top 22 teams will play 8 final regular-season games. There will be 13 Western Conference teams and 9 Eastern Conference teams. At the end of the season if the 8th and 9th seed are 4 or fewer games apart they will play in-game for the final seed of the NBA Playoffs. In this article, I want to look at who I think will be the final seed in each conference.
Realistic 8th seeds in the Eastern Conference: (7) Brooklyn Nets (30-34), (8)Orlando Magic (30-35), (9) Washington Wizards (24-40)
The battle for the 8th seed in the Eastern Conference won't be as exciting as the Western Conference battle. There are three teams battling for two spots. I don't think the Wizards will have nearly enough to make up the difference in an 8 game span. Bradley Beal has been great but that's about all the Wizards have. Without the Wizards in the picture that leaves the Nets and Magic. If one of Kyrie Irving or Kevin Durant are able to play, then I think the Nets keep the 7th spot while the Magic keep the 8th. But, I don't think Irving or Durant will be healthy enough to play, so I'm going with the Magic at the 7th spot, while the Nets slide to 8th.
8th seed: Brooklyn Nets
Realistic 8th seeds in the Western Conference: (8) Memphis Grizzlies (32-33), (9) Portland Trail Blazers (29-37), (10) New Orleans Pelicans (28-36), (11) Sacramento Kings (28-36), (12) San Antonio Spurs (27-36), (13) Phonix Suns (26-39)
I fully expect to see a play in a scenario for the 8th seed in the Western Conference. The Grizzlies, Trail Blazers, and Pelicans are the three teams I give the highest chance to make the playoffs. The Grizzlies are one of the most exciting young teams to watch, while the Trail Blazers have the playoff experience, and the Pelicans have must-watch T.V. in Zion Williamson. My sleeper for the Western Conference 8th seed is the Spurs. It would be just like the Spurs to jump up to the 8th seed and sneak into the playoffs.
Any play in-game in the Western Conference will be must-watch T.V. Think of a rookie duel between Ja Morant and Zion to get into the playoffs. How about a matchup between the young star Morant and the veteran superstar Damian Lillard. In the end, I think the 8th seed in the Western Conference will come down to the Grizzlies against the Trail Blazers. Because of Lillard, I have to go with Portland, but the Grizzlies are a team on the rise.
8th seed: Portland Trail Blazers