Who's got the Best Chance for Defensive Rookie of the Year?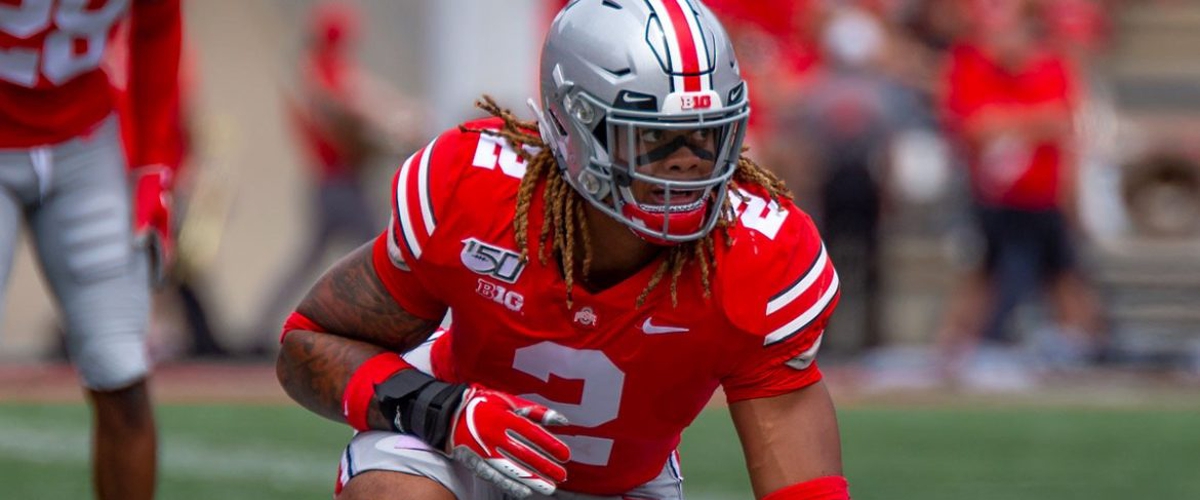 The 2020 NFL season is quickly approaching. The start of the season means the start of a dream for many of the rookies selected in the 2020 NFL Draft. One of the best accomplishments you can achieve as a rookie is the Defensive Rookie of the Year award. This article will look at the players with the best chance to win the award.
The Favorite: EDGE Chase Young
Chase Young was the best player in the 2020 NFL Draft. He's the obvious favorite for Defensive Rookie of the Year. For starters, Young will have a big role in the Redskins defense. He's also playing a position that can make a big impact. Everyone remembers the guy who gets the sack or forces the fumble. Young will have plenty of sacks in his rookie season. Not only do I expect Young to put up some big sack numbers for a rookie, but I also think he'll make the whole Redskins defense better.
Contenders: LB/S Isaiah Simmons, LB Patrick Queen
The biggest threats to Young's chances are Isaiah Simmons and Patrick Queen. Simmons is one of the more interesting players I've seen coming out of the draft. Simmons is an ultra-athletic chess piece. He can play almost anywhere on defense. If he can show that athleticism and versatility in the NFL, he will be one of the most valuable players in this draft.
Patrick Queen is a great player with a great opportunity. Queen will join an already talented Baltimore Ravens defense. He'll be able to fly around and wrack up a ton of tackles. Because the Ravens are a top team in the NFL, Queen will be a fixture seen on National Television. I expect him to make a big impact on a great team, which makes him a prime candidate for Defensive Rookie of the Year.
Sleepers: DT Javon Kinlaw, EDGE K'lavon Chaisson
The sleepers consist of guys I think have a chance at big sack numbers. Javon Kinlaw isn't your average run-stopping defensive tackle. Kinlaw is known for his pass-rushing abilities. On an already talented 49ers defensive line, he'll have plenty of 1- on-1 opportunities. The concern for Kinlaw is his health. Injuries could keep him off the field.
The last sleeper is Jaguars' first-round pick, K'lavon Chaisson. Chaisson projects to play on the edge with last year's first-round selection, Josh Allen. Both will wreak havoc on offensive tackles for years to come. The edge might be the strongest position on the Jaguars defense. Chaisson is a little raw which might hold him back in year one, but I expect him to have a good NFL career.
Who do you think wins the 2020 Defensive Rookie of the Year?
---