No Magic in the Building for UCLA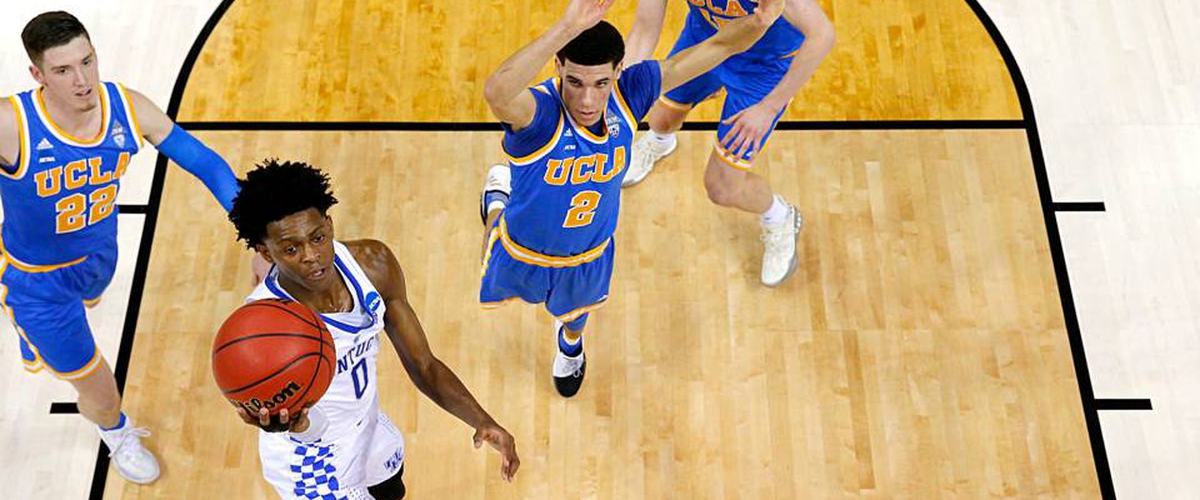 Magic ­Johnson sat next to Rob Pelinka in the front row of FedexForum, ready and eager to watch UCLA's Lonzo Ball put on a show against the Kentucky Wildcats. But for Lonzo Ball and UCLA, there was no magic in the building. The Sweet 16 wasn't so sweet anymore.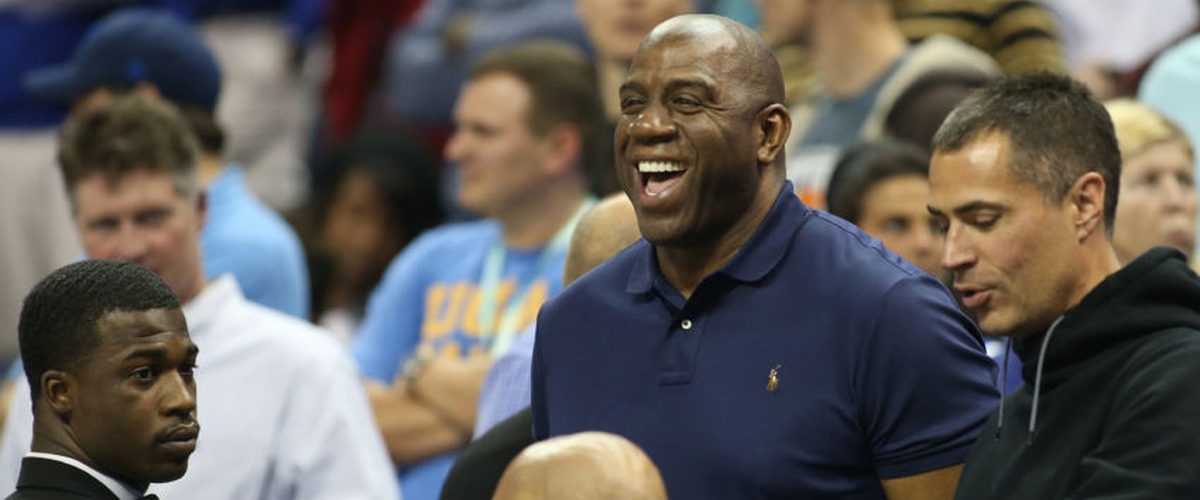 Kentucky's De'Aaron Fox obliterated projected top three pick Lonzo Ball from the opening tip. The Kentucky point guard scored his team's first eight points and never looked back. Fox poured in a career high and NCAA Tournament freshman record 39 points (13-20 FG), leading his team to an 86-75 victory over UCLA and an elite eight berth.
UCLA's star point guard, Ball, was outshined all night and finished with just ten points and eight assists to go along with four turnovers. It was an embarrassing performance in a star-studded affair.
The battle of the bluebloods began as a back and forth battle with 13 lead changes and for the most part stayed that way. Kentucky led UCLA 36-33 at the half.
Kentucky shooting guard Malik Monk came out firing in the second half. The Lepanto, Arkansas native drilled two three-pointers and made two layups for a total of ten points in the first four minutes of second half action in Memphis, Tennessee. But UCLA kept responding and stayed within striking distance.
With a little under nine minutes left in the second half, the Bruins had clawed their way into Kentucky's lead, making it a four-point game. But with 8:51 to play, the momentum shifted dramatically and Kentucky began to extend its lead.
A three-pointer by both Dominique Hawkins and Derek Willis quickly made it an eight-point game. After those two daggers, there was no magic left in the building for Lonzo Ball and UCLA. Kentucky held an eight-point lead or greater for the rest of the contest.
Monk continued his hot streak and would finish with 21 points for the Wildcats. Fox and Monk combined for 60 points, a total that is more than the entire UCLA starters scored combined.
Asked if he saw Magic in the crowd, Fox said "I saw him during warm-ups, but I mean, it didn't change (anything)."
"We're coming out to play basketball, and that's all we're worried about. We're not worried about who's in the crowd… we're trying to put on a show, (and) we're trying to win a game at the same time," Fox continued.
Fox did both. He put the team on his back, got the win and put on a show for Johnson and Pelinka, all of which created a magnificent spectacle that the Lakers organization will certainly have thought a good deal about come June 22.
---