A tale of two seasons for the Dodgers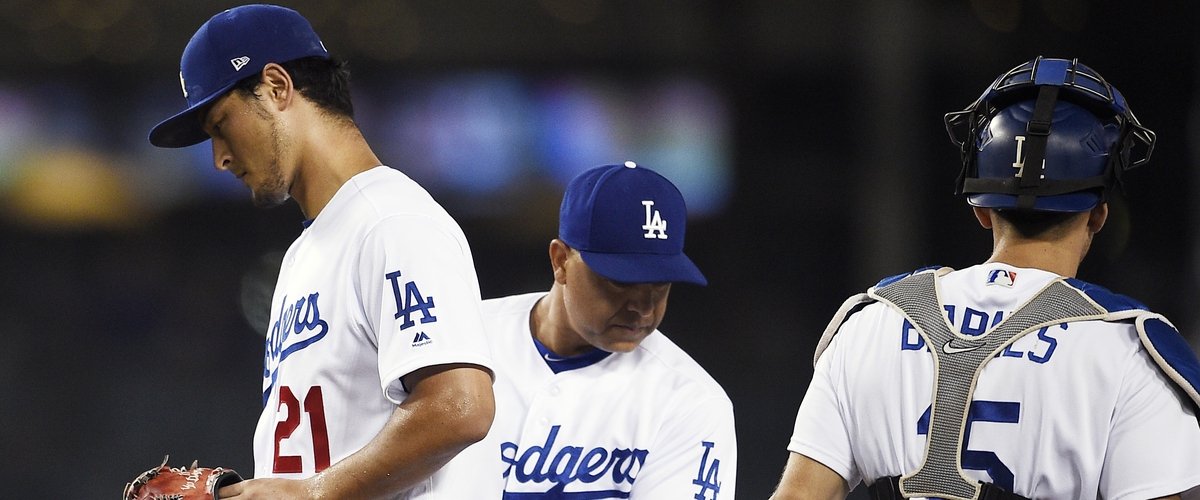 On August 22nd Sports Illustrated revealed the new edition of their magazine, Dodgers third baseman Justin Turner was the center of attention, and in all caps read "BEST. TEAM. EVER?" Now they look like one of baseballs worst teams.
The Dodgers have had a historic season, they went on a 43-7 run, the best 50 game stretch since 1912. Even more remarkable, the Dodgers went on a 51-9 run over a 60 game stretch dating back to June 7th. It seemed as if the Dodgers just could not lose, now it seems as if they just can win.
Following their loss to the Colorado Rockies on Saturday, the Dodgers have just dropped their ninth straight game. This nine game skid is the first in 25 years for the Dodgers. Not only have they lost nine straight, but they have dropped 14 of their last 15 games, the one win being Clayton Kershaw's return to the mound from a back injury.
Despite their struggles, the Dodgers still own baseballs best record at 92-50. With the postseason starting in less than a month, the Dodgers need to get back on track, they will have a chance to snap their nine game skid in Sunday's series finale versus the Rockies.