Dodgers headed to the World Series after blowing out Cubs in Game 5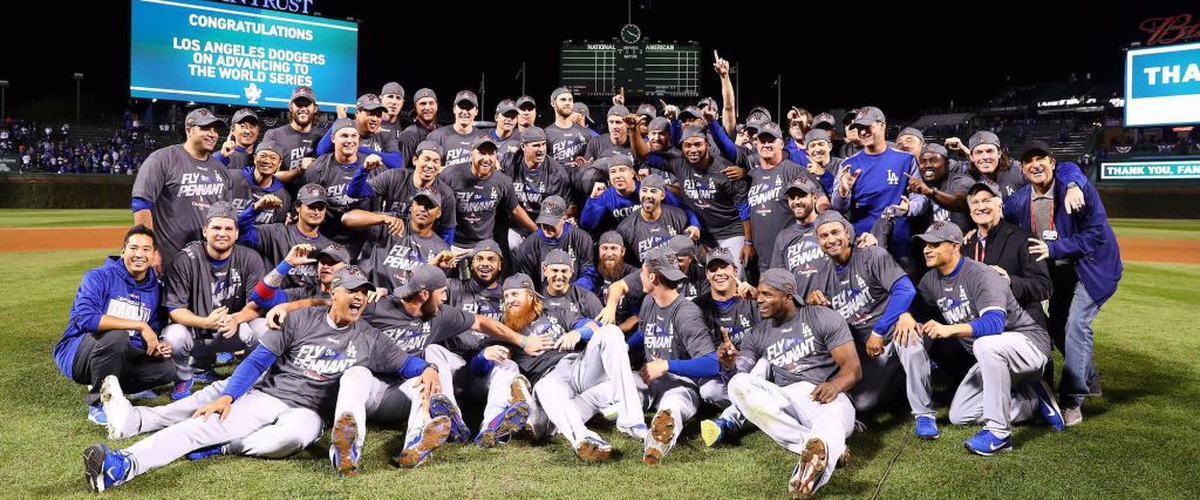 The Los Angeles Dodgers have won the National League pennant and are headed to the World Series for the first time since 1988. The Dodgers blew out the Cubs 11-1 in Game 5 of the National League Championship Series. Chris Taylor and Justin Turner were named Co-MVP's of the series.
Kiké Hernández carried the Dodgers in Game 5, his three home runs, one being a grand slam, made him the first Dodger ever to hit three home runs in a postseason game.
Hernández's three homer game put him in exclusive company, joining: Babe Ruth, Reggie Jackson, Adam Kennedy and Adrian Beltre as the only players to hit three home runs in a series clinching game.
Dodgers starter Clayton Kershaw was dominant, 6 IP 1 ER 3 H 5 K 1 BB. The Cubs lone run of the game was a solo shot by Kris Bryant in the fourth. Despite the narrative that Kershaw is not good in the postseason, the Dodgers have now won 7 of Kershaw's last 8 postseason starts. "I never thought in a million years I'd get to play in a World Series." said Kershaw, who will start Game 1 of the World Series on Tuesday.
The Dodger bullpen continued its domination in the series, Kenta Maeda, Brandon Morrow and Kenley Jansen combined for 3 IP 0 ER 1 H 5 K 0 BB. The Dodger bullpen did not allow a single run in the NLCS.
Jansen was brought it to the ninth with the honor of closing out the pennant clinching game. Janesen quickly retired Bryant and Anthony Rizzo, which brought up WIlson Contreras for the final out. On the third pitch of the at bat Contreras lined out to shortstop Charlie Culberson, ending the World Series drought in Los Angeles after a long 29 years.
Last season on the same field, the Dodgers watched the Cubs celebrate a National League pennant, 362 days later, the Dodgers were the ones celebrating.
Looking forward to Tuesday, following the celebration, Dodgers manager Dave Roberts said Corey Seager is expected back in the lineup. Seager was left off the NLCS roster due to a back issue.
The Dodgers will take on the winner of the American League Championship Series, the New York Yankees currently lead the series 3-2 over the Houston Astros.
---