Dodgers win most games in a season since moving from Brooklyn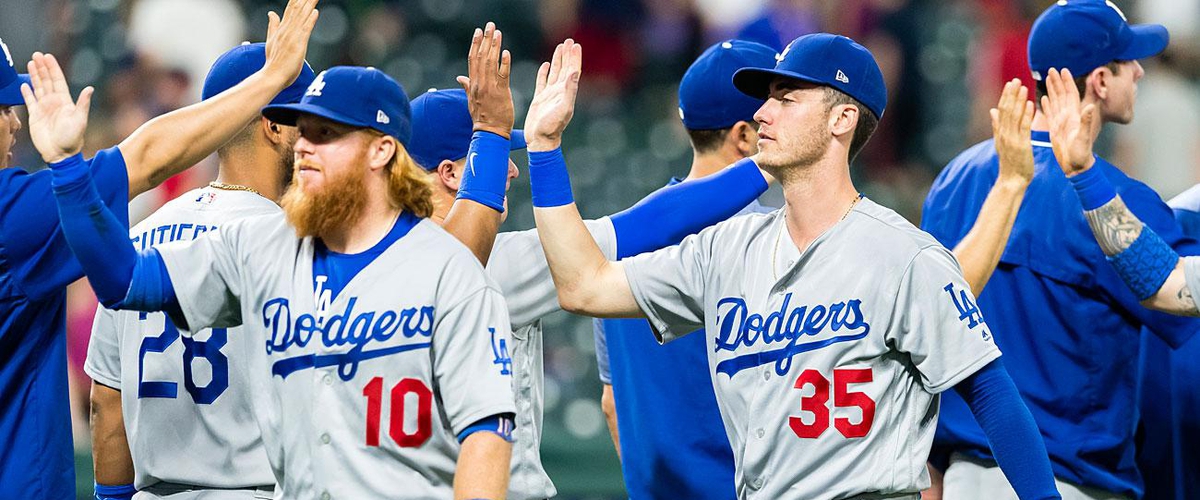 The 2017 regular season for the Los Angeles Dodgers has come to an end. The Dodgers finished with a record of 104-58, the most since moving from Brooklyn to Los Angeles in 1957.
Not only did they set the record, they finished the year with the best record in baseball and secured home field advantage through the World Series, if they are able to get there for the first time since 1988.
For the Dodgers it was a season of season of highs and lows. The team started with a very mediocre 10-12 record, then came Cody Bellinger. Following Bellinger's call up the Dodgers looked unbeatable, going 81-24 over a 105 game stretch. Then came the low point of the year, losing 16 of 17 games at one point, and 11 straight games during that time. The Dodgers crawled to the finish line and won their fifth straight NL West Division Championship, but that isn't the goal for this team.
But a new season starts for the Dodgers on Friday, the postseason, and as Dodgers 2B Chase Utley said it best "Pretty fun season, now the real fun begins."
The fun kicks off on Friday at 7:30 p.m. PST for game one of the National League Division series at Dodger Stadium. The Dodgers will take on the winner of the NL Wild Card Game between Colorado Rockies and the Arizona Diamondbacks. For the Dodgers it could be the start of something special, or another season of high expectations falling short yet again.