How Adrian Peterson is the Perfect fit for the New Orleans Saints.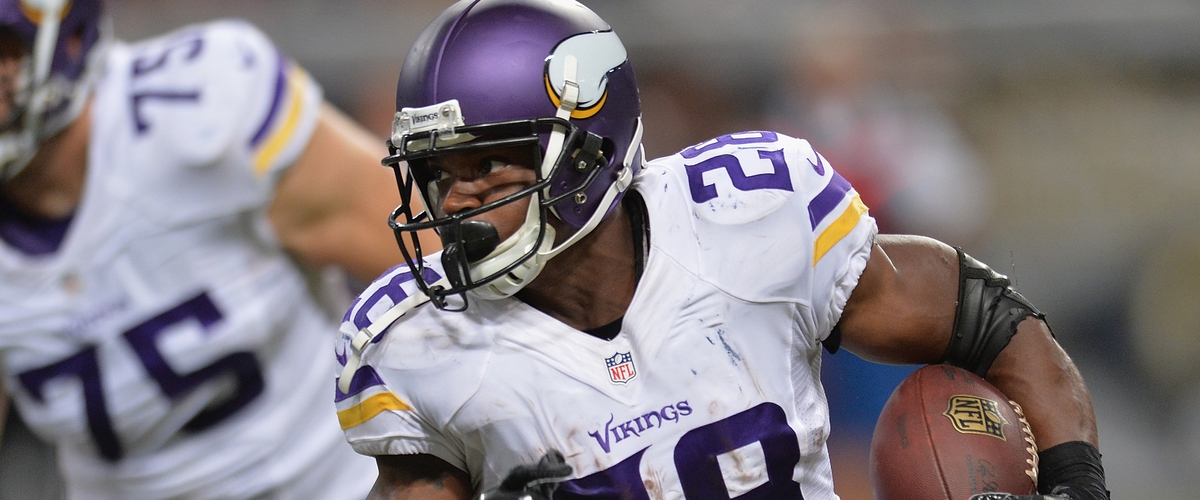 In this article you will realize how Adrian Peterson's leadership, running ability's, and mentality, are all factors that contribute to why Peterson will fit in with the saints. Adrian Peterson will not only open up the passing game for Drew Brees, yet also be a great leader in the locker rooms. Peterson's experience on the field and off the field, is a prime example of why he will help the saints to victory week in and week out. Due to AP's older age he will turn himself into more of a veteran style of running. I don't believe that the age factor will slow down Peterson's speed, strength and confidence, while running. Adrian is a great fit for any team as a veteran but especially for the New Orleans Saints.
As a long time Minnesota Vikings fan I know how well Adrian can run. Any NFL fan has heard of Peterson as a great running back. Adrian Peterson is a exceptionally talented back, that people often tend to forget about. The reason people don't appreciate what Peterson has done, is simply because they have forgotten about his play making ability. Adrian has struggled and been doubted, due to his injuries and poor offense of line to run behind. I am here to tell you the saints offense of line is much better than the vikings, Peterson's former team. They have a great core of guys starting and decent enough backups on the offense of line. I am also here to tell you New Orleans is a new fit for Peterson, to start running great again, because he has recovered from his leg injuries. If somehow Adrian isn't able to come back to full form. I believe it is worth the risk to sign him for only a 2 year 7 million contract. All in all Peterson's running abilities may not be as good as his near record breaking season, although they will be pretty good in solid offense.
If there's one thing Adrian Peterson doesn't do, it's giving up. After tearing his acl in 2012, he came back even stronger nearly breaking the single season rushing record. He has always dreamed about winning superbowls in his career, but he wasn't able to win them in Minnesota. New Orleans may have a shot at going their this season. They have speedy quick receiving core in Ted Ginn Jr, Micheal Thomas, and Willie Snead. They have a stellar offense of line and decent pieces on the offense like the fullback John Kuhn, TE Coby Fleener. The saints do have a history of not the best defense, but now they have added some new pieces, and solid returning starters. So my prediction is there defense will be improved, and will help out their amazing offense and Adrian Peterson. With that being said, AP and his new teammates will majorly improve the saints franchise, and will most definitely make the playoffs. In summary, Adrian Peterson, Drew Brees, and the New Orleans Saints, may have a shot to visit Minneapolis for superbowl 52.
---