Philadelphia Flyers: My Stats to Watch For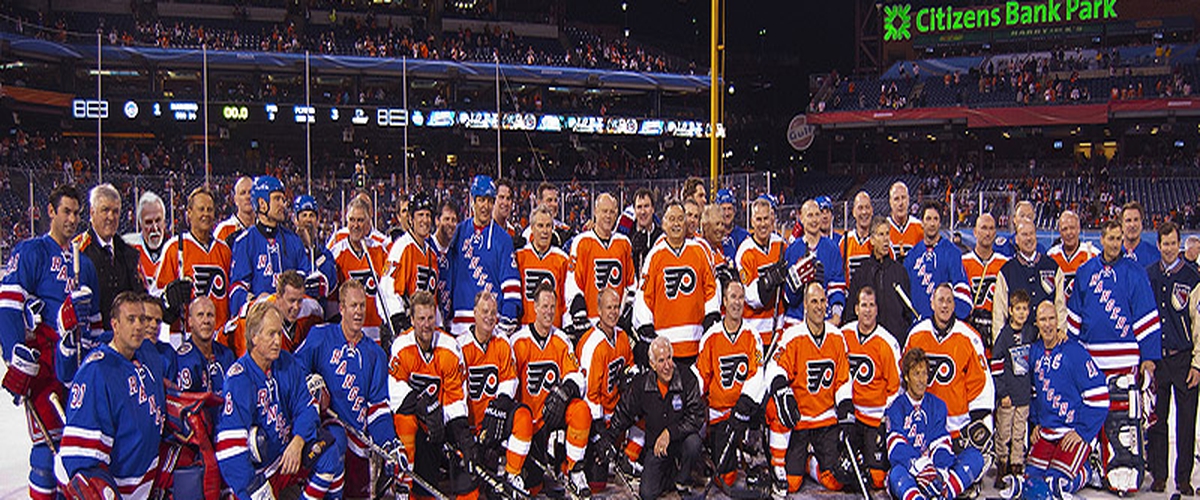 As everybody that knows me is very aware of. I'm a big Hockey fan. Coupled that with my love for the Flyers and my dedication for sports betting. All these has taken me to analyze the numbers to a degree to almost risk my marriage. I enjoy sitting down with a Excel sheet and come up with new ways to look at the numbers and draw conclusions.
This time I would like to share an Over/Under breakdown I have put together for the Philadelphia Flyers Over/under numbers for 2018-19 Season
Keeping all the numbers straight is very important. As we all know several States are getting ready to pass multiple regulations to allow for sports betting in the country. Because of this the popularity of this activity is only expected to grow in the upcoming years. This is certainly very exciting news for any fellow bettor.
Without further ado let's get started with my analysis:
1. Claude Giroux - Goals - 25.5
After recently starting playing on the wing, this helped lead Giroux to a career high in goals with 34, helped along by a shooting percentage of 17.6. On two other occasions he's reached 28
2. Travis Konecny - Points - 66
After moving to the top line, TK averaged nearly a point per game, and it appears that he is very confortable beginning attached to Giroux & Couturier. He won't be on the top PP unit, but PP2, should be improved this year. Can TK take another statistical leap, and add 20 more points to his total back in the 2017-18 season?
3. Travis Sanheim - Time On Ice per Game - 18:30
In 49 games in 2017 Travis averaged 15:35. To put 18:30 in contect AMac was 3rd on D at 19:51, and Hagg was 4th at 18:08. In order to get to 18:30 Travis is going to need 2nd pairing minutes and some special teams play.
Time On Ice per Game is a key metric that is helpful when trying to come up with your final pick on your sheet. Some players are very good but only for a short period of time (low durability). I'm exciting to see how the sportsbook landscape end up looking in a few years from now. As I write this piece offshore companies are starting to move their business onshore. Local agents are also taking advantage of services and resources to assist them on the how to be a bookie in the new climate felt all around the country.
Going down with other key metrics we should touch on are Goals alowed per game and Games Started:
4. Defensemen - Goals - 53
As a group back in 2017, the team received 50 goals from the defense corps: Provorov - 17, Ghost - 13, Manning - 7, AMac - 6, Hagg - 3, Sanheim - 2, Gudas - 2 Some possible regression from Provorov and AMac, but bigger years quite possible from Ghost, Hagg and Sanheim.
5. Nolan Patrick - Points - 50
In 2017 Nolan Patrick really had a season that was a tale of two halves, primarily due to injury (off-season hernia surgery & an early season concussion). Pre all-star game he had 9 points in 40 games. Post all-star game he had 21 points in 33 games. He is looking to start on the 2nd line between JVR and Jake Voracek. Can he improve 20 points to his 2017 season total?
6. JVR - Goals - 29.5
His final two years in Toronto he finished with 29 and 36 goals. Does he play on PP1 or PP2? The answer to that question changes JVR's ceiling in terms of goal scoring.
7. Brian Elliott - Games Started - 49.5
Games started in 2017-18: Elliott - 43, Neuvirth - 22, Mrazek - 17, Lyon - 11
8. Wayne Simmonds - Goals - 26.5
Prior to 2017's year injury filled season, Simmonds was the model of consistency with seasons of 29, 28, 32 and 31. In 2017 he still managed 24 while fighting through a litany of injuries that clearly affected his skating ability. In 2018 he looked to be healthy, but other factors came into play. The additions of Nolan Patrick and JVR mean that his net front presence on PP1 is no longer a lock, and the emergence of Travis Konecny was likely pushed him down to a 3rd line role. I think we all expected to see a healthier and better Wayne Simmonds, but does the teams improved forward depth mean less chances for him to scored 30 goals again.
9. Carter Hart - Games Started - 2.5
Not much to add here
10. Sean Couturier - Points - 68.5
In his true breakout season, Couturier andered the "Can he ever score 40 points?" with an emphatic 76, that lifted him from the "Great 3rd line center/2nd line center" into a borderline top 20ish center in the league. Will he be healthy? Can he continue to come close to matching last years production?
11. Oskar Lindblom - Goals - 15
Does get get PP2 time? Does he play all year somewhere in the middle six? Is he now fully adjusted to the quicker pace and smaller ice surface?
12. Mikhail Vorobyev - Points - 30
Setting the bar at Nolan Patrick's rookie point total of 30
13. Goals For - 260
The Flyers finished 12th in the league with 249 goals in 2017. I expected some possible regression from Giroux, Couturier and Provorov, but Patrick, Konecny, Lindblom, JVR and Vorobyev to be enough to make the offense better than 2017. For context the Isles and Preds both scored 261 last year, which was tied for 7th in the league
14. Penalty Kill Rank - 17.5
Clearly the Flyers biggest weakness. The Flyers finished 29th at 75.8%. Lappy is back (a mistake) and for the most part coaching the same group of players. Can this group get to just a league average PK? For context the Penguins were exactly 80% and were 17th in the league.
15. Power Play Rank - 7.5
The Flyers once vaunted power play has slipped the last few years. 2012-13 - 3rd, 2013-14 - 8th, 2014-15 - 3rd, 2015-16 - 11th, 2016-17 - 14th, 2017-18 - 15th
Can the additions of young talent, a healthy Simmonds and addition of JVR get this team back to being a feared PP once again?
16. Team SV% - .908
The Flyers finished 22nd at .903. League average was .908. At even strength the Flyers were ranked 12th at .924. The PK save percentage is what really killed the them. If you think the PK will be improved, you're taking the over, but if you think the PK will be the same old, same old, the under is probably your choice.
17. Number of in season trades Hextall makes - 2.5
In Hextall's two seasons as a GM he's made a total of 5 in season trades. Plenty of cap space, tons of prospect depth and a team expected to be a playoff team.
18. Corsi For% - 51%
Flyers finished at roughly 49.7% back in 2017. If they can get to 51% that gets them into top 10-12ish in the league range.
19. Shootout Scoring % - 27%
We've sucked at the shootout forever. Some years it's the goaltending. Some years it's the shooting. A lot of years it's both. A couple of years ago we scored 7 goals on 37 attempts, good for a scoring percentage of 18.9%, 30th in the league. Getting up to 27% would still only have us at 22nd in the league.
As as quick aside. The St. Louis Blues were in just 3 shootouts a couple of years ago. They scored goals on 6 of their 7 shots, and their goalies stopped all 6 shots against.
20. Number of home playoff games - 3.5
Do they have home ice in round 1? Do they win a playoff series?
---