Jabari Parker, the forgotten Buck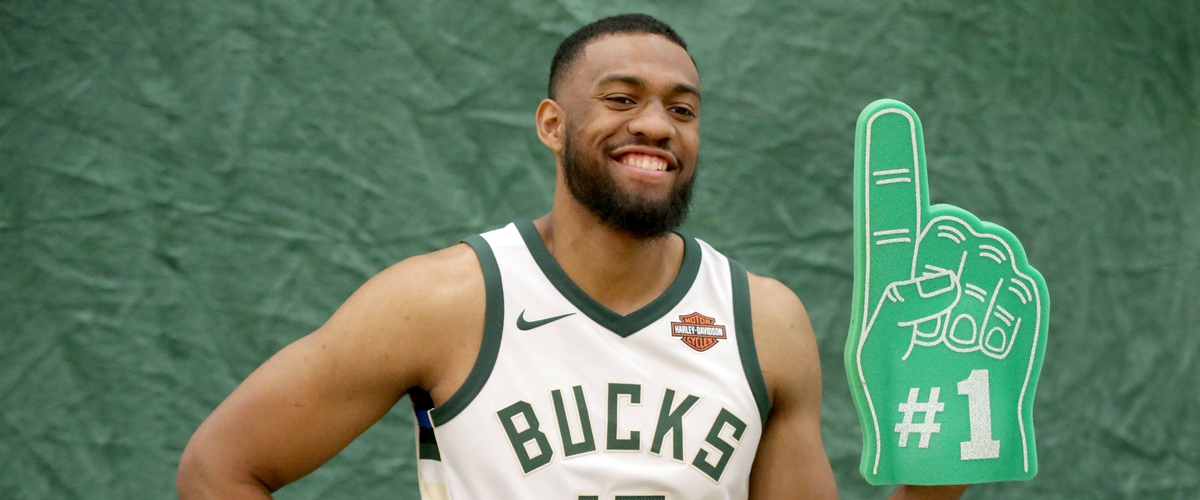 The NBA without a doubt is growing into a league propelled by young talent. Thanks to the Golden State Warriors, this offseason proved to be one of the craziest, with teams completely reshuffling their rosters.
One team that remained relatively quiet, were the Milwaukee Bucks and they can thank their rising superstar by the name of Giannis Antetoukounmpo. He has started the 2017-18 campaign at a record setting pace and has become an early MVP favorite for many. But the player that seems to go unnoticed is his teammate, who was drafted a year after Giannis.
An ultra talented swingman from the Southside of Chicago and a one & done for Coach K at Duke University, Jabari Parker. Drafted No. 2 in the 2014 NBA Draft, Parker was the guy who was supposed to put the Bucks over the top. At 6'8", 220 pounds, Jabari had comparisons to Melo and his crafty offensive prowess had future all star implications.
Along with the addition of Parker, the team had a new head coach his rookie season Jason Kidd. With a new mindset, the Bucks slogan for that year was, "Own the Future." One of the cornerstones was Mr. Parker, young and hungry to make a statement in the league.
Parker dazzled his first two months as a pro, being named Eastern Conference Rookie of the Month in both October and November. Then, on December 15, 2014 he tore his ACL in a game versus the Phoenix Suns. At the age of 19, that experience was undoubtedly a tough one. "I was by myself a lot," Parker said in a piece by Sports Illustrated. "I've been in a very dark place," he also added. Not many could imagine being so young and living in a new city, starting a new job, one month in not being able to fulfill your duties.
After months of rehab, Jabari returned and to the delight of Bucks fans he didn't miss a beat. The 2015-16 season, Parker showed flashes of his old self. Dropping a new career high of 36 points in February 2016, while still attacking the basket with aggression just as he did for four years at Simeon High School. He was also named to the rising stars game during All-Star weekend 2016, a game that featured teammate Antentoukounmpo, as well as other bright young players of the league.
Entering the 2016 campaign, Parker and the young Bucks were geared to finally make a playoff push. They drafted a stud in Malcolm Brogdon and Antentoukounmpo transformed into an elite player before our very eyes. Parker was also having a career year, averaging 20.1 PPG and 6.2 RPG. Then, on February 8, 2016 Parker drove to the basket and the reality that he once faced as a 19 year old rookie occurred again. He tore his ACL in the same knee. All the hard-work and rehabbing, down the drain.
Parker once again had to climb back up the mountain again. It's not hard to admire his grit and mental toughness. One player Parker looks up to is fellow Simeon grad and now Cleveland Cavalier Derrick Rose, who also had his fair share of injuries.
Where does the story end? His target return is February and he seems as optimistic as ever, in the following piece by Rob Mahoney of Sports Illustrated and The Crossover. I recommend for everyone to read and watch this work.
https://www.si.com/nba/2017/10/26/jabari-parker-comeback-milwaukee-bucks-knee-injury