Is This The Biggest Game Of The Year?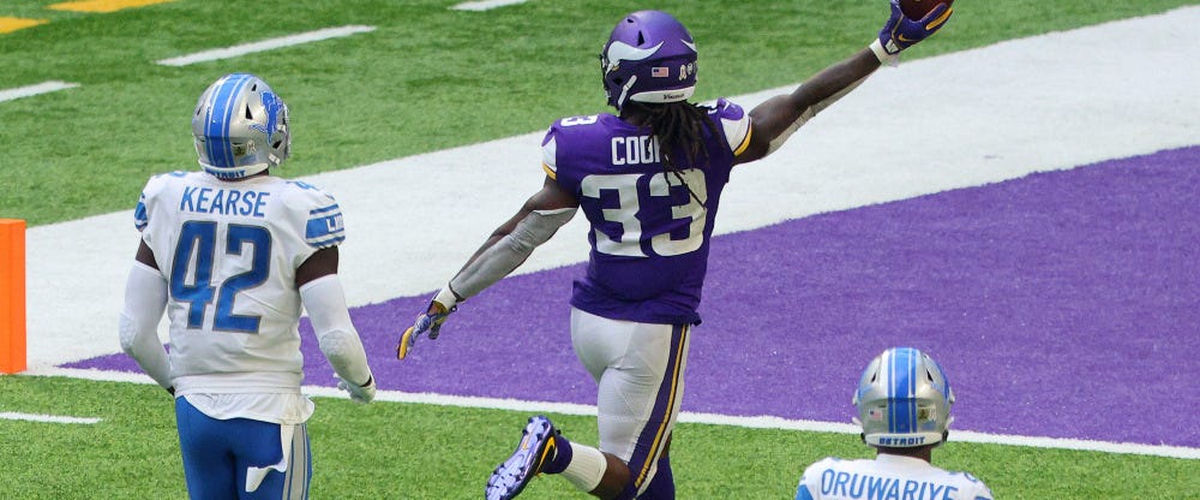 By: Tyler Wanous
With the way the season started I don't think anyone that cheers for the purple and gold would think we would be sitting here saying that we in fact, "have a chance." Obviously the first 6 games of the year didn't go the way we wanted but let's look at those games: The first two games of the season were tough, there's no way to sugar coat it. However, the Titans game is where we pulled it together with a great game that we should have won. We led the whole game until a minute left in the third quarter just to lose in the most Minnesota fashion, with our O-line completely disappearing on the last drive to make us 0-3. Footnote, this was the game to jumpstart ROY hopeful Justin Jefferson so there is a small win. Week 4 is where we REALLY got the wheels turning and finally notched our first win. Beating the Texans in almost every category, we went out and did what we should, beat the worse team. Week 5… is the week that makes me see red. HOW DO WE LOSE THAT GAME? Oh that's right, like every year Russell Wilson gets to play us in Seattle and edges out a victory in typical Seahawk fashion; enough of that game. The Falcons game is another one that just makes me shake my head, that was one of the few games so far this season that you could just tell we weren't gonna win from the start, thank god the bye week came when it did. Going into the bye we should have been 3-3, but there we sat at 1-5…
After the bye, the Vikings looked… Good? Stringing together two HUGE statement wins against division opponents our Vikes have looked like a, dare I say, playoff team? Which brings us to this week. Monday Night, Primetime, At Soldier Field. Three phrases Minnesota fans hate hearing. For the countless years I have watched them play it seems every time we get a primetime game I expect the worst, I needed to make that clear so you didn't think I was hating on my guy Kirk. In the past 10 years we are 2-8 at Soldier Field, nothing to hold our heads up about. Which is what makes this the biggest game of the year.
Coming in riding a two game win streak the Vikings are looking to beat their third division opponent in just as many weeks. Our workhorse MVP Dalvin Cook is on a tear. The last two running backs to win an MVP Award were arguably my two favorites to ever do it, LT and AP. Through seven player games, Dalvin is FAR ahead of both in rushing yards, scrimmage yards, and touchdowns (Via Adam Patrick on twitter). Can you say MVP... or at least OPY? Though Dalvin is running away with for sure the Vikings MVP award, that shouldn't go without mentioning the other bright spots in our offense. According to Vikings PFF, Dalvin, Jefferson, Thielen, Bradbury and Ham all rank in the Top-10 at their position. I know what you're thinking, A LINEMAN ON OUR TEAM IS GOOD?! Bradbury has made huge strides and it is starting to show, just watch the tape.
On the other side of the ball we just watched the best game our secondary has played all season, and it was Beautiful. Tackles for loss, pass breakups, third down stops, you name it they did it. Focusing on our most struggling position, Boyd and Gladney combined for 17 total tackles, the second highest combination between two vikings corners this season (Gladney and Dantzler combined for 19 against Atlenta). Mix that with what the rest of the defense did with two sacks, eight pressures and three interceptions, it goes to show that our offense wasn't the only aspect that looked good. Now onto the team that's standing in the way of us trying to push our win streak to three.
The Bears defensive rankings may look good on paper but it's no secret that they aren't the same power we are used to coming in contact with. In their last three games (all losses) they are letting up an average of 331 yards per game which is worse than their season average. On the other side of the ball, they rank 29th in average offensive yards per game with 317 yards. I used to say Jay Cutler would play two good games a year, versus Minnesota and at Minnesota; let's hope our old friend Nick Foles doesn't follow in his footsteps. I'm sure the members of that Miracle team will have a few kind words for Foles once gametime comes because of the sour taste he left in their mouths from that embarrassing game. For the first time in memory, I will officially say I am more excited than nervous for a Monday night game featuring our team. That all being said, this will be the game that either turns everything around, loudens those quiet playoff murmurs and heads us in the right direction, or the game that sends fans tweeting #TankForTrevor once again. So bring on Soldier Field, bring on on Monday night and most of all, bring on the Chicago Bears.
---