NFL Week 15: Tons Of Scenarios Still On Table With Three Weeks Remaining
Three weeks. That is the only thing standing between the end of the regular season and beginning of the NFL Playoffs. Nothing is out of the realm of possibility at this point as a four-way tie in the AFC and close race in the NFC Wild Card are making for a crazy finish to the regular season campaign. In addition to this, there are still plenty of scenarios in which teams currently on the outside of the playoff picture could find themselves winning their division. While these are unlikely, they are still fun to observe and look at for the moment as we head towards another 16 game week of football. But first, let us see how we measured up with last week's matchups...
Last Week: 9-7
Season Record: 127-78-2
Better than Week 13, but again some upset wins threw off this record from being even higher. This is the time of year when teams play spoiler and all bets are off when it comes to predicting what should be a sure winner. Anyways, it is the moment you have all been waiting for, your Week 15 NFL picks.
Week 15 Predictions
Thursday Football
Los Angeles Chargers (10-3) @ Kansas City Chiefs (11-2) 8:20 PM EST
This is another strong Thursday night game for the NFL as division rivals clash in a battle that could decide the fate of the AFC West. A win by the Chiefs would lock up the division title and a first-round bye. Kansas City could potentially earn themselves home-field advantage throughout the playoffs as well if they win and the Patriots lose or tie against the Steelers this weekend. The Chargers have many ways to clinch a playoff berth, but the easiest way to do so would be to simply win which will not be a simple task. While we saw Patrick Mahomes and the offense struggle against Baltimore for much of last week, Mahomes proved he can get the job done with the game on the line as he came alive late to lead the Chiefs to victory. In the season opener, Kansas City beat Los Angeles handily by a final score of 38-28 at the StubHub Center. Now they are in prime time at Arrowhead Stadium which is not an easy environment to play in. Furthermore, the Chargers are likely to be without running backs Melvin Gordon and Austin Ekeler which could further hurt their chances of coming away with a victory on Thursday night. The run game is a big part of the offense for Los Angeles and without it they will have to rely a great deal on Philip River's arm which will cause the offense to become one-dimensional. While the Chiefs secondary is not the greatest, they gave Baltimore some trouble last weekend and got a game-winning stop in overtime. Look for them to continue that against the Chargers at home given the state of Los Angeles on offense right now.
Chiefs 35, Chargers 20
Saturday Football
Houston Texans (9-4) @ New York Jets (4-9) 4:30 PM EST
Houston's nine-game win streak came to an end on Sunday against the Colts, but the Texans are still in a great spot when it comes to their position in the AFC South. With a win against the Jets and losses by both the Colts and Titans, the Texans will clinch the division title. Even if those losses do not happen, Houston can still clinch a playoff berth in a variety of other ways. As for the Jets, they are not playing for anything, but they were fortunate enough to snap their six-game losing streak against the Bills last weekend behind a rally led by Sam Darnold. Perhaps now that Darnold is healthy we can finally see him grow a little in these final three games of his rookie season. When the USC quarterback is locked in, the Jets typically come away with the victory. It is when the turnover bug hits him that things begin to go haywire for New York, and they are trying to dig themselves out of a hole. With some much at stake for the Texans, Deshaun Watson is sure to make a statement on Saturday afternoon and get Houston back on track. Furthermore, look for the Texans to get after Sam Darnold and force him to throw a couple interceptions as well.
Texans 27, Jets 10
Cleveland Browns (5-7-1) @ Denver Broncos (6-7) 8:20 PM EST
This is a pivotal game in the AFC Wild Card race even with both teams on the outside looking in. The winner of this game keeps their playoff hopes alive while the loser is all but eliminated from playoff contention. The Broncos had been on a roll after their three-game win streak which included two big statement wins before stumbling against the 49ers this past weekend. On the flip side, the Browns have won three of their last four games and surprisingly have a chance to win the AFC North still although the odds of that happening are rather slim. Ever since getting rid of head coach Hue Jackson, Cleveland is on the upswing with a 3-1 record and it finally looks like they have stability at the quarterback position. Baker Mayfield looks like an absolute stud in his rookie season as he shook off his bad game against the Texans to throw for 238 passing yards and a touchdown against the reeling Panthers. Beating Denver on the road is no easy task as the Broncos hold a 3-3 record at home, but all of those games were decided by seven points of fewer. If the Browns want to pull this upset off on the road, they will have to find a way to attack Denver's defense which gives up an average of 21.5 points per game at home. However, this Cleveland team has started to come together as the year has worn on and this is their time to get a second road win of the season.
Browns 17, Broncos 14
Sunday Football
Miami Dolphins (7-6) @ Minnesota Vikings (6-6-1) 1:00 PM EST
Both of these teams come into this game with a lot riding on it in regard to playoff implications. The Vikings are clinging on to the sixth seed in the NFC while the Dolphins are in a four-way battle for the final AFC Wild Card spot. Losing is not an option for either of these teams as it could spell the end for their playoff hopes. Miami is riding a wave of momentum considering they are on a two-game win streak and fresh off a stunning victory over the New England Patriots with the Miami Miracle play. Minnesota is reeling after losing their second straight game and firing offensive coordinator John DeFilippo on Tuesday. The Vikings seem to have nothing clicking for them lately and it shows by their lack of scoring over the past two weeks as the offense has produced 17 total points. But perhaps a Dolphins defense that has given up 25.6 points per game which ranks 26th in the league will help ignite a spark. By no means has Miami been good on defense this season and it showed against the Patriots as Tom Brady ripped them apart in the middle of the field. However, the Minnesota offensive line has not done a great job of protecting Kirk Cousins lately which means Robert Quinn and Cameron Wake could be in line for big games on defense. As far as offense goes, as long as Ryan Tannehill can play after injuring his ankle against New England, the Dolphins' offense looks to be in good hands as they face a tough task against the Vikings. Miami is coming hungry to keep up this win streak while Minnesota is limping into the game with more questions than answers.
Dolphins 27, Vikings 21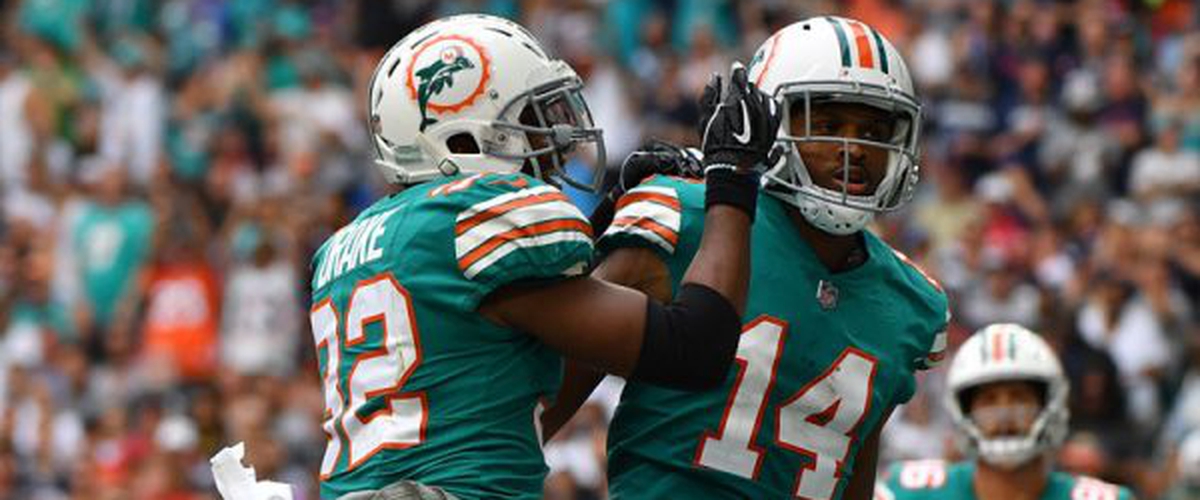 Arizona Cardinals (3-10) @ Atlanta Falcons (4-9) 1:00 PM EST
A pretty meaningless game in the NFC as the Cardinals have already been eliminated from playoff contention and the Falcons are on the brink of elimination. While Atlanta has a shot at making the playoffs, it would require 15 games to go in their favor which simply is not going to happen. To keep this one short and sweet, experience wins out in this matchup between Matt Ryan and Josh Rosen. While Arizona's defense has looked good as of late, allowing just 17 point in the last two games, their offense still lacks with a rookie quarterback under center. Rosen is progressing as a rookie and has turned the ball over less in recent weeks, but in my opinion has yet to have a complete game at the NFL level. This will somehow be a close game, but Matt Ryan and Julio Jones are too much for the young Cardinals to handle as the Falcons come away with the victory.
Falcons 24, Cardinals 14
Detroit Lions (5-8) @ Buffalo Bills (4-9) 1:00 PM EST
Although the Lions are still alive in the NFC Wild Card, they need a lot to go right for them as well if they want to somehow make it into the playoffs at 8-8. This is obviously not reality as the Lions are nowhere close to being a playoff team this year. In last week's win over the Cardinals, Matthew Stafford threw for 101 passing yard which was his fewest since Week 1 in 2010 when he has a shoulder injury and now Stafford is also playing through a sore back. If the Arizona game was not bad enough, Stafford will take on the number one overall defense and number one passing defense in the Bills this weekend in Buffalo. It is hard to want to pick either of these teams to win, but Josh Allen has shown improvement as the year has worn on for the Bills and helped Buffalo be more competitive after coming back from his injury despite his record being 1-2 record since the bye week. His mobility gives the opposing defense headaches as they try to contain him in the pocket. Allen has been the lead rusher for the Bills in each of the last three weeks, totaling up 235 rushing yards. Buffalo may have just found their future franchise quarterback that they can build around and he will continue to showcase his growth this weekend against Detroit.
Bills 23, Lions 20
Green Bay Packers (5-7-1) @ Chicago Bears (9-4) 1:00 PM EST
Another playoff-laced game and this one is between two division rivals from the NFC North. With a win or a Vikings loss, the Bears earn a playoff berth and take the division title as well. As for the Packers, they need to win out at this point and hope for a few things to go their way. While this is not impossible, it is highly unlikely that Green Bay pulls off this feat and sneaks into the playoffs. Aaron Rodgers was efficient for the Packers in a 34-20 blowout win of the Falcons, throwing for 196 passing yards and two touchdowns in the victory. The run game was strong as well with Rodgers, Aaron Jones, and Jamaal Williams combining to rush for over 100 yards on the afternoon. But they are about to face a Chicago team coming of a huge statement win over one of the top offenses in the NFL in the Los Angeles Rams. This one is not at Lambeau Field and the Packers are 0-6 on the road, while I am sure they are well aware of the fact they have to win out, it does not change the woes they have been having on the road.
Bears 24, Packers 17
Oakland Raiders (3-10) @ Cincinnati Bengals (5-8) 1:00 PM EST
Both teams are playing for draft position at this point as the Cincinnati Bengals have fallen from grace due to injuries to A.J. Green and Andy Dalton essentially destroying their offensive attack. Jeff Driskel has done a decent job of stepping in for Dalton, but it simply has not translated to wins and that has caused Cincinnati to slip down the standings. A lot would have to go the Bengals way if they were to make the playoffs at 8-8 which will not be the case. Meanwhile, Oakland comes into this game after a thrilling win over the Steelers which ended on Chris Boswell's slip during a field goal attempt to tie the game. Considering how poor the Raiders' offense has looked for most of the season, they have really started to produce better numbers the past two weeks. Derek Carr has thrown for two or more touchdown passes in three of his last four games in which Oakland is 2-2 over that stretch. Cincinnati has fallen off the rails with this five-game losing streak and there are still plenty of question marks about their defensive play which is why the Raiders are going to string together a two-game win streak.
Raiders 26, Bengals 16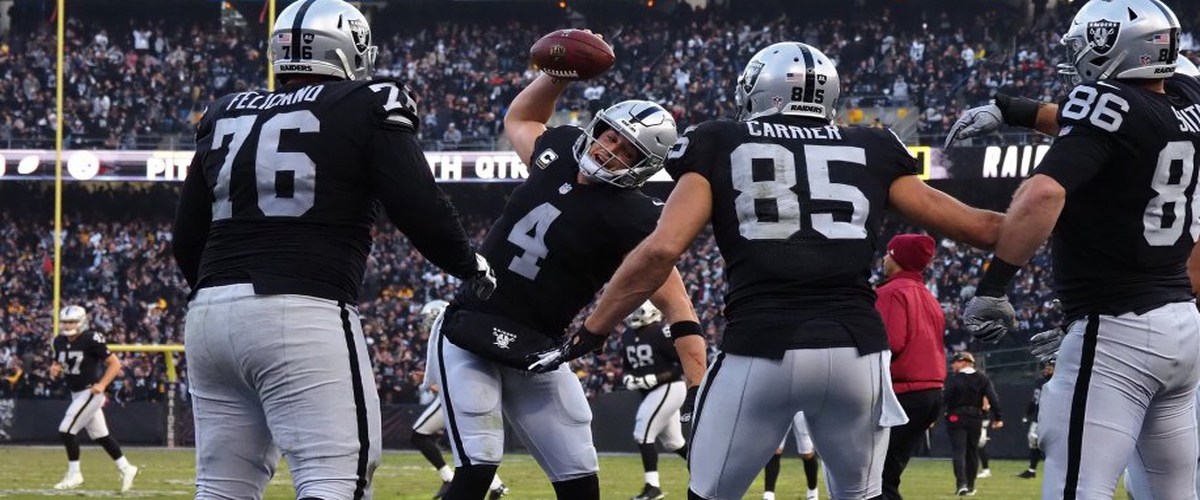 Dallas Cowboys (8-5) @ Indianapolis Colts (7-6) 1:00 PM EST
A lot is riding on the outcome of this game for these two teams as the Colts look to stay in the hunt for the final AFC Wild Card spot while the Cowboys look to wrap up the NFC East title with a victory. The way Dallas has played since acquiring Amari Cooper from the Raiders has been unreal, but do not let it distract you from the fact Dak Prescott has still been pretty mediocre at quarterback. Just this past week against the Eagles, Prescott threw three touchdown passes but added another two interceptions to his stat line which caused the game to be closer than it should have been. Besides the emergence of Cooper, a large part of the success we have seen the Cowboys have is from their defense which made a huge statement against the Saints the other week. During this five-game win streak, the Dallas defense has allowed 20 points or fewer in four of those games which usually spells victory for a team. While Prescott may not be performing exceptionally at quarterback, he has been serviceable at the very least alongside Ezekiel Elliott who has rushed for 100-plus yards in four of five games during this win streak. Offense has been a big part of Indianapolis and their success over the last several weeks to put themselves in their position. A large reason for that is Andrew Luck's health since he makes a huge difference in the passing game for the Colts as he finds his targets like Eric Ebron and T.Y. Hilton. But I am going to ride the hot hand and give this game to the Cowboys considering how well their defense has shut down potent offensive attacks in recent weeks.
Cowboys 20, Colts 17
Tennessee Titans (7-6) @ New York Giants (5-8) 1:00 PM EST
The Giants are another team that can still find a way into the NFC Wild Card barring a ton of things going their way as well while the Titans come into this game trying to keep up in the AFC Wild Card chase. Tennessee has two very winnable games on their schedule and this is one of them, but the big key is stopping Saquon Barkley. The Titans rank 17th against the run this year, giving up 115.2 rushing yards per game. Going against an explosive runner like Barkley who has rushed for over 100 yards in each of his last four games and has 100-plus total yards between rushing and receiving in every game this year. The rookie running back is a dual threat and unless the Titans can slow him down on both fronts, they will be in trouble. It is important to note that even though Tennessee has won two straight games, it has come against teams at the bottom of the AFC in the Jets and Jaguars. I still do not get a good sense of what we will see from this offense with Marcus Mariota at quarterback since it seems to be inconsistent. I do not think Derrick Henry has a 200-plus rushing yard game again this weekend and yet again have to go with the hot hand in the Giants because I believe Saquon Barkley has been a big difference maker in recent weeks in opening up the New York offense.
Giants 28, Titans 20
Washington Redskins (6-7) @ Jacksonville Jaguars (4-9) 1:00 PM EST
Despite Josh Johnson being the starting quarterback for the Redskins in a crucial game, I think this is a very winnable game for Washington. Johnson sparked two scoring drives after replacing Mark Sanchez last week against the Giants and looked much more comfortable running the offense. With a full week of practice, Johnson should be ready to go on Sunday against the Jaguars. Jacksonville is still starting Cody Kessler at quarterback and still has yet to get any spark on offense. Plainly put, Jacksonville relies so heavily on running the ball with Leonard Fournette that when teams shut him down, the offense essentially becomes nothing. In two games at the starter, Kessler has led the offense to 15 total points, nine of those being via the field goal and one via touchdown. To make matters worse, the run game has been nonexistent for the Jaguars as their leading rushers for the past two games have been Carlos Hyde versus the Colts and Leonard Fournette against the Titans with just 36 rushing yards in each game. Even though the Redskins have been absolutely decimated by injuries to their quarterbacks to the point Johnson is now a starter after he was drafted first overall in the Alliance of American Football league, this Washington team will remain relevant in the playoff hunt for at least one more week due to this matchup.
Redskins 17, Jaguars 6
Tampa Bay Buccaneers (5-8) @ Baltimore Ravens (7-6) 1:00 PM EST
With Lamar Jackson suffering an ankle injury against the Chiefs, we could see the return of Joe Flacco this weekend since he is now healthy. While Jackson is on track to be able to start on Sunday, it remains a question mark of whom the Ravens will start at quarterback. Since stepping into the starting role, the rookie QB has a 3-1 record and opened up the run game for the Baltimore offense. Regardless of his status, it looks like since Joe Flacco is healthy he will somehow be inserted into the game plan according to head coach John Harbaugh. While many expect the Ravens to easily beat the Buccaneers given the way their defense has been playing, it should not be a sure thing. Since returning to the starting role, Jameis Winston has played much better for Tampa Bay and even got them out to an early 14-3 lead over the Saints this past week. However, the wheels fell off the wagon and the offense did not score again while the defense gave up 25 unanswered points to lose the game. But Winston has proven he can generate offense in recent weeks and as long as he continues to protect the ball the way he has, the Bucs have a shot to make this one close. Given what is on the line for the Ravens when it comes to the AFC Wild Card though, I think they squeak this one out at home in a close finish.
Ravens 27, Buccaneers 20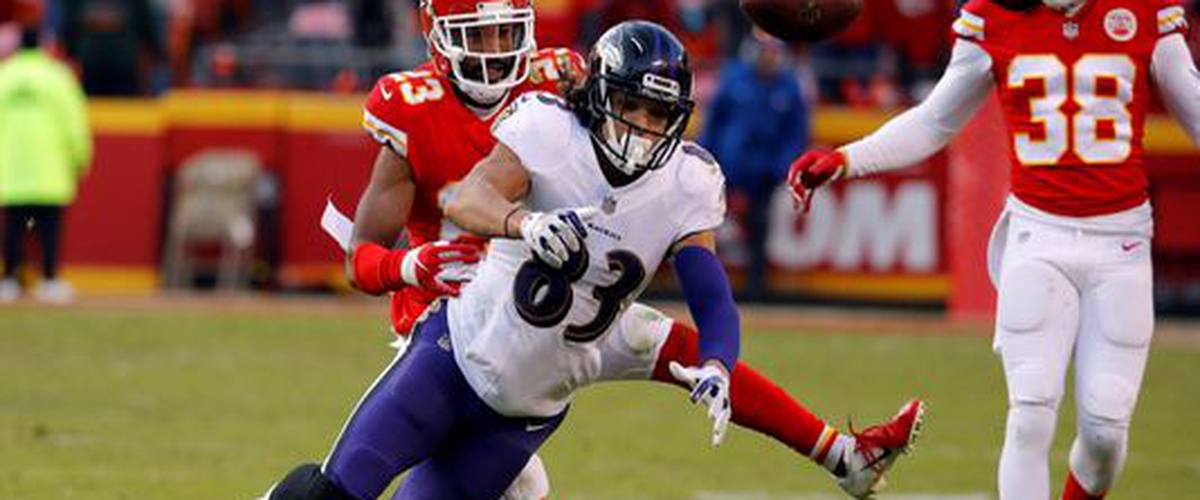 Seattle Seahawks (8-5) @ San Francisco 49ers (3-10) 4:05 PM EST
Who would have thought at the beginning of the season that the Seahawks would be in control of their own destiny when it came to earning a playoff spot? Now all Seattle needs to do is beat San Francisco on Sunday, and they will be one of the two NFC Wild Card teams. Furthermore, they can lock up the fifth seed with a win and a Vikings' loss as well and this week's matchup seems favorable for them to at least keep up their end of the deal. A division game against the Nick Mullens and the 49ers gives the Seahawks the perfect opportunity to leave Levi Stadium with a playoff spot clinched. But it may not be as easy as last time if San Francisco can play like they did last weekend against the Broncos, holding them to just 14 points in their 20-14 victory at home. In five career starts, Nick Mullens is 2-3, but he is 2-1 at home and has looked solid in each of those starts. Last week, the rookie threw for 332 passing yards, two touchdowns, and an interception against a tough Broncos defense. But while Denver relies mostly on their run game, Russell Wilson and the Seahawks can beat you in the air or on the ground which makes them so dangerous. Although it was an ugly Monday Night Football matchup, let us not forget just two weeks ago Wilson threw four touchdown passes against this very same Niners team on just 185 passing yards. While this will be closer than last time, there is much more at stake for Seattle, and they will still win convincingly.
Seahawks 30, 49ers 14
New England Patriots (9-4) @ Pittsburgh Steelers (7-5-1) 4:25 PM EST
Both of these teams are coming off heartbreaking losses via the Miami Miracle and a Boswell Blunder to cause a huge hit to their first-round bye chances in the AFC. The Steelers are mired in a three-game losing streak where their defense has been unable to stop anything and the Patriots have not really been spectacular lately either. But when New England travels to Pittsburgh in December they usually come away with the victory and this is a crucial game for both teams. The Steelers are looking to stay ahead of Baltimore in the AFC North while the Patriots look to stay in control of the second seed in the AFC which they currently are tied with the Texans for. Without a doubt, Ben Roethlisberger and the Steelers will be coming out in desperation mode, eager to take control of the game early and make a statement. While the Patriots have been lackluster on the road and the defense seems to be a huge question mark similar to Pittsburgh, the way New England lost undoubtedly has them hungry for a win this week. Expect Tom Brady and the offense to come out firing on all cylinders, grab the lead early, and never look back on their way to victory.
Patriots 27, Steelers 24
Philadelphia Eagles (6-7) @ Los Angeles Rams (11-2) 8:20 PM EST
This is basically the season for the Eagles seeing they still have a shot at a wild card spot, but would need to win out. It will not be easy either considering they face one of the best offenses in the league, the Los Angeles Rams following their loss to the Bears on Sunday Night Football. Jared Goff had his worst game since his rookie season against Chicago, throwing 180 passing yards and four interceptions in the loss. Todd Gurley was shut down by the Bears as well and it resulted in the Rams only being able to muster up six points of offense. On the bright side, their defense forced three interceptions of their own and held the Bears to 13 points on offense (other two points game via safety). Look for Goff to bounce back against this Philadelphia defense that really has not had much going for them this season. They let Amari Cooper absolutely burn them last week and with so many receiving threats for the Rams, it is hard to envision this not being a blowout. Carson Wentz is a great quarterback, but he simply cannot win games that become a shootout on offense. Los Angeles keeps it close early, but then slowly pulls away as the night wears on.
Rams 38, Eagles 23
Monday Night Football
New Orleans Saints (11-2) @ Carolina Panthers (6-7) 8:15 PM EST
The Carolina Panthers are still in the playoff hunt despite a five-game losing streaking placing them under .500 with three weeks remaining. But the only problem is they have to face the high-powered Saints' offense twice in those final three weeks. New Orleans still has something to play for as they are tied with the Rams for the first seed in the NFC with the tiebreaker in hand, but they had to keep their foot on the gas. Furthermore, a win this week and a Bears' loss would clinch them at least a first-round bye come playoff time. While Drew Brees and the offense struggled early against the Bucs, they found their groove in the second half to win the game by 14. Perhaps momentum from the second half of that game will carry over and the offense will get back to where they were earlier this season. While division games are always tough, the Panthers have been struggling mightily in recent weeks and it is largely in part to Cam Newton's play. During this five-game losing streak, Newton has thrown at least one interception in every game. This season, Carolina is 1-7 when Newton has at least one interception and 5-0 when he avoids turning the ball over. In addition to turnovers, Newton has been overthrowing his receivers more frequently as well which is an issue. Unfortunately, losing winnable games on their schedule following a 6-2 start is likely going to cost them in these final three weeks and cause them to miss the playoffs.
Saints 35, Panthers 27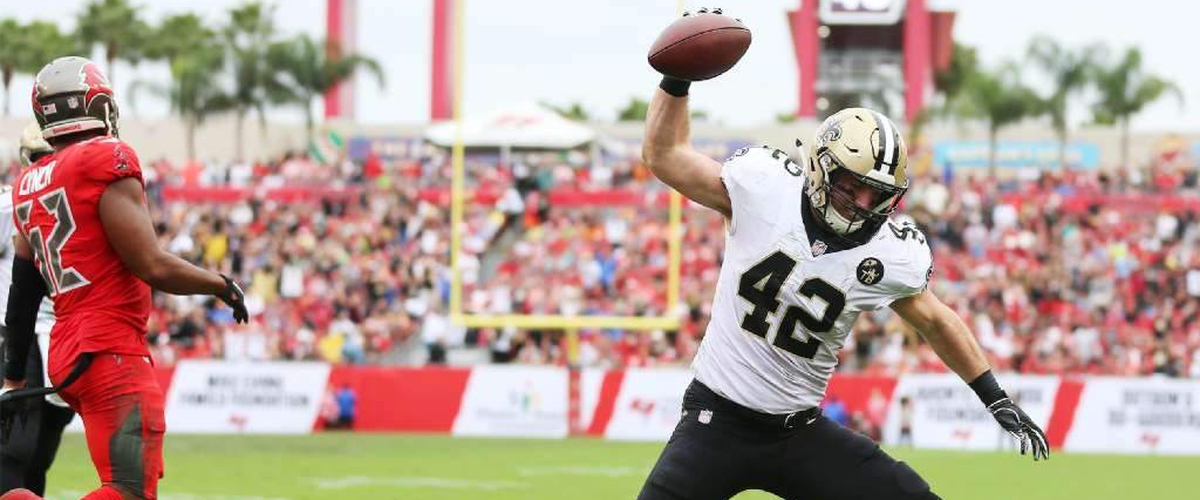 Questions or comments? Email [email protected] and follow @mtvhottakes on Facebook to know when new stories are posted.
---