NFL Week 9: Teams Looking to Make Noise as Second Half of Season Underway
After the NFL Trade Deadline yesterday, several teams have their sights set on making a playoff run while other teams are reeling and looking to get back on track and into the race. Lucky for all the teams, they are still in playoff contention (although some have little to no hope for the season) and there are still eight or nine games remaining on their schedule depending on the team. So without wasting much time, let us take a look at last week's prediction results and where we stand this season:
Last Week: 12-2
Season Record: 76-43-2
Wow! If it were not for me foolishly going for the upset win in the Redskins-Giants game or the Arizona Cardinals making a fourth-quarter rally versus the San Francisco 49ers, we would have been looking at a perfect week. Either way we sit high above the .500 mark heading into Week 9 and having predicted 10-plus games correctly for three straight weeks now.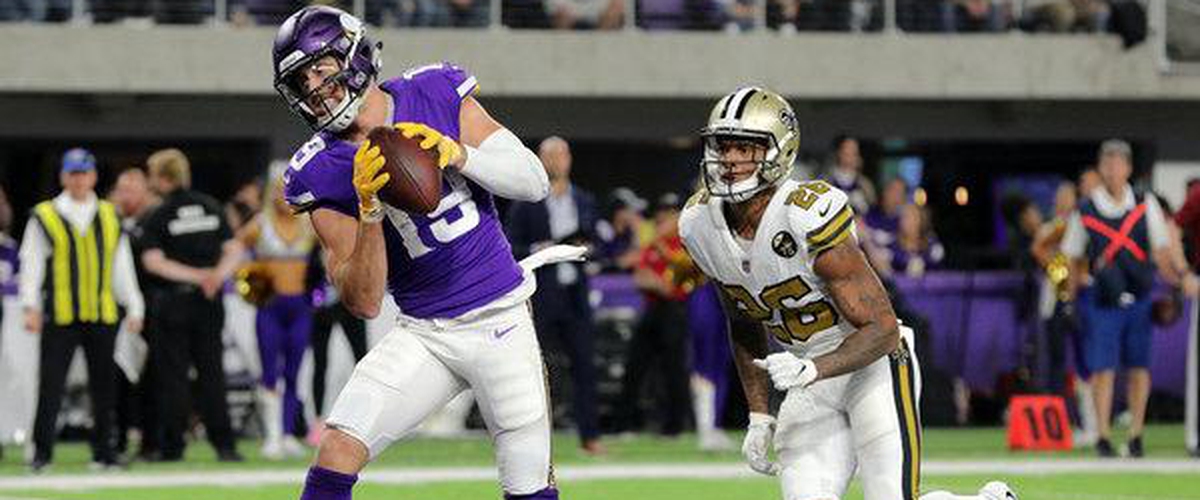 Week 9 Predictions:
Thursday Football
Oakland Raiders (1-6) @ San Francisco 49ers (1-7) 8:20 PM EST
After blowing a fourth-quarter lead to the Cardinals last weekend, the Niners have officially reached rock bottom. Joining them down there? Their opponent this Thursday, the Oakland Raiders. Both of these teams have been awful this season, but at least San Francisco has somewhat of an excuse with the loss of Jimmy Garoppolo for the season. The Raiders on the other hand were expected to be better than what they showed last season with Jon Gruden taking over at coach. Yet the biggest noise they have made this year is trading Khalil Mack and Amari Cooper. The big difference in this game is going to be the quarterback position considering Oakland has an established man behind center in Derek Carr. Not to say C.J. Beathard (barring he plays this week) does not have some skills, he just is not a leader. Couple that with the fact he may be out of the game with a wrist injury and Nick Mullens could be starting, this could be the game the Raiders finally get a win.
Raiders 28, 49ers 7
Sunday Football
New York Jets (3-5) @ Miami Dolphins (4-4) 1:00 PM EST
Neither team has exactly been good lately and both come into the game having lost two straight games. This is a big game to start the second half of the season for both teams as they have a chance to get on track and potentially make a playoff push. Offense has been hard to come by for the Jets in the past two weeks, scoring less than 20 points in back-to-back games after putting up 30-plus in the two weeks prior. Perhaps Miami is the exact team the Jets needed to face considering how poor their defense has been. With Ryan Tannehill out, Brock Osweiler has done a great job manufacturing points for Miami on offense, but the defense has failed to help his cause. The unit has allowed over 30 points in four of their last five games, losing three of those games. Opponents are averaging 143.1 rushing yards per game this season against Miami so expect Isaiah Crowell, Trenton Cannon and Elijah McGuire to be a big part of the offensive plan for the Jets this weekend. However, I still think Miami comes away with this game considering they are at home where they tend to play a tad more acceptable than on the road.
Dolphins 27, Jets 24
Chicago Bears (4-3) @ Buffalo Bills (2-6) 1:00 PM EST
For the better part of Monday night, the Bills had a chance to upset the Patriots at home. The defense allowed 12 points through three quarters before New England was able to pull away. Now if only Buffalo could generate an offensive attack, then maybe they would have a chance. The offense has scored just 11 points in the last two weeks with Derek Anderson filling in for an injured Josh Allen. Well now Anderson is hurt which means Nathan Peterman is going to be taking the snaps behind center against the Chicago Bears whose defense is tied for the 2nd-most interceptions this year at 11 picks. The Bills can only hold on so long defensively before things break down and Mitchell Trubisky gets into a groove. It is hard to imagine Peterman keeping the Bills in this matchup considering how lackluster the offense has been for a good part of the season and how much of a turnover threat he is every time he is on the field.
Bears 24, Bills 3
Kansas City Chiefs (7-1) @ Cleveland Browns (2-5-1) 1:00 PM EST
This should be fun to watch, but probably not in a good way if you are a fan of Cleveland. The Browns just fired head coach Hue Jackson and offensive coordinator Todd Haley, in their place is Gregg Williams as interim head coach and Freddie Kitchens as offensive coordinator. Baker Mayfield is a young, developing quarterback for Cleveland and needs to have some stability on the coaching front to get comfortable. Hopefully now he will get that, but it comes against the Chiefs who have been among the best teams on offense this season. Patrick Mahomes is simply unstoppable with 26 touchdowns in eight games to just six interceptions. He is easily an MVP candidate for this season and should further bolster his candidacy with another strong showing against a Browns team in transition.
Chiefs 35, Browns 17
Detroit Lions (3-4) @ Minnesota Vikings (4-3-1) 1:00 PM EST
This is a big game for the Lions considering they are looking up at the rest of the NFC North right now. With back-to-back division games this week against Minnesota and next week against Chicago, Detroit needs to come away victorious to stay relevant in the division race. Coming off a big rushing game against Miami, the Lions rushing attack put up just 34 rushing yards against Seattle last weekend while allowing 176 rushing yards on defense. Matthew Stafford can only sling the ball so much before the offense becomes predictable and begins to rely too much on passing the ball. Detroit needs to establish more authority on the ground, especially after trading away Stafford's top target in Golden Tate to the Eagles. After early season struggles, the Vikings have started to find their way defensively even though they struggled to hold down the high-powered offense of the Saints last week in a 30-20 loss. Kirk Cousins has the offense performing well each week and gives the Vikings a chance to win. As long as Minnesota's defense puts together a quality performance, this is a game the Vikings should win.
Vikings 27, Lions 21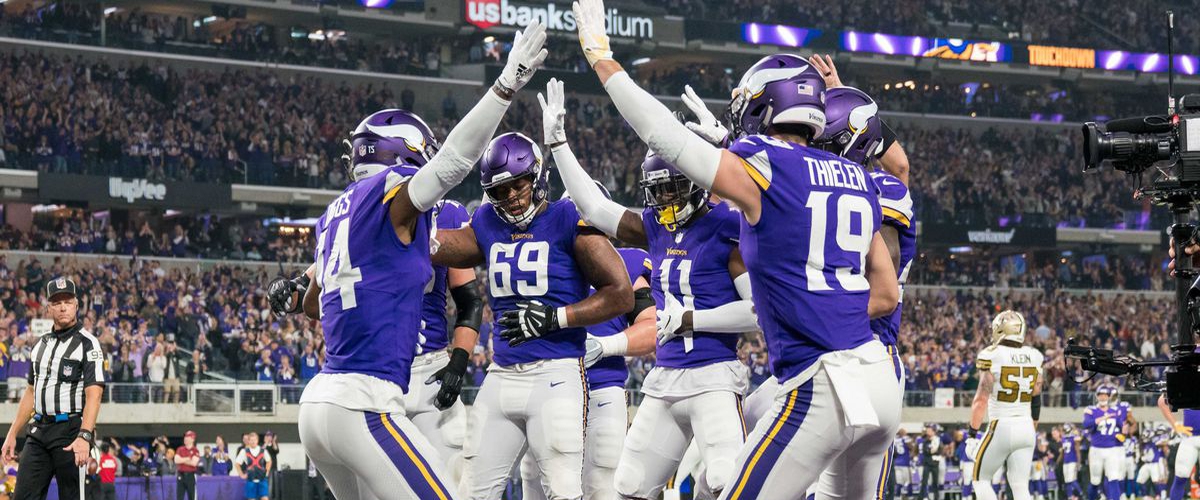 Atlanta Falcons (3-4) @ Washington Redskins (5-2) 1:00 PM EST
If you asked me before the NFL Trade Deadline who would win this game, I would have probably said the Falcons solely because they have a stronger offensive attack than the Redskins. But Washington upgraded their defensive secondary after trading for Ha Ha Clinton-Dix on Tuesday to further bolster their defense which ranks top five in the NFL this season. The big question is can Alex Smith produce points for the offense of the Redskins? The team is averaging just 20.9 points per game, ranking 25th in the NFL and Smith has not gone over 200 passing yards since Week 5. For the Falcons, who have a banged up defense this season, the key will be to stop the run game. In the last three games, Adrian Peterson has run for a total of 345 rushing yards to help the Redskins establish the run game. If Atlanta can shut Peterson down and force Alex Smith to throw the ball, the Falcons have a chance to win this game on the road. The main reason I like Atlanta in this matchup is the fact that they are coming fresh off a bye which usually bodes well for teams looking to keep or gain momentum.
Falcons 31, Redskins 24
Tampa Bay Buccaneers (3-4) @ Carolina Panthers (5-2) 1:00 PM EST
Ryan Fitzpatrick is back at quarterback for the Buccaneers after Jameis Winston was serving up turnovers against the Bengals last weekend. Fitzpatrick had a tremendous start to the 2018 campaign before being benched in favor of Winston. But times have changed and now the quarterback will get a second opportunity to prove himself which he already started doing by getting Tampa Bay back into the game against Cincy. However, doing it against the Carolina Panthers on the road who against the Ravens last weekend shredded apart their top-five defense for 36 points which included three total touchdowns from Cam Newton. Carolina also forced three turnovers in their win last week, something Fitzpatrick has been known for doing at times in bunches. In his last full game, the quarterback threw three picks and three interceptions en route to a loss against the Pittsburgh Steelers. That was back in Week 3 and perhaps this time around things will be different. Either way, the Panthers are gaining momentum and are going to be a tough team to stop with the way Newton is playing.
Panthers 30, Buccaneers 20
Pittsburgh Steelers (4-2-1) @ Baltimore Ravens (4-4) 1:00 PM EST
When these two teams play each other, you usually get an old-fashioned, dirty game of football. It is one of the best rivalries in the NFL and the Ravens will look to bounce back after a bludgeoning at the hands of the Panthers. Ben Roethlisberger fractured his index finger at some point against the Browns last weekend but is expected to play. This is a big game for the sake of the division race considering the Ravens have a chance to take the tiebreaker if they win for a second time this year against the Steelers. Joe Flacco is coming off one of his worst performances of the season in which he threw two interceptions and just one touchdown in the 36-21 loss. After stifling Pittsburgh's offense on the road earlier this year, the Ravens seem poised to do it again. But the Steelers have started to figure things out since then and rattled off three straight wins, scoring 28-plus points in each of them. If Baltimore's defense cannot recover from last week's performance, the Steelers' offense will be looking to have a big day.
Steelers 31, Ravens 21
Houston Texans (5-3) @ Denver Broncos (3-5) 4:05 PM EST
The Texans have won five in a row after starting 0-3 and have another favorable matchup against the Broncos. Sure, they lost Will Fuller V to a season-ending ACL tear, but they replaced him with Broncos' receiver Demaryius Thomas at the deadline. Thomas now gets to play against his former team immediately in an offense led by DeShaun Watson who threw five touchdowns passes against Miami last week. Denver's defense is bound to be stingier than what Houston saw from the Dolphins, but nothing that Watson cannot pick apart. If anything, the Broncos need to be ready for the defensive front of the Texans which has recorded the 5th-most sacks in the league with 26.0 on the year. This is a good Houston team that will likely get after Case Keenum and disrupt an already mediocre Denver offense to move to 6-3 this season.
Texans 21, Broncos 10
Los Angeles Chargers (5-2) @ Seattle Seahawks (4-3) 4:05 PM EST
The Chargers are not as good as their record says they are this season and let me explain why. Their two losses came against the Rams and Chiefs, two powerhouses in the NFL this season which they proved they could not hang with. Their five wins? All against teams at or below .500 at the time they played them. They are winning games against mediocre teams and are a product of an easy schedule. This game against the Seahawks should be their real first test considering the balanced attack the offense has. Russell Wilson is continuing to get help from the run game this season, something he was not getting in years past. Last week, Seattle's offense produced 176 total rushing yards and had a 100-yard rusher for the fourth time in the last five games. That has been the difference maker for the Seahawks as Wilson has not had to make all the plays with his arm or legs. The Chargers rank 16th against the run, giving up 106.4 rushing yards per game to their opponents. 100 seems to be the magic number for Seattle in recent weeks and after giving up 164 rushing yards in London to the Titans, this could be the game where we see the real LA Chargers stand up.
Seahawks 27, Chargers 20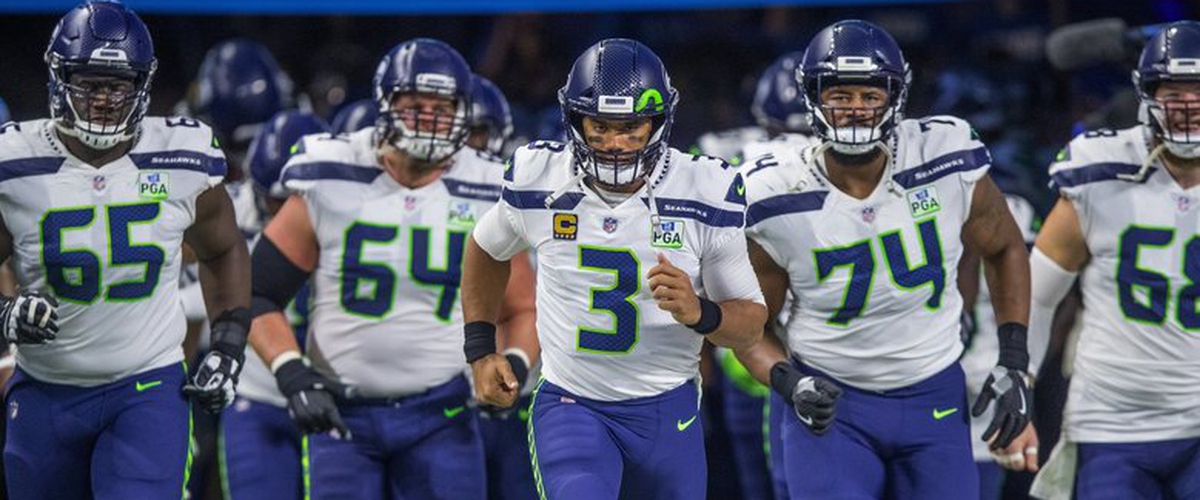 Los Angeles Rams (8-0) @ New Orleans Saints (6-1) 4:25 PM EST
If it were not for the Packers playing the Patriots on Sunday Night Football, this would likely be the game in its place. This has the ability to be an absolutely awesome aerial show, similar to what we saw when the Rams played the Vikings. Both of these teams have spectacular running backs with Los Angeles boasting Todd Gurley and the Saints having Alvin Kamara and Mark Ingram. But the run-heavy offense is likely to be abandoned in this game for New Orleans, and they will turn Drew Brees loose in the passing game. Meanwhile, the Rams will likely use Todd Gurley to open up the deep ball for Jared Goff who threw three touchdown passes in last week's win over the Packers. This is another tough test for Los Angeles on their quest to stay undefeated and it involves going up against one of the best quarterbacks in the NFL, but it is hard to deny how great the Rams have been this season and to 9-0 they go with a close win over the Saints.
Rams 35, Saints 32
Green Bay Packers (3-3-1) @ New England Patriots (6-2) 8:20 PM EST
Aaron Rodgers takes on Tom Brady for just the second time in his career, winning the first matchup 26-21 back in 2014. The Packers just went toe-to-toe with the best team in the NFL, the Los Angeles Rams and lost a close one potentially due to Ty Montgomery's fumble in the final minutes. Rodgers is looking for redemption on the road against a Patriots team that struggled to get anything going on offense against the Bills on Monday Night Football. Brady and company manufactured just 12 points through three quarters before James White's rushing touchdown in the fourth. If it were not for a lack of offense by the Bills, New England could have found themselves in the loss column. Foxboro is a tough place to play in, but Aaron Rodgers knows how to carry his team to victory and will likely have to do so this weekend. Monday's performance raised a lot of questions for me about the Patriots' offense which is why I am going with Green Bay in this one.
Packers 27, Patriots 24
Monday Night Football
Tennessee Titans (3-4) @ Dallas Cowboys (3-4) 8:15 PM EST
I really have low expectations for this game with both teams coming off the bye and playing in prime time. Both teams are coming off close losses in Week 7 and need a win to stay in their respective division races. The Cowboys have continued to play Jekyll and Hyde, unable to put together a win streak but also not going on a losing streak of more than one game. The Titans are still a questionable offense when it comes to scoring touchdowns, but certainly move the ball well on the ground to the tune of 164 rushing yards against the Chargers. They thoroughly dominated in the second half against LA, but scoring points continues to be an issue as kicker Ryan Succop is usually the one doing the scoring for the team. The defense held the Chargers to 47 rushing yards and will certainly have their hands full with Ezekiel Elliott this week. If Tennessee can successfully contain Elliott, then the Cowboys will be forced to throw with Dak Prescott who has failed to reach 300 passing yards in a single game this season. Either way, I still have not seen enough from the Titans' offense to make me believe they have a chance to win this game at home. But if it is a one-point game, hopefully head coach Mike Vrabel makes the right call and goes for the tie.
Cowboys 23, Titans 16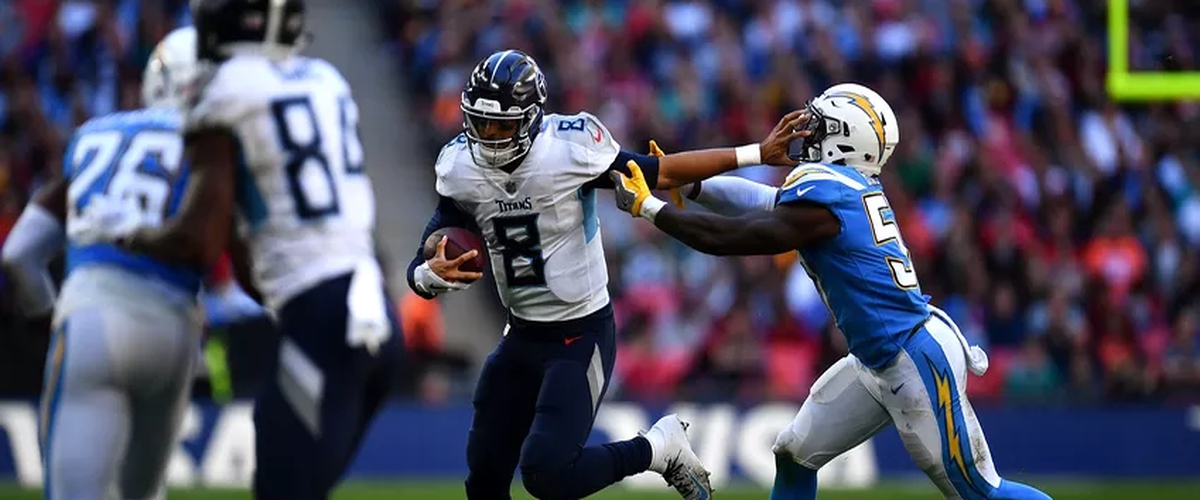 Questions or comments? Email [email protected] and follow @mtvhottakes on Instagram and Facebook to know when new stories are posted.
---