Stanley Cup Finals Preview: Knights Look to Storm Capitals, Win Cup in Inaugural Season
If you said in October that this year the Stanley Cup Finals would be a face-off between the expansion team Vegas Golden Knights and Washington Capitals, people would have thought you were crazy. But seven months later, that is the exact matchup we are getting this year. Whether it is a good series remains to be seen when it kicks off on Monday at 8:00 EST in Vegas. But one thing is for certain, one of these two teams will finish the season with their first ever Stanley Cup in franchise history.

Can the Golden Knights cap off their incredible inaugural season with a Cup? Will Alexander Ovechkin's first year in the Finals yield a Stanley Cup? Both teams come into this series with high hopes in what should be a series to remember for years to come.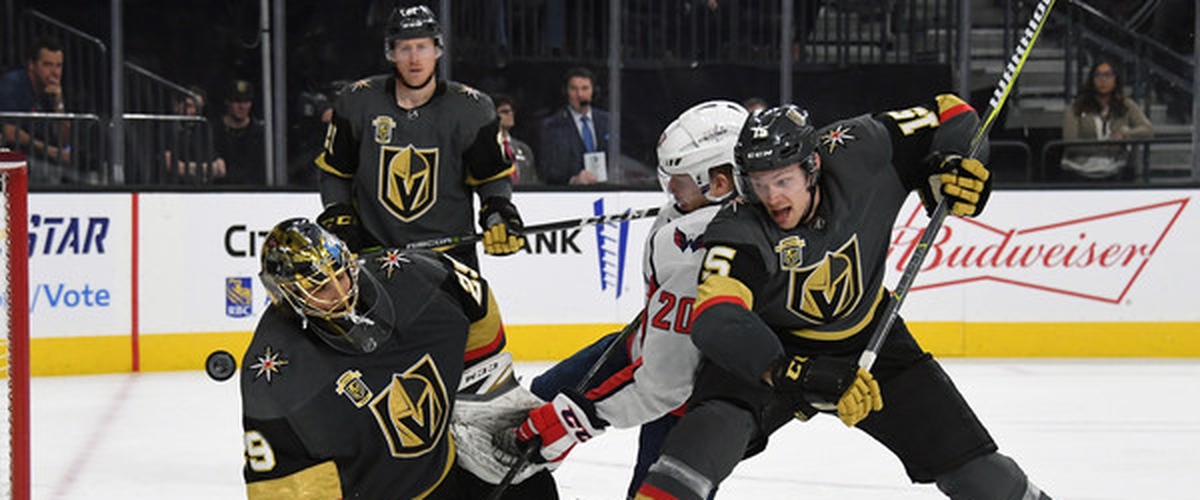 How They Got Here: Vegas Golden Knights

At this time last year, the Vegas Golden Knights did not even have a single player on their roster. It was not until June 21st when they drafted goalie Calvin Pickard from the Colorado Avalanche as what was thought to be their backup goalie. Instead, Pickard is now playing in the American Hockey League with the Toronto Marlies and Malcolm Subban is the backup for Vegas. Nonetheless, this was a Vegas team that was predicted to be the worst in the league given it was their inaugural season. Pegged at 500-1 favorites to win the Cup headed into the season, they were supposed to have a poor year and begin building for the future to contend a few years down the road. After they started the year 8-3-0, it was considered to just be a hot start and the team would eventually cool off, becoming basement dwellers. But that was not the case for this team as they continued to dominate their opponents and grit out tough wins to a division title at 51-24-7 and 109 points.

It did not come without hardship either, Marc-Andre Fleury went down with an injury which thrusted Malcolm Subban into the starting role. When Subban went down with an injury, it was Oscar Dansk that got the call-up to play in net. However, after starting just three games he went down with an injury as well which forced Maxime Lagace into the net until Fleury's return. Despite this rash of injuries, all the backups performed stellar over the course of the regular season to combine for a record of 22-11-3 on the year. Fleury went 29-13-14 in net this year for the Knights when he was healthy. When it comes to the playoffs for the Vegas Golden Knights, they have handled their opponents without much issue. They defeated the Los Angeles Kings in four games, the San Jose Sharks in six games, and Winnipeg Jets in five games to give them a postseason record of 12-3. They are a dominant 6-1 at gome this postseason and 6-2 on the road.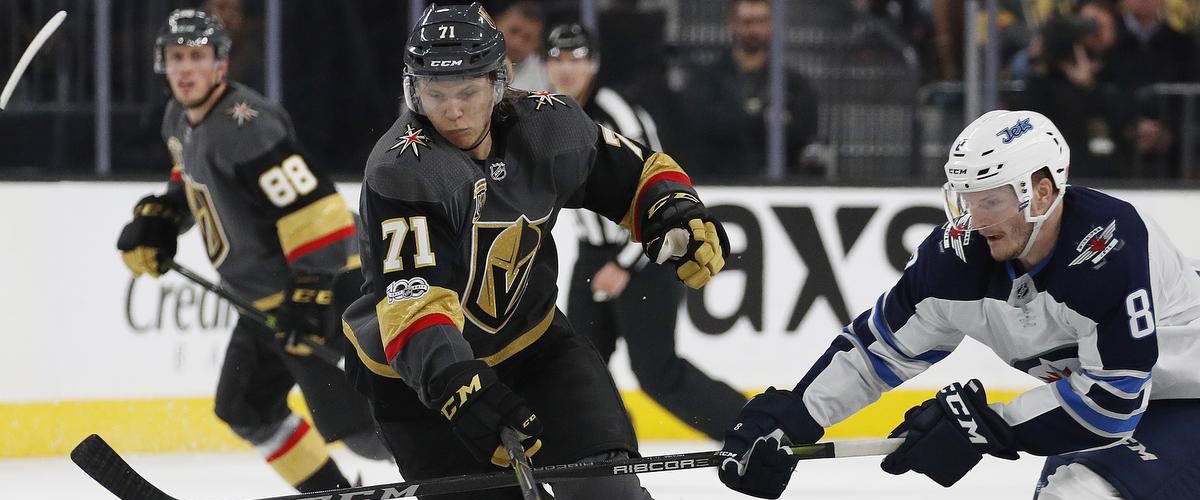 How They Got Here: Washington Capitals

This was the season the Washington Capitals finally lived up to expectations and made it to the Stanley Cup Finals. For the past three years they had failed to get out of the second round of the playoffs and their window for opportunity was slowly closing. After a slow start in October, Washington was an unwhelming 5-6-1 to end the month, but turned it around allowing them to yield a 49-26-7 record, finish with 105 points, and their third consecutive Metropolitan Division Title. Unlike the Vegas Golden Knights, the Capitals were a team was expected to contend for a Cup if they could get over their playoff woes. Superstar Alex Ovechkin has been a staple in D.C. for years and he will finally get his chance to play in the Stanley Cup Finals. Addtionally, they have a fair amount of talent on the team who are beginning to get up there in age. Players like Brooks Orpik, T.J. Oshie, Jay Beagle, and Matt Niskanen are getting into their 30s or are in their late-30s. Now is the time for the Capitals to get a Cup while they have the opportunity and still can.
It goes without saying that a huge reason for the Capitals success has been their goalie Braden Holtby. Despite splitting some time with Phillipp Grubauer later on in the regular season, Holtby went 31-15-4 as a starter with a 3.03 goals against average. With the Capitals hoping to ride the hot goalie into the playoffs, Grubauer got the start in Games 1 and 2 versus the Columbus Blue Jackets. After losing Game 1 and giving up four goals in Game 2, Grubauer was benched for Holtby who gave up an overtime winner which put the Capitals down 2-0 in the series. However, Washington stormed back to take the series with Columbus in six games and then marched on to defeat the defending champion Pittsburgh Penguins in six as well. After going up 2-0 in the Eastern Conference Finals against the Tampa Bay Lightning, the Capitals dropped their next three games which put them on the brink of elimination. Braden Holtby got hot and shutout the Lightning in Game 6 then Game 7 which gave the Capitals the series and their first trip to the Stanley Cup Finals since the 1997-1998 season. They are 12-7 this postseason with a 4-5 record at home and 8-2 record on the road.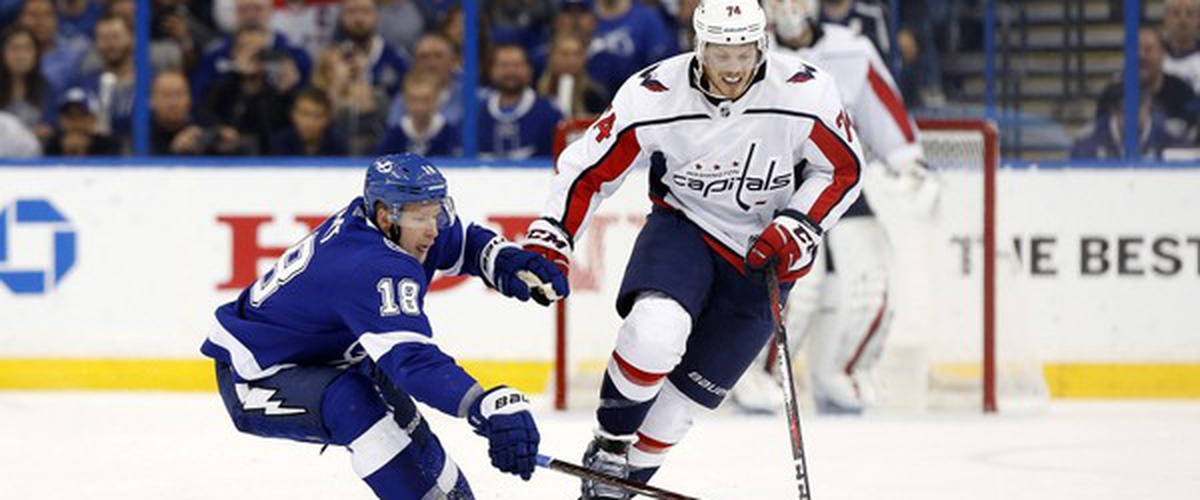 Vegas Golden Knights-Washington Capitals

Both of these teams come into the series riding on the backs of their hot goaltenders which is what playoff hockey is all about. Marc-Andre Fluery has been impressive all postseason long for the Golden Knights and has made some momentum shifting saves that have helped Vegas either have a chance to win or kept them on top late in games. This is a Vegas team that has overachieved in every way this year and whether or not it ends with a Cup remains to be seen. Regardless of if they finish on top or not this year, they still have been an impressive storyline to follow over the course of the season, and have plenty of potential for the future. The one thing that may give Vegas the edge in this series is the fact they have home-ice advantage for the Finals. The Golden Knights were an astounding 29-10-2 at home this year and with sellout crowds rocking the arena every night to cheer them on, it seems like a recipe for disaster for any opposing team that enters their building. It will be key for players like Johnathan Marchessault, Reilly Smith, and William Karlsson to continue to play at the high level they have played at this postseason to give Vegas a chance to take this series.

As for the Capitals, they could prove to be an opponent that could cause problems for the Golden Knights. Braden Holtby may be getting hot at just the right time after posting shutouts in back-to-back playoff games for Washington to get them to the Finals. If his stellar play carries over from that series and the Capitals offense can manufacture some chances that get past Marc-Andre Fluery, then Washington will have a strong chance at taking this series. Not having home-ice advantage could prove to be a good thing for this Capitals team that boasts a 8-2 road record this postseason. Vegas did go 2-0-0 against the Capitals in the regular season, but the way these two teams are playing right now we will have a competitive series. I fully expect the Capitals to challenge the Golden Knights a bit more than their past playoff opponents did, but the way Marc-Andre Fleury has been playing in the net all postseason and way this team has gelled together during the year leads me to believe the Golden Knights will end this historic season with a Cup.

Prediction: Golden Knights in 6.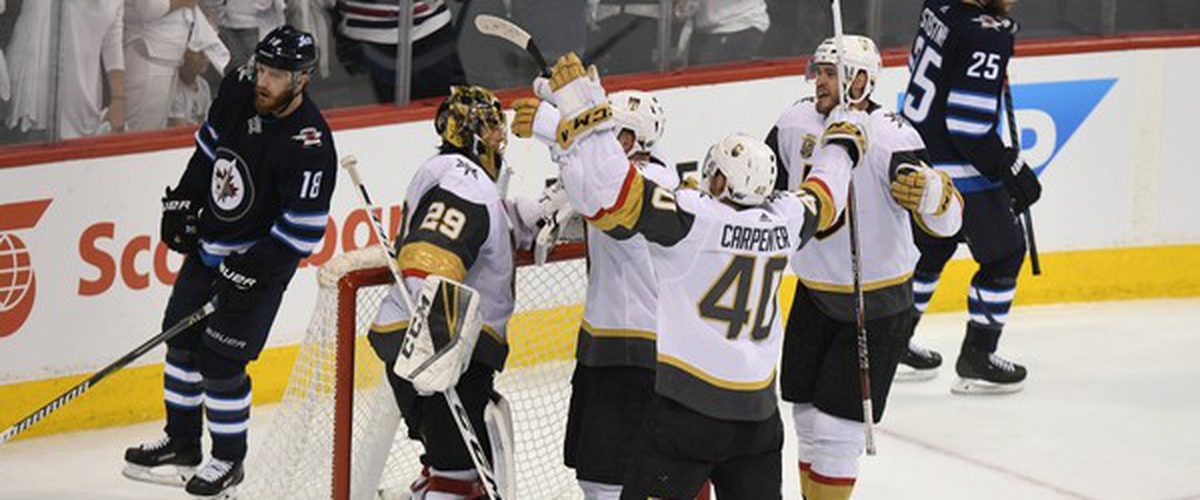 Questions or comments? Follow @mtvhottakes on Instagram and Facebook to know when new stories are posted and for more contact information.
---