MLB Top 10: Closer
It's been four years since "The Sandman" closed out his last game, and since then the door has been open to who the game's best closer is. Last season, we saw 11 closers convert at least 30 saves. We have seen teams go with closer by committee, while other had their guy all season long. Every manager wants that guy they know they can go to slam the door, but harsh reality of it is not every team has that guy, and in an age where the importance of the bullpen is rising, having the 9th inning guy locked down is of the utmost importance. Just look at the deals Aroldis Chapman and Wade Davis have received in the past two season.
The criteria for this ranking takes into account SV, K/9, ERA, ERA-, WAR, FIP, and Blown Saves.
10. Raisel Iglesias, Cincinnati Reds
Now I know some people would slide some other people into this slot here, but Iglesias played for one of the worst teams in baseball and made the most of his oppertunities closing out 28 games, while that might not seem that impressive he only blew two saves last season in the hitters haven Great American Ball Park. He's receiving a slight bad ball club curve right now, but his 10.89 K/9 and 3.20 BB/9 backs up this ranking. He posted a 1.11 WHIP. He posted a 1.8 WAR and looks to be a key to the bullpen of the future for the rebuilding Cincinnati Reds.
9. Edwin Diaz, Seattle Mariners
He's young and upcoming and the Mariners have a nice option at the back end of the bullpen. He finished 9th in saves last season, but he's only 23 years old. He blew five saves, but finished with a WAR of 1.0. He posted an ERA of 3.27 and a solid WHIP of 1.15. If he can command his pitches better he can make a career of closing out games. His BB/9 was 4.36, but he compensated with a 12.14 K/9. He has a promising future ahead of him and is looking like one of the game next big names as closer.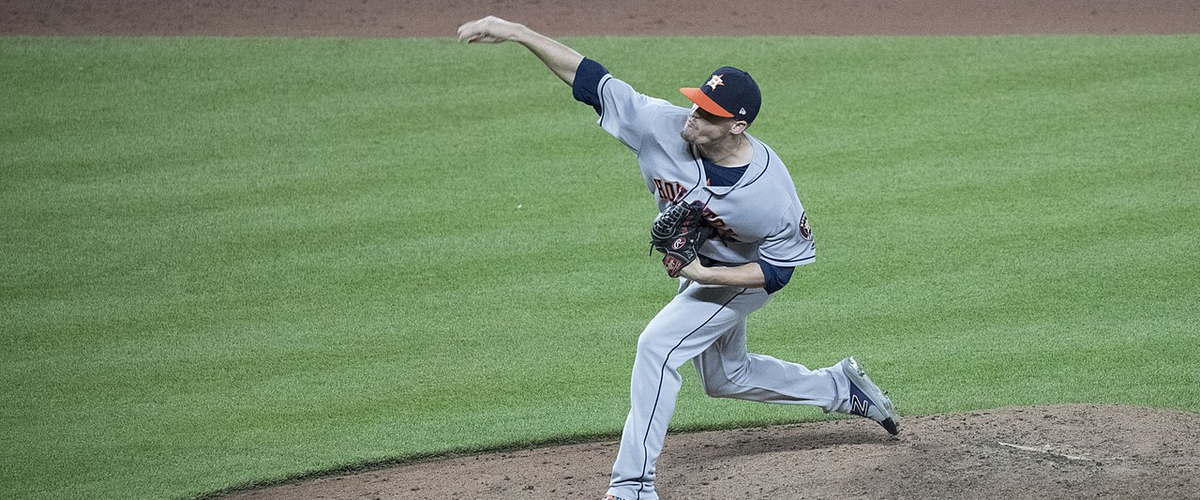 7. Ken Giles, Houston Astros
In 2016, the Astros went out and got themseves a closer, and while 2016 wasn't the most promising season, the Astros closer bounced back this season improving from the 4.11 ERA to a 2.30. He recorded 34 saves last season and looked like the player the Astros invested in. He posted a solid 1.9 WAR and a 1.04 WHIP. Giles was reliable last season only blowing four saves. He's listed in the middle as he could either remain in place on this list or end up falling. He posted a solid 11.92 K/9 along with a 3.02 BB/9.
6. Wade Davis, Colorado Rockies
Davis followed the money this offseason, and has been one of the best closers over the past couple seasons. However, he is moving to Coors Field which will present a new challenge for Davis who only blew one save last season. he converted 32 saves which was 10th in the league for the Cubs, and was the glue which kept their pen together. However, he is getting up there, not quite as old as some closers, but factoring in his new park and increasing age, it's hard to see him repeat as season where he blew only one save with an ERA of 2.30. His WHIP was 1.14 with a 53 ERA-. There were times last season where Davis appeared to let the grind get to him, but make not mistake Davis is still one of the games best closers. I'm ranking him this high because of the value he offered his team, and the one blown save, but would argue he could potentially slide towards the back end of the top 10.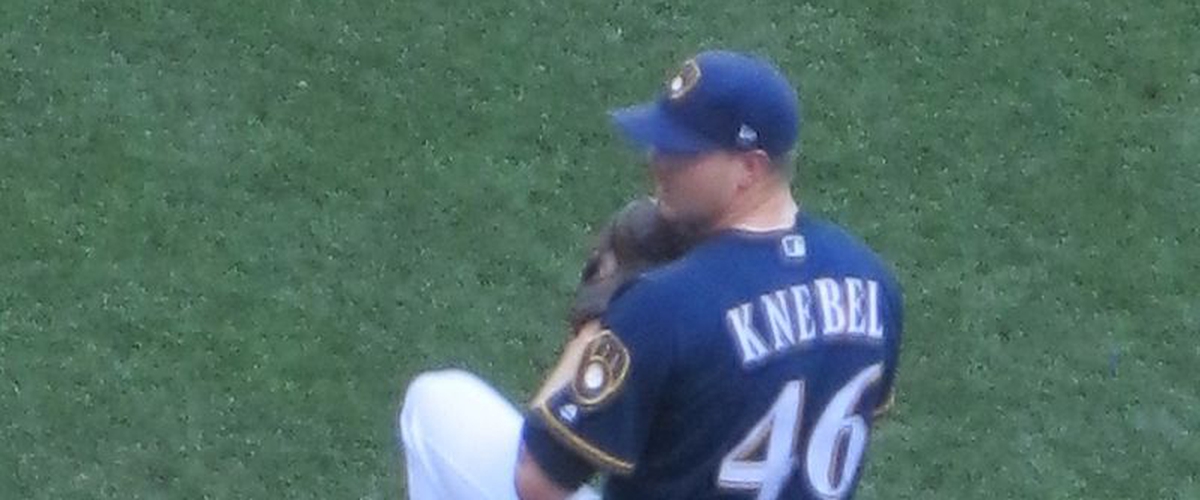 5. Corey Knebel, Milwaukee Brewers
The Brewers were one of the leagues suprise teams last season as was their closer Corey Knebel. He was only 1 of 3 closers who posted a WAR north of 2.5 the other two were Craig Kimbrell and Kenley Jensen. However, i have only seen one season of Knebel as the closer for the Brew Crew, but converting 39 saves last season push him into the top 10 for now. He looks to have solid tools to remain on this list with 14.92 K/9 last season, but like a number of closers on this list has a high BB/9 with 4.74 last season. He blew six saves last season, but posted a decent 1.16 WHIP and a stellar 1.78 ERA.
4. Alex Colome, Tampa Bay Rays
While Colome may not be a Ray by opening day he remains one of the games top closers. Last season he lead the league in saves and posted a solid 1.2 WAR. His WHIP was 1.20 and his ERA- 76. He's not quite the strikeout threat as some of the guys on this list, but posted a serviceable 7.83 K/9, he still needs to improve his command averaging 3.11 BB/9. The 29 year old in only his second season as the Rays closer has posted back to back 35+ save seasons. However, he has been one of the more reliable closers since converting to the bull pen.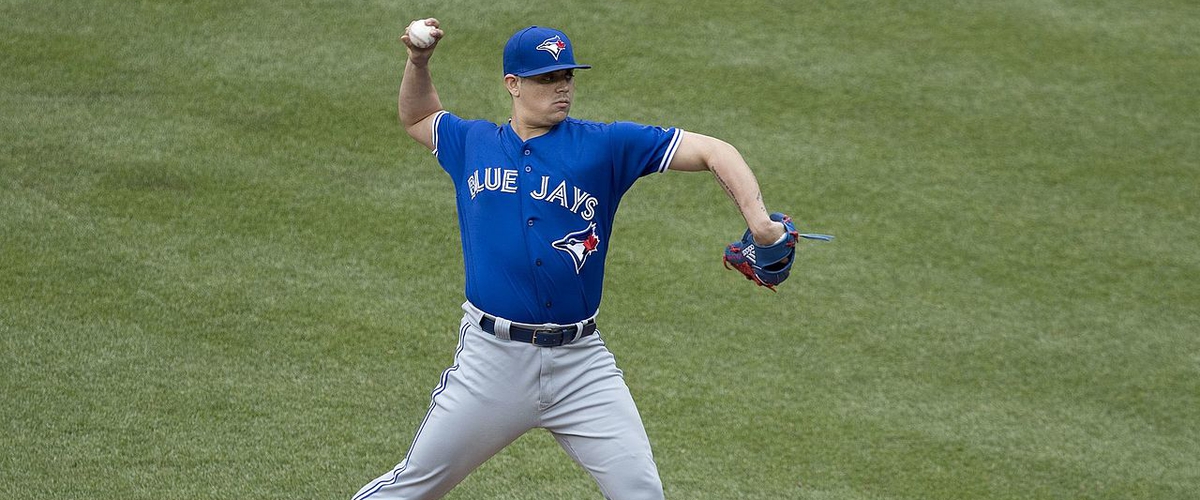 3. Roberto Osuna, Toronto Blue Jays
Only 22 years old, the Toronto Blue Jays have their closer of the future, already recorded 95 career saves, and he owns a solid 2.86 career ERA. He ranked third in WAR last season and 5th in saves with 39. He converted 39 while blowing 10, I am tracking Osuna this high because of upward growth. So this number may be a bit inflated, but at only 22 the potential is clear. He's convered 95 saves and only blown 19 in his career. He's still a work in progress, but last season posted a solid 11.67 K/9 and improved on his control lowering his BB/9 to 1.27. His WHIP was a solid .86, and is ERA- was 76.
2. Craig Kimbrel, Boston Red Sox
Make not mistake Kimbrel is one of the games best closers and he has been doing it for years, he have fallen behind the #1, but the gap between the players is still pretty close. One could make the arguement that Kimbrel is in fact the top closer in the game. He posted a solid 3.3 WAR last season which was only .3 points from our #1. His 32 ERA- was tied for the best among closers in all of baseball and his ERA was second with a stellar 1.42. He recorded 35 saves while blowing only four. He is aboslutely dominant posting 16.43 K/9 while only posting 1.83 BB/9. His WHIP was the best among closers at .68. He's already in the top 30 all-time in saves and has plenty of years ahead of him.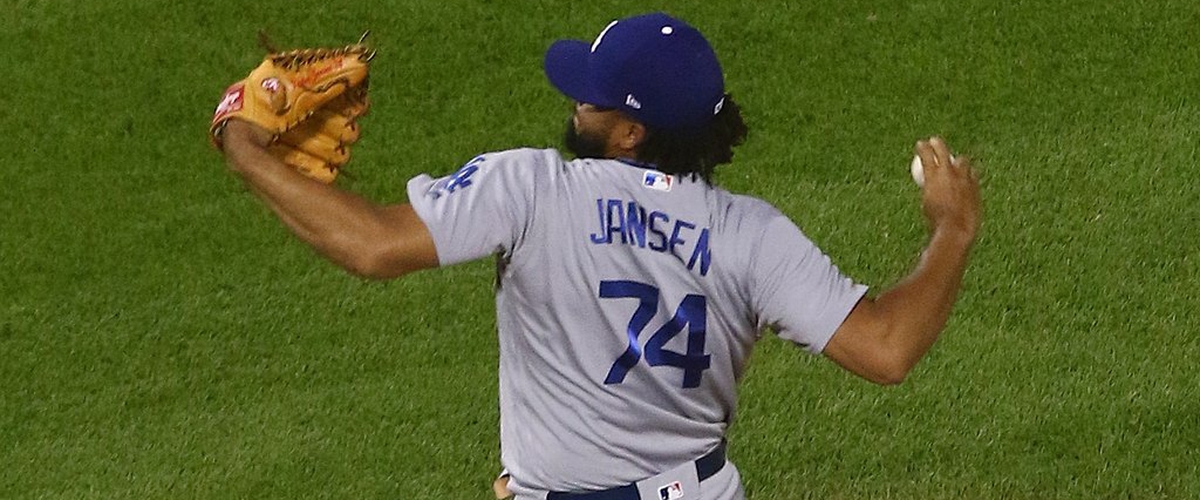 1. Kenley Jansen, Los Angeles Dodgers
By an eyelash Kenley Jansen is ranked ahead of Craig Kimbrell. While he started closing two seasons after Kimbrell, Jansen over the past four seasons has posted at least 35 saves and has put himself in the top 40 all-time. 61 saves all-time separate Kimbrell and Jansen, it's somewhat like the dominanace we saw between Hoffman and Rivera. While both still have a ways to go before they are on their level, it's not out of the realm of possibilities. He has been the cornerstone for the Dodgers bullpen. Last season he recorded 41 saves and only blew one. He posted the highest WAR among all relievers with a 3.6 WAR. He has been completly dominant over the past couple seasons. Last season he recorded 14.36 K/9. What's more impressive he is only averaging .92 BB/9. He posted a stellar 1.31 ERA, and a microscopic 32 ERA-. His WHIP was an impressive .75.