New Team, New Sponsor, New Blood - Gray Gaulding To Start At Martinsville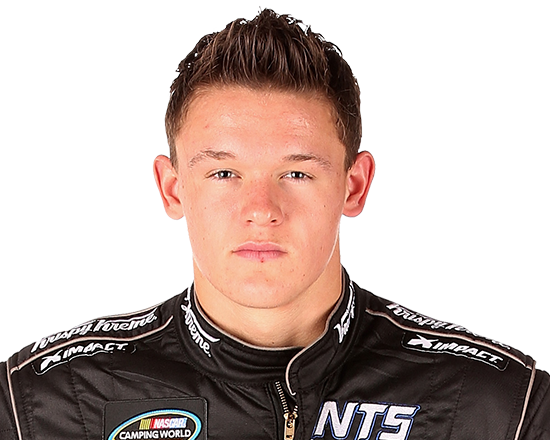 18 year old Gray Gaulding will be the youngest driver to start a race at Martinsville, moving up from NASCAR Next program.
18 year old NASCAR Next alumnus, Gray Gaulding will take the next step in his career making a debut in the NASCAR Sprint Cup Series (NSCS.) Gaulding will drive the No. 30 Feed the Children Chevrolet for The Motorsports Group (TMG) at Martinsville Speedway on October 30, 2016.
"It's exciting bringing a new partner into the series and to be making my NASCAR Sprint Cup Series debut at a track like Martinsville (Speedway) where we've had a really good history in the past is honestly unfathomable" said Gaulding.
The 18 year old tweeted out his excitement about his opportunity to drive a cup car
Along with their debut at Martinsville Speedway, Gaulding and the No.30 Feed the Children team will also make starts at Phoenix International Raceway on November 13 and the season finale at Homestead-Miami Speedway on November 20. 

"We are pleased to sponsor Gray Gaulding, the youngest NASCAR driver in the Martinsville field and one of the most promising and fierce competitors among the many legendary NASCAR drivers who have made NASCAR one of the most exciting sports in America," said the Hon. J.C. Watts, Jr., president and CEO of Feed the Children. "He's not only bold in his approach, he's also blazing new trails, and we at Feed the Children strive to do the same. Gray knows firsthand the value of family, especially the NASCAR family who has joined us in our work as we have brought disaster relief to those whose lives and livelihoods have been severely affected by Hurricane Matthew and all the subsequent flooding." 
Help take action and donate to end hunger by texting FEED30 to 41444.
---