NASCAR Opinion 2018: Refreshed, Replenished & Revamped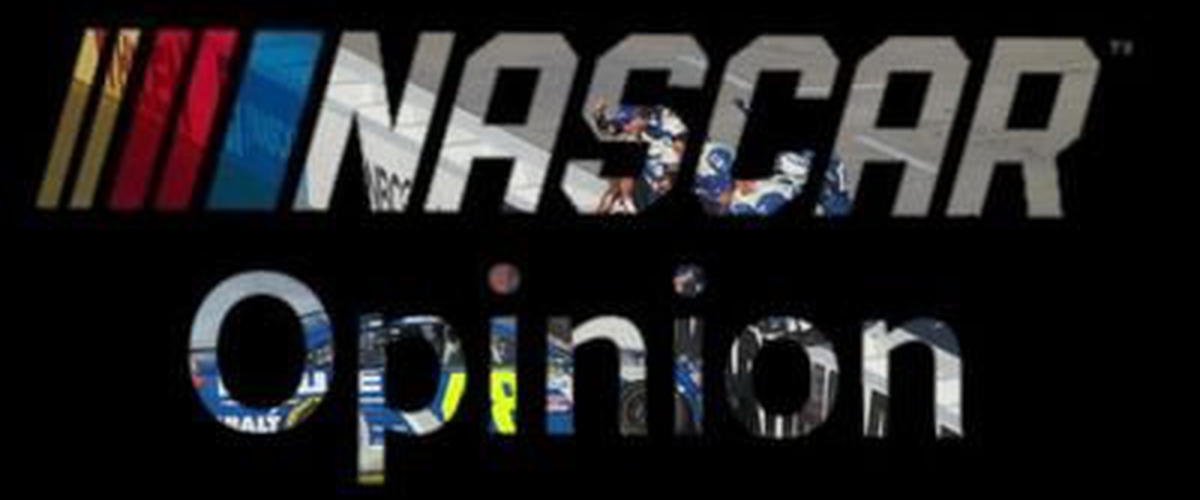 Welcome in #NASCARfamily! As the 2018 season quickly approaches, I wanted to take the time to inform all readers, followers, listeners, etc. that the NASCAR Opinion brand is expanding in 2018! Don't worry the same hot takes, opinions and predictions, will still be around but in a few different formats! In fact, if NASCAR is your passion or something you are interested in, you'll love this brand in 2018!

You may be asking why? Well, I am here to inform you! First, a little about me! My name is William Richard, the owner & creator of NASCAR Opinion! The brand was started back in 2014, with the purpose to create a voice in the wonderful world of NASCAR! I have watched NASCAR since 2002, and along the way, it has become my passion! Seeing stock cars around the racetrack whether in person or on TV has become a more than a tradition, but a lifestyle! My goals are to eventually work for the sport, but for now... my goal is to create the best content surrounding the sport! But enough about me, let's learn about the brand!

In addition to gaining a voice, the NASCAR Opinion brand was built with the purpose of covering the sport from the fan perspective! Aside from that, I want to give REAL coverage of the sport! Nothing sugar coated, nothing pre-programmed. Instead of the same old "everything's great" to quote Kyle Busch, I want to provide a more realistic view of the sport. Whether that means disagreeing with you completely, or saying exactly what was on your mind, the goal has never faltered. The brand has been built on Twitter (@nascar_opinion) & my former blog under the same title. In 2017, the brand added the NASCAST, the official podcast of NASCAR Opinion! This podcast can be heard on SoundCloud by searching NASCAR Opinion! Now that we have the basics covered, let's see what new formats & surprises are coming in 2018!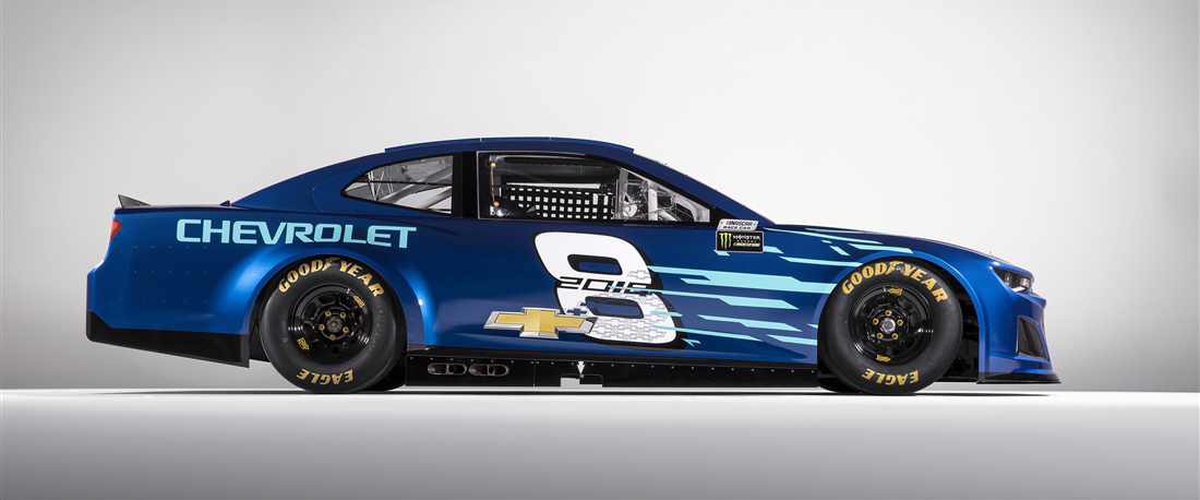 As the second season of the NASCAST kicks-off, there are a few major expansions the brand is adding! First off, this blog! After taking a year long hiatus from blogging, I have decided to go back to my roots and reach people through words (typed that is). While the podcast will continue weekly, there is nothing like sharing true feelings and thoughts through a story or text! So make sure your reading glasses are ready, because NASCAR Opinion is back in the blogging game!

Secondly, more social media involvement! NASCAR Opinion is creating a YouTube page with content either weekly or bi-weekly! Sharing video content is another great platform that NASCAR Opinion is expanding to in 2018! In addition, NASCAR Opinion will start hosting weekly Twitter discussions & Periscope live casts! Every Thursday be on the look out for a weekly topic for discussion on Twitter at 7pm! To keep the night going, an hour later at 8pm, there will be a Periscope live to Q&A's, discussion, etc. Make sure you're ready for a great conversation every week!

With more social media platforms, also comes more involvement! NASCAR Opinion will now add Facebook to the platform list, and put more effort towards Instagram (NASCAR OPINION) in 2018! Each week, you can expect posts about race weekend previews, winner predictions, favorite (insert track) moments, and throwback Thursday's! Lastly, NASCAR Opinion will be adding a "Fan of the Week" & "Driver of the Week" highlight! Every week I'll pick a fan or follower & ask them a few questions! This person will then be highlighted on all social media platforms! The same will occur with the "Driver of the Week", where one NASCAR driver will be picked and facts/mini-bio will be discussed! With these new ideas in mind, the goal is to reach more fans, more effectively, and more consistently!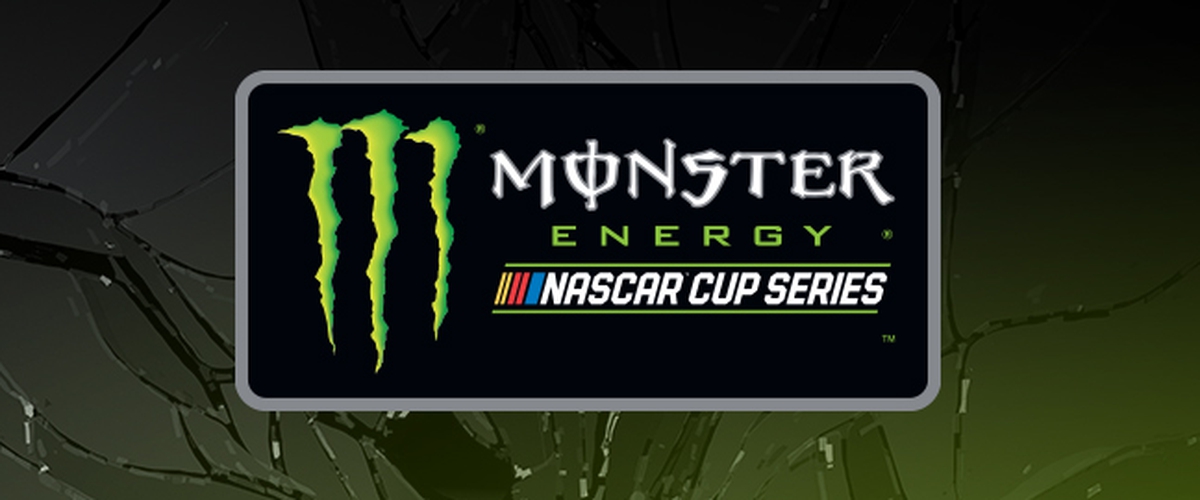 So, as you can see, this year will be a busy one! All I ask is that you bare with me as I adjust to expanding the brand! NASCAR is my life, my passion, and my goal is to create my own outlet! As always, never be afraid to share an opinion, idea, thoughts, questions, advice, etc. All I can do is grow and get better! Thank you for your support thus far, and support in the future! I truly appreciate you all, and hope this year can spark something new! With that said, thanks for reading, have a great day!
Social Media Platforms:
Twitter: @nascar_opinion
Facebook: NASCAR Opinion
Instagram: NASCAR OPINION
YouTube: NASCAR Opinion
Periscope: NASCAR Opinion


Monday:
-NASCAR Opinion Blog Published & Posted
-Race Weekend Review, Twitter, Instagram, Facebook
Tuesday:
-Casual commentary & news update if needed
Wednesday:
-Fan of the week announced on Twitter
-Driver of the week announced Twitter, Instagram, Facebook
-The NASCAR podcast is released on SoundCloud
-YouTube Video is uploaded to page
Thursday:
-Throwback Thursday on Twitter, Instagram, Facebook
-Twitter Discussion at 7pm
-Periscope live at 8pm
Friday:
-Race Weekend Preview (all 3 series) on Twitter, Instagram, Facebook
-Race winner predictions (all 3 series) on Twitter, Instagram, Facebook
-Favorite (insert track) moment on Twitter, Instagram, Facebook
-Casual race commentary of lower division races if scheduled
Saturday:
-Casual race commentary of lower division races if scheduled
-Live coverage of Cup race for Saturday events
Sunday:
-Live coverage of Cup series events
Photo Credits: NASCAR.com