The Nashville Predators will tangle with the Arizona Coyotes in the reformatted NHL playoffs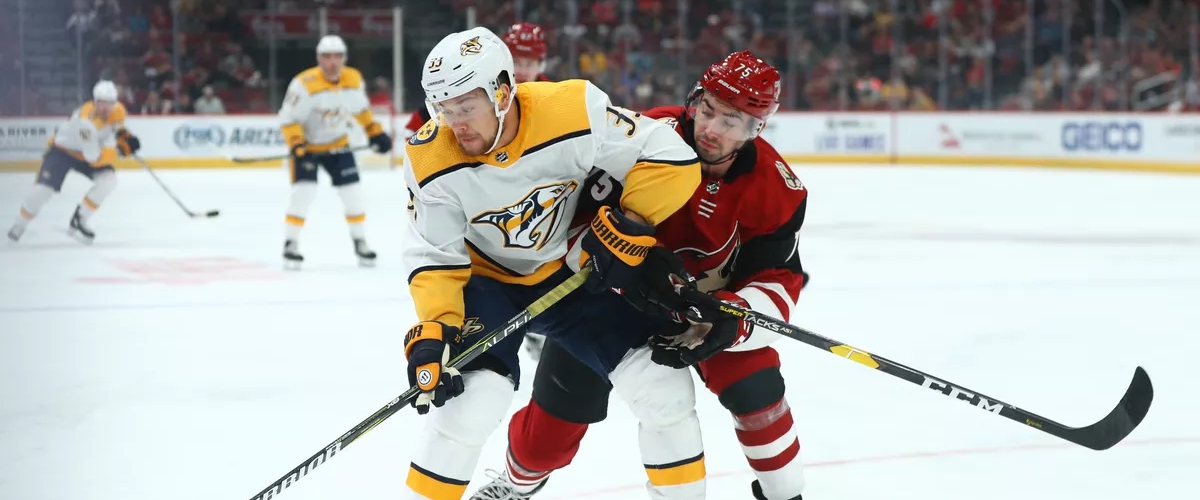 Finally! Some news regarding how the NHL 2019/2020 season will be finished!
After nearly three months of waiting around hoping that the league would figure out a safe way to conclude this campaign, commissioner Gary Bettman announced Tuesday afternoon that hockey would be returning with a 24-team playoff, forgoing the remainder of the regular season.
While teams and fans should be relieved that there is now a plan in place to get things wrapped up, a time table to get the playoffs underway and get teams back together and practicing remains unknown.
The Nashville Predators can begin preparing for what is being considered the 'qualifying round' of the new format as they will face the Arizona Coyotes in a best of five series at a neutral site.
The Preds won one and lost one against Arizona before the season was put on hold. Nashville lost 5-2 on the road early in the season and won 3-2 at home just before Christmas.
It is going to be quite difficult to have a prediction heading into this series since the teams haven't played a game in such a long time, so, I will wait until the two at least start practicing again.
Although the neutral site for the matchup has yet to be decided, it won't matter with no fans in attendance.
The good news, folks, is that we will once again have hockey on our televisions very, very soon!