This is the end of the Pekka Rinne era in Nashville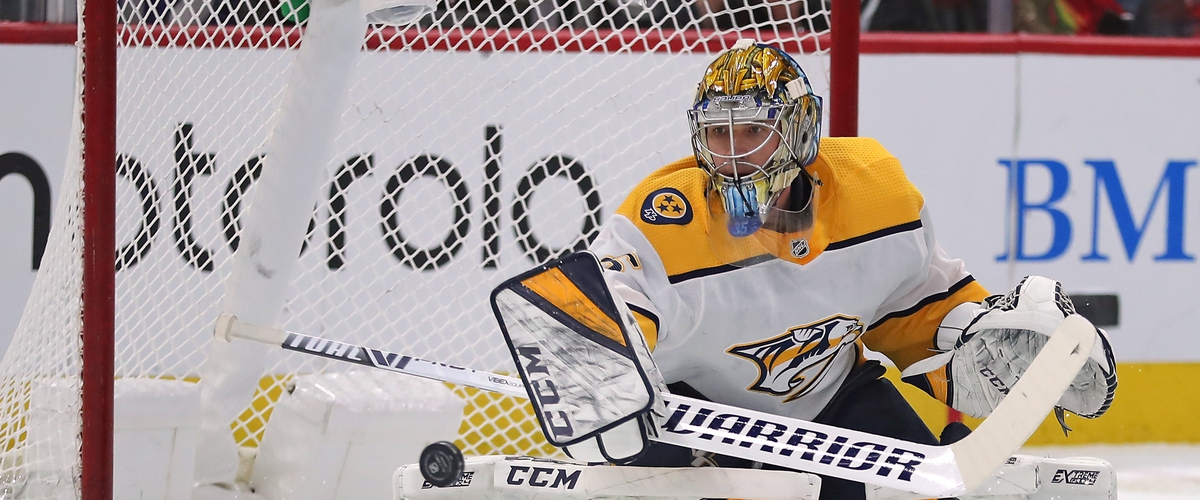 Sadly, after 14 years, it seems that the mighty Pekka Rinne is nearing the end of his career. The Nashville Predators shot-stopper for over a decade has been relegated to back-up behind promising Finnish goalie Juuse Saros.
The stats and games played prove my point in full. For the first time in his career, Rinne has a save percentage below .900 - .895 right now - has played fewer games than Saros, and other than the lockout delayed 2012/2013 shortened season, is on pace to appear in the fewest games of his career since becoming the regular starter.
This dip in form is not a surprise because Rinne is now 37. Most goalies - unless you're King Henrick Lundquist - don't enjoy NHL career's this long or successful.
The change from Peter Laviolette to John Hynes as head coach has seen Rinne's role reduced even further. So much so in fact, Pekka has played in just five games since February 1.
I have been a huge fan of Pekka Rinne ever since he took over, but sadly, even the greatest players can escape Father Time.
The Preds are in good hands with Saros for the time being, but they could be looking for a back-up come the summer.
To see Rinne end his career with his worst statistical season would be incredibly disappointing, and I want him to get a Stanley Cup, but I don't see him making it past next season at the max.
---