Nashville SC: A 0-0 draw was the best result we could ask for against New England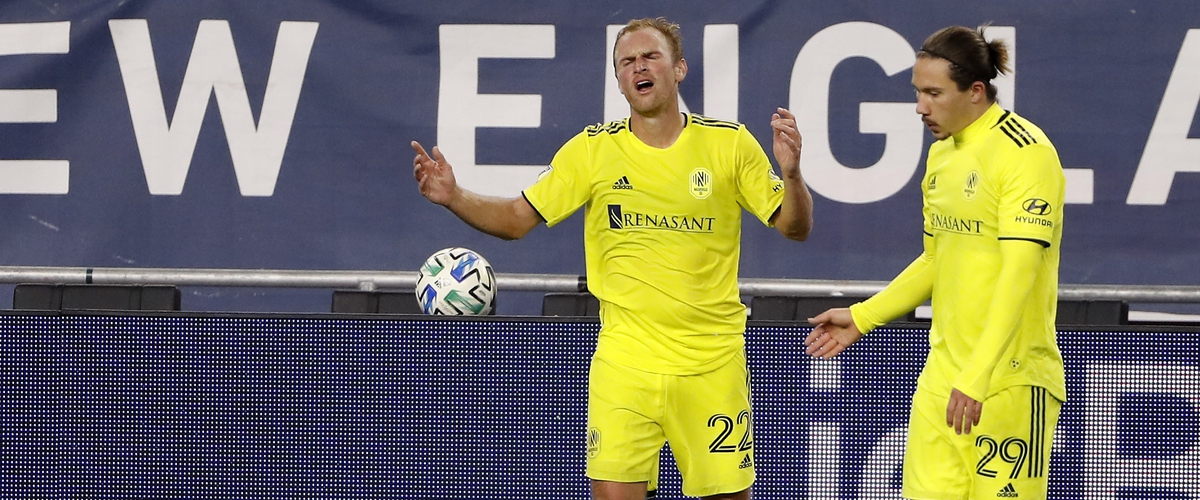 Missing 80 percent of its forwards, an injury-ridden Nashville SC had to fight and claw to get a point in Foxborough against New England Revolution on Saturday night. I think fans across the Music City can agree, a 0-0 draw was probably a bit unfair to the hosts, but was certainly the best result Nashville could have asked for.
For an expansion team that has struggled to score goals all season and with a midfielder - Derrick Jones - starting as the striker, the only way NSC likely would have scored is the way they did almost score.
Off of a free-kick early in the second half, Walker Zimmerman's headed effort deflected off of a New England player in the box, forced a tough diving save out of keeper Matt Turner, and nearly spun in off of another stray foot in the area.
Nashville had just four shots total in the match (of which only one was on target), 34 percent possession, and were double up in total pass attempts and completion (528 to 226 attempted).
Slowly but surely, Joe Willis is having a career year in net for manager Gary Smith. With his clean sheet in this match, Willis has now set a career-high for clean sheets in a single MLS regular season.
Willis' recorded five shutouts during the 2016 season with Houston Dynamo and the game on Saturday night gave him his sixth clean sheet in 14 matches. Willis also has his best 'goals allowed per 90 minutes' averaging just one per match.
Nashville will host Minnesota United at Nissan Stadium on Tuesday night with fans in attendance for the first time since the inaugural match!
I am one of the lucky few who will be in attendance, but I am not hoping for a 0-0 draw! Fingers crossed Nashville gets some players back healthy today and early tomorrow!
---