Nashville SC: Follow Dax McCarty's example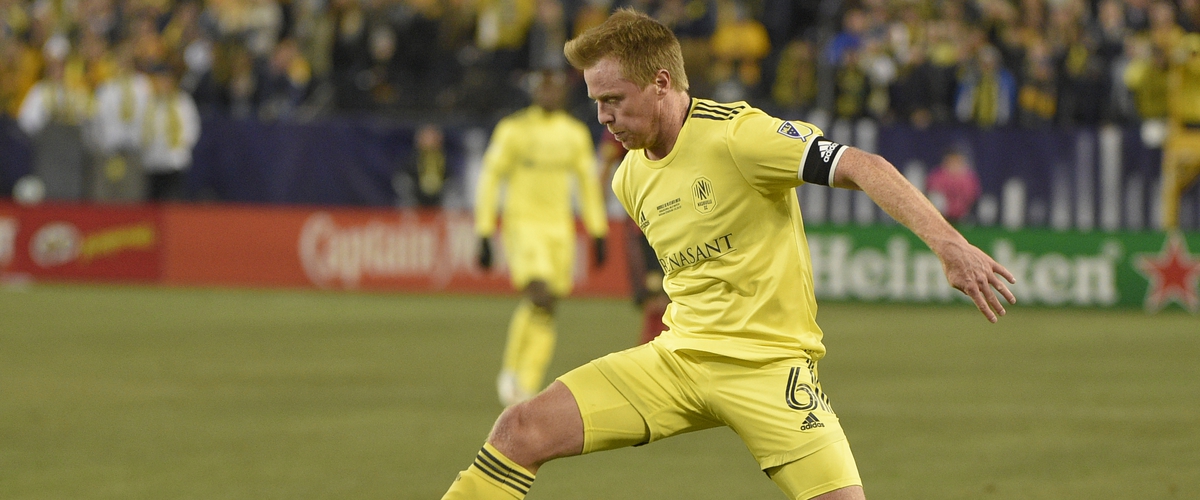 Nashville SC is just five weeks away from beginning its first season in Major League Soccer. Following a competitive expansion draft with David Beckham's Inter Miami FC, Nashville will look to kick off their campaign in the United States' top flight with a win over Atlanta United at Nissan Stadium.
Dax McCarty will be fundamental in helping this club to succeed right from the beginning.
The United States international player has 15 years of experience in the MLS which will prove crucial during preseason training and helping head coach Gary Smith get his team established in the new league.
"I'm telling the younger guys on the team that our expectation is to win," McCarty told media members during the MLS Media and Marketing Tour in Los Angeles last week.
"I think I would be doing myself and my new city and our fans a disservice if I was going to sit here and [say], well, making the playoffs would be a successful season for us. Because I've never once in my career, even when I was young, believed that just making the playoffs was ever a measure of success."
Nashville and McCarty have a clear roadmap to follow when it comes to early success in this league.
Referencing the Seattle Sounders during its inaugural season in 2009, Atlanta United in its MLS title run during its second season, and LAFC's record-breaking campaign this past season, NSC can play a little copy cat and establish themselves as a legitimate contender early on.
Dax has been with four MLS clubs and has seen the league grow from a low-budget, semi-professional league to a league that attracts some big names from around the globe.
McCarty should be and most likely will be the team's captain when the season begins at the end of February and with him, this team can make a run for a playoff spot.