Nashville SC player ratings from their first MLS win over FC Dallas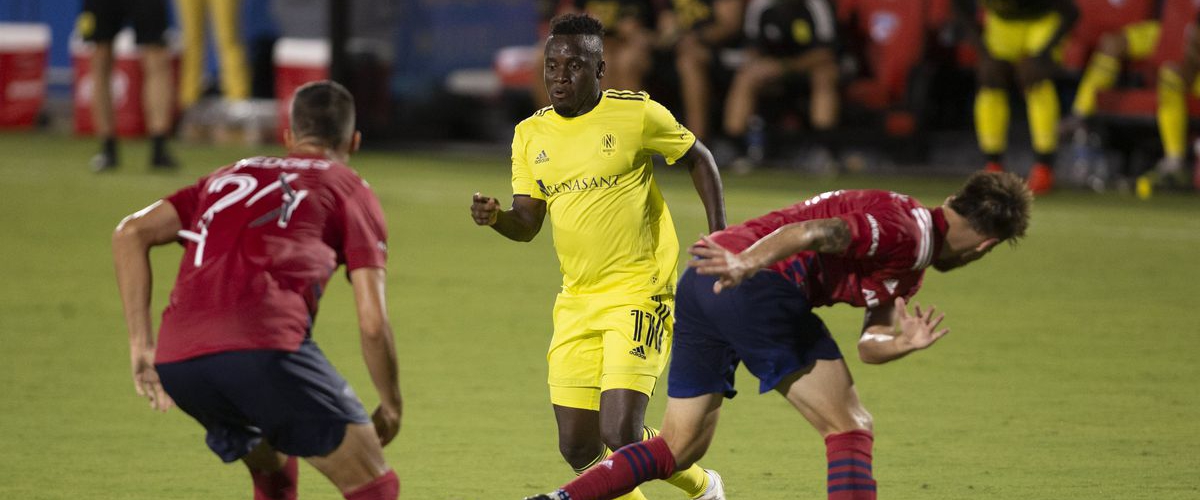 Nashville SC has three points and are no longer last in the Eastern Conference standings!
It certainly was a great feeling waking up on Thursday morning knowing that Nashville won their first MLS match in club history on the road against a very good FC Dallas squad.
NSC struggled to maintain possession and create chances, but it was super substitute David Accam who found the breakthrough in the 86th minute.
Who stepped up for Nashville and who struggled? Here we take a look at the ratings of each player who featured in this match.
Goalkeeper Joe Willis: 8.5/10
The goalkeeper who has spent nine seasons in MLS was impressive in his first appearance since a 1-0 loss to Portland Timbers in early March.
The shot-stopper who just turned 32 on Monday made five saves including a couple of clear cut chances from the hosts. Willis did a wonderful job communicating with center backs Walker Zimmerman and Dave Romney. Let's see more performances like this in the coming weeks Joe!
Right back Brayan Beckeles: 5.8
In his debut with Nashville SC after spending three years with Necaxa in Liga MX, the fullback struggled to deal with the high octane Dallas attack.
He was shown a yellow inside a half hour and looked uneasy both on and off the ball. Starting Beckeles instead of Eric Miller appeared to be an experiment that backfired on coach Smith.
Center back Walker Zimmerman: 8.3
The figurehead in the Nashville defense showed no rust in the return to play as he commanded the club to their first ever win and clean sheet.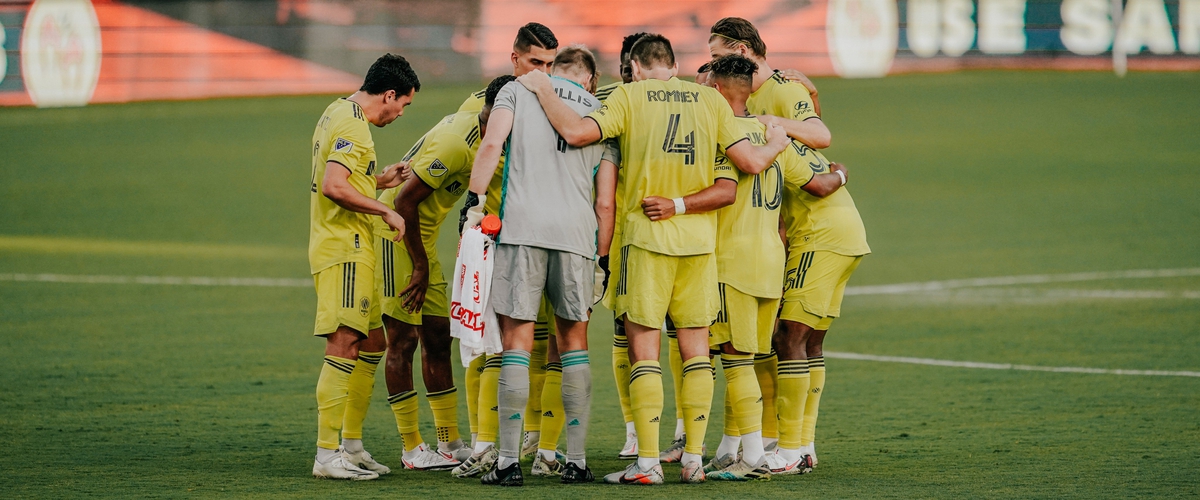 Zimmerman saved the team with a clutch block in the box halfway through stoppage time. That contract extension is looking like a genius move after this showing from Walker.
CB Dave Romney: 7.3
For 80 percent of the match, Romney was great. He was confident tracking back to help - he had five clearances, six recoveries, and three interceptions - and pushed forward to help distribute the ball from the back the few times NSC had the ball.
The yellow card in the 57th minute was careless and unnecessary and he initially had trouble dealing with the pace of Dallas substitute Paxton Pomykal.
LB Daniel Lovitz: 6.5
Lovitz was fine in this match, but after 90 minutes, it's hard to think of any truly significant contributions he had on offense or defense.
He did have a few decent crosses in to the box, but not much else.
Central defensive midfielder Dax McCarty: 8.0
The captain was sharp throughout this match. He was credited with the assist on the Accam goal and did well to help both Anibal Godoy and the center backs cover the Dallas attack through the middle.
The leader of this new franchise has been consistent through his first three and continues to be a big part of the defense as well.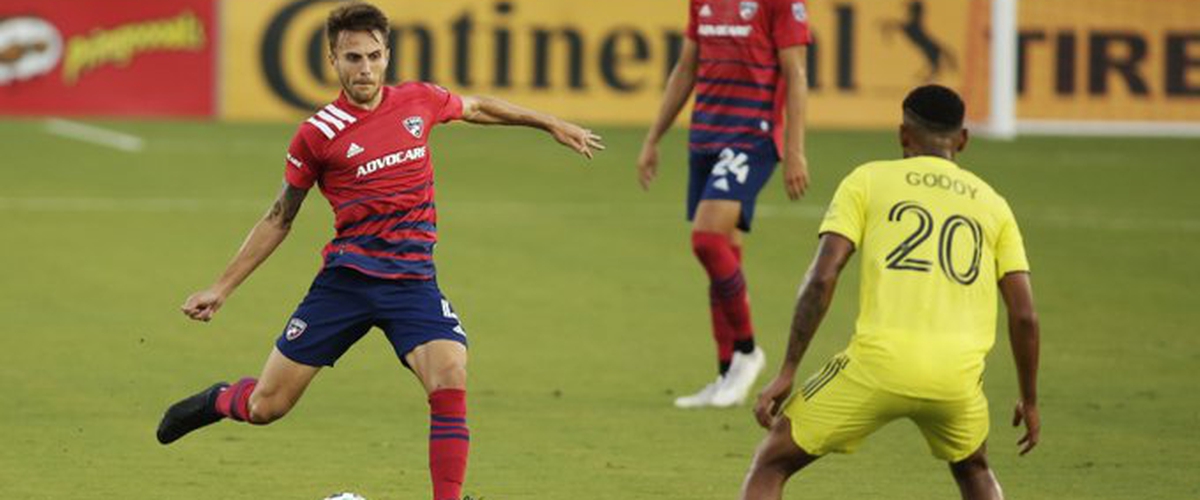 CDM Anibal Godoy: 7.6
The same said about McCarty can be said of Godoy. He had three tackles - two near the midfield line - and had three interceptions as well.
His passing chart shows that he was always looking up field to distribute the ball and was rather accurate on the night.
Right winger Daniel Jones: 6.1
Jones was a surprise for me in the starting XI. He started in the middle and gradually traded spots with Hany Muhktar who was much better behind Daniel Rios in the middle of the formation.
Jones looked rusty and was taken off in the 75th minute.
Central attacking midfielder Hany Muhktar: 7.2
Muhktar is such a fun player to watch. Once he settled in to the match, he was dribbling like himself and running from box-to-box despite the suffocating Texas humidity bearing down.
If he can link up with the wingers and striker with consistency, the goals and assists will come for this guy.
LW Randall Leal: 6.7
Leal desperately wanted a goal in this game. He had a good chance in the 34th minute, but it wasn't a memorable performance from the Costa Rican international.
Striker Daniel Rios: 6.4
Nashville still needs more help at the no. nine. Daniel Rios made his MLS debut at striker and was unremarkable.
He had one shot all match which went off target.
SUBSTITUTES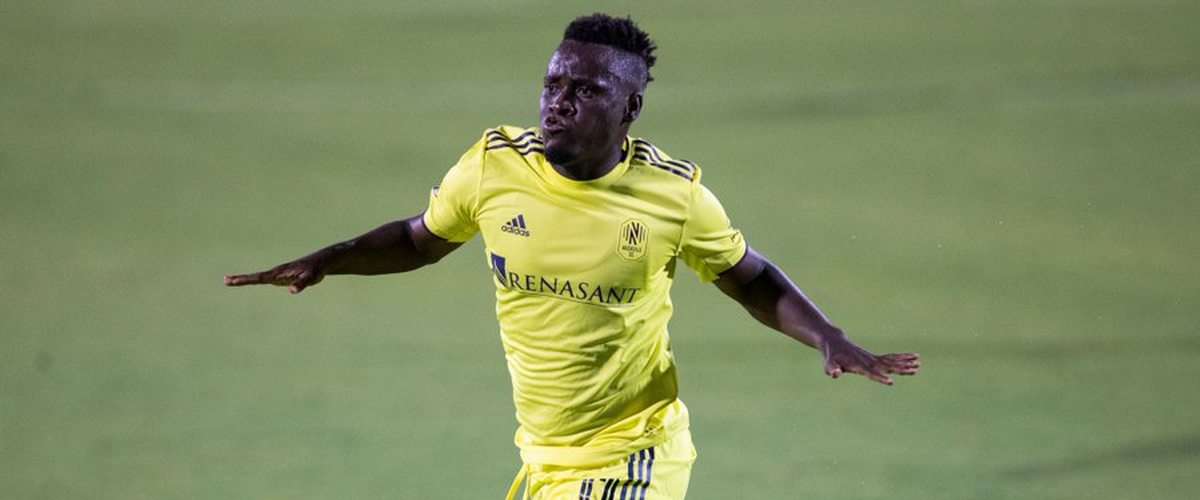 RB Alistair Johnston: 6.5
It was an impressive debut for the former college player Johnston. He was disciplined keeping his position in the formation and helped the defense keep that clean sheet.
Striker Abu Danladi: 5.9
It was a forgettable performance from Danladi who replaced Rios at the same time Johnston replaced Beckeles in the 67th minute. He completed just four passes and didn't have a shot on goal despite getting over 20 minutes on the pitch.
Striker Dominique Badji: 5.5
Against his former club in just over 15 minutes, Badji had another poor showing for NSC. I was critical of him in the first couple of games and once again in Texas, he did not contribute.
He did not have a shot and completed just two passes.
LW David Accam: 9.0
How can the hero not get a high rating for the way he played? The first game-winning goal for Nashville SC will forever belong to David Accam and it is well deserved. The deflection on the shot helped a lot, but the run, the vision, and determination from the sub saw the ball in to the back of the net.
Put him back in the starting XI for Sunday Gary Smith!
CAM Matt LaGrassa: 6
LaGrassa was very quiet in his MLS debut. He contributed with a block but was rather quiet in the dying minutes of the match.