Nashville SC stretch the legs in their first training session in nearly two months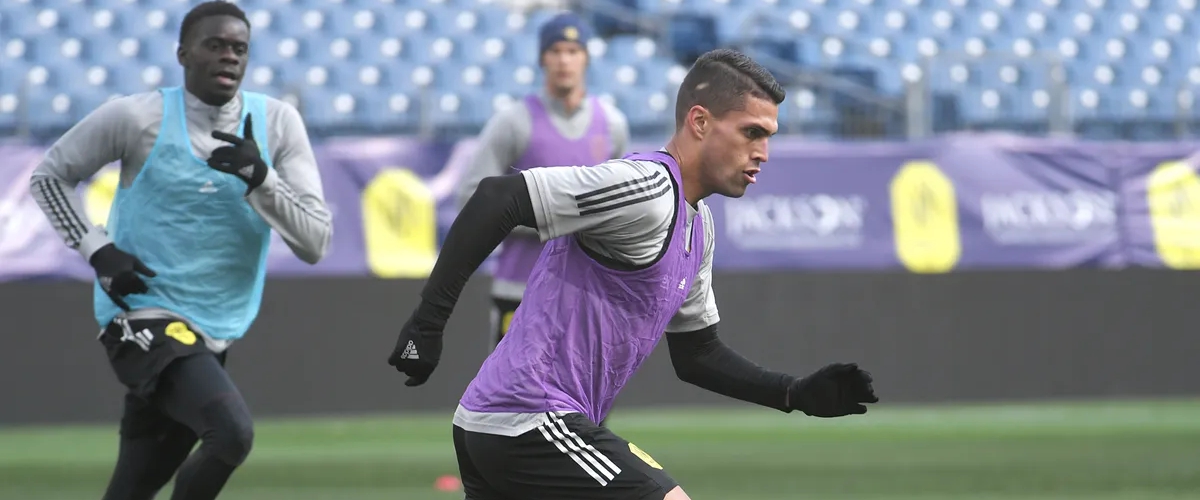 It may be a small step, but it is a step in the right direction. On Thursday afternoon, Nashville SC players were allowed to return to their temporary facility at Curry-Ingram High School to begin training for the MLS season to restart.
It was the first time the players were allowed to train at Curry-Ingram since March 12th when Major League Soccer halted all activities due to the spread of the coronavirus and although the dates for matches returning have not been set, this is a good sign of what's to come.
The Bundesliga is the first huge European soccer league to officially announce plans to restart the league campaign and with the spread of COVID-19 starting to slow in the United States, we could begin seeing professional soccer in just over a month.
"The phrase that makes the most sense is this is the first baby step toward getting back to a normal routine," Nashville captain Dax Mccarty told the press earlier today. "It's not a return to games, it's not even a return to team training, these are individual workouts. The best part of all of this is we get to go back to our team facilities, which in my estimation are – in terms of the fields – some of the best in the league."
Getting the team rapport back and building solid chemistry moving forward is paramount for NSC, however, since these are individual training/workout sessions, the players can not work on that. If these workouts go to plan, we could start to see small group training restarted inside a week or two, but we are still a little ways off seeing everything return to normal.
Although very few details are being made regarding the return to training today - the Nashville SC social media accounts have not posted about it - I am very excited that the team is getting some practice in and we will see MLS again pretty soon.