Nashville SC: The wait for soccer continues in the Music City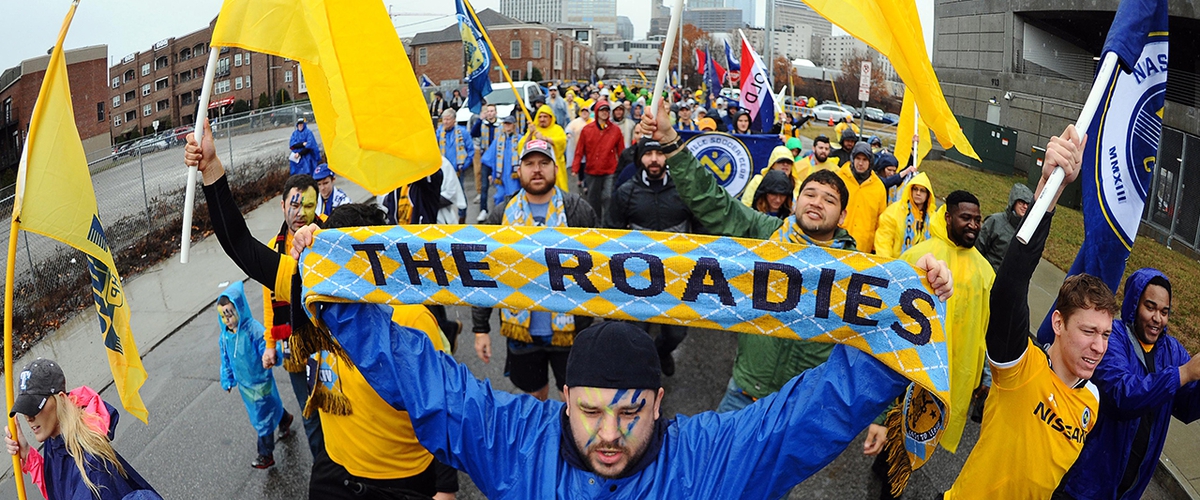 Disappointed. Frustrated. Sad. Worried.
There are many adjectives that could describe the feelings of Nashville SC fans in and around the capital of Tennessee. But for now, I would say the best word to use is dejected.
On Thursday morning, NSC and Major League Soccer announced the franchise in its inaugural season in the top flight of American soccer would not be participating in the 'MLS is Back' tournament in Orlando after nine players tested positive for COVID-19.
"In what has been a challenging year, and in an uncharted environment created by the Tornado that devastated our city and COVID-19, this is another big disappointing outcome for Nashville SC and its supporters," CEO Ian Ayre said regarding the decision made by the league.
Let me remind all you neutral soccer fans out there that Nashville played just two matches before the season was put on hold (losing both), had to deal with a tornado that swept through the city in early March destroying a couple of players' houses, are having trouble getting construction started on their stadium, and are now unable to play in this very important tournament.
I have been hesitant to get my hopes up for the future of the club for all these reasons and some that I chose to omit, but now, I am afraid the club will not survive past the end of this horrible calendar year.
The Nashville SC board has done everything they possibly can to keep the team afloat and the unprecedented events that are out of their control are going to derail all their hard work.
There is a lot more that I can say regarding the situation and while I am frustrated by the news, I understand the reasoning solely based on what happened with FC Dallas getting sent home late last week.
It is hard to comprehend that this many players have fallen ill in the so called 'Orlando bubble' and it will be interesting to see what the future will hold in the coming days and weeks.
Will Nashville be able to play when the tournament ends in August and the regular season is primed to resume? Will they be able to train in the next month? Most importantly, when will the players be able to return home safely?
For now Nashville Roadies, we dwell and wait.